In Dusseldorf meteorite fell. Directly to the bus stop. All samples melt broke.
Punched, sometimes stopping molten roof, broken bench with traces of fire, an impressive stone - a meteorite - grind in chips plate ... All, of course, is fenced.)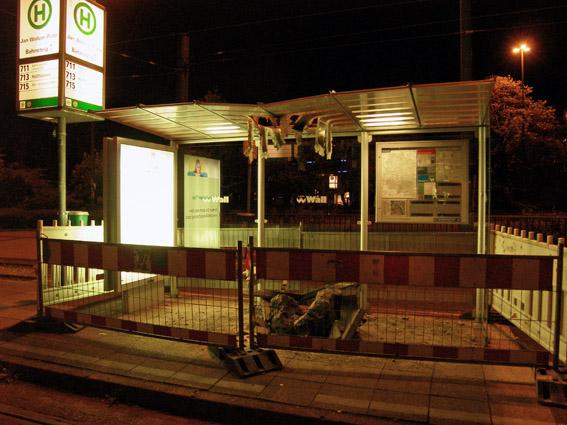 you just look at what happened with the usual stop: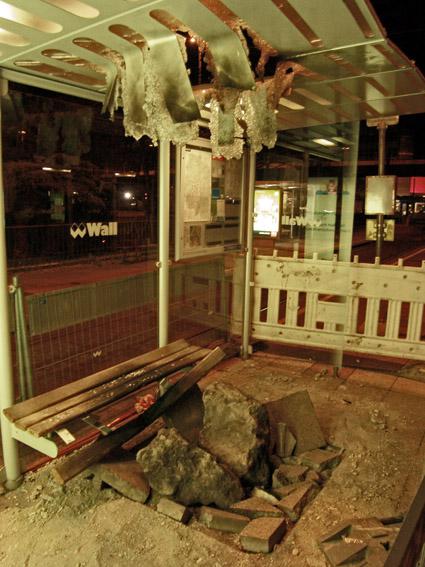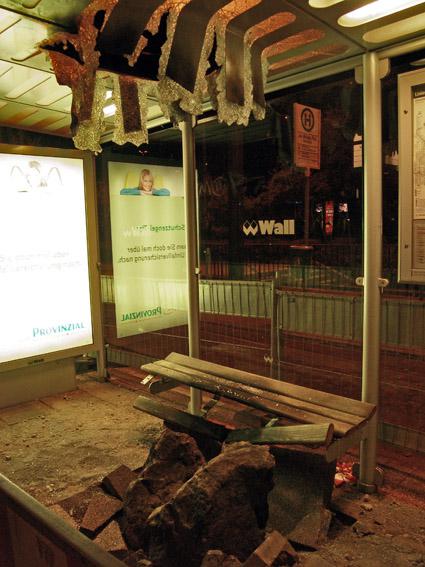 roof
and if there were people ?!