After the grand opening of the waterfront, which is "steeper than in Nice," it was assumed that thousands of tourists from around the world will flood an inexhaustible flow in Izhevsk. Well, to keep the brand and not to fall face in the dirt in front of foreign guests, it was decided to carnival. Oh right, if the embankment is steeper than in Nice, it is necessary that the carnival was steeper than in Rio.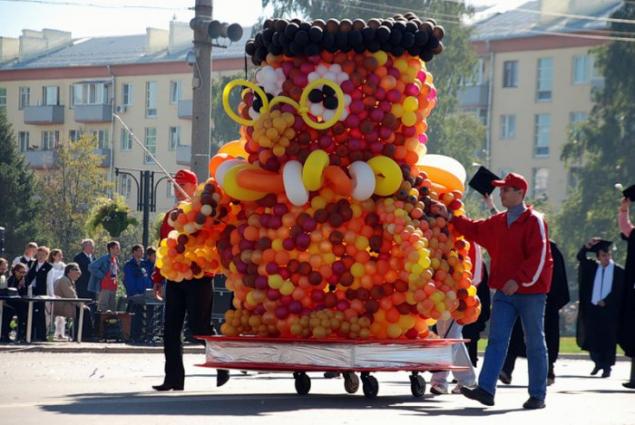 I myself have to dress up in costume did not, as actually not dressed up and most of the residents of the city. But does not upset this fact came to the carnival. The first thing that caught my eyes-presidential palace, repainted for some reason in a bright canary yellow.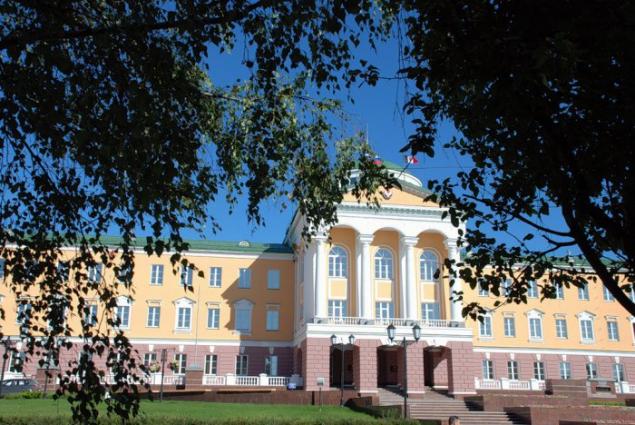 Carnival on Izhevsk is dressed people in a truck who pass before esteblishmenta Izhevsk and waving pens. There are hiking and carnival participants. A distinctive feature of our carnival is that the mainstream audience, ordinary citizens pageant usually drawn rear. A person of unbroken tradition is to lead.