The fragrances of the 90s went into oblivion for some time, giving way to new trends. However, in modern compositions, motives that were popular in those years are more and more clearly traced. As they say, fashion is cyclical! Therefore, today the editorial board of
"Site"
invites you to remember what the best men's perfumes of the late 20th century were like.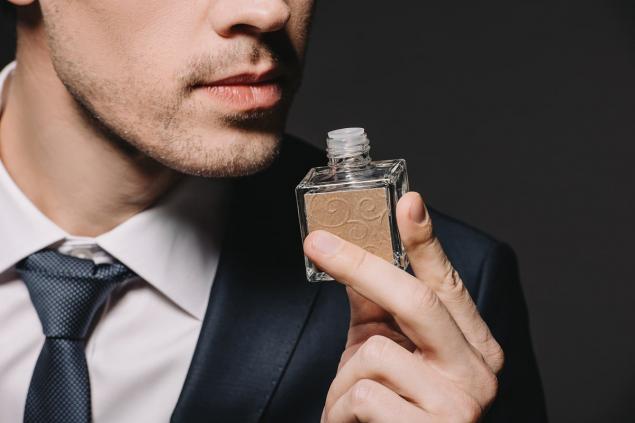 © Depositphotos The best men's perfumes Some of the perfumes of the 90s have already become classics. Others, on the contrary, are designed to amaze with the novelty and originality of the perfume composition. Below we take a look at
6 of the most popular
men's perfumes of the time
CK One by Calvin Klein A light yet complex fragrance. It has notes of citrus, resin, herbs, cardamom and spices. He laid the foundation for a whole line of perfumes that continues to this day. Initially, it was positioned as a universal perfume. They say it sold at a breakneck speed. Approximately 20 vials per minute. Although it is impossible to verify this fact, but, definitely, CK One was literally everywhere.
View this post on Instagram
A post shared by Parfum imports (@parfumimportsbr)
Homme Joop! by Joop! Perhaps one of the most unusual male perfumes. The fact is that they were too sweet and languid for traditional men's perfumery, but at the same time almost everyone liked them. In a bottle Homme Joop! combined oriental spices, sandalwood, patchouli and cherry.
View this post on Instagram
A post shared by Lumie Perfumaria (@lumieperfumaria)
Boss Bottled by Hugo Boss It peaked in popularity in the 2000s, but this fragrance was released back in 1998. Fresh, woody herbal, with hints of fruit and moss. This perfume has conquered countless men's and women's hearts.
View this post on Instagram
A post shared by Perfumanía M (@perfumaniame)
Acqua di Gio by Giorgio Armani In fact, these perfumes have become the symbol of the famous Armani house. It is curious that at first the female version of this perfume was released, which caused a sensation, and then the male version. Acqua di Gio is famous for its marine freshness and unobtrusive sweetness, in which bergamot and floral motifs are captured. At the same time, the latter remained only against the background, without taking away the masculinity of the perfume.
View this post on Instagram
A post shared by Mon Amie (@ monamie.kz)
Jaguar for Men by Jaguar The production of perfumes by prestigious car brands is a normal practice. Many industry giants, such as Mercedes, Porsche, Ferrari and others, have had their own fragrances for a long time. Jaguar for Men is the first Jaguar fragrance that was launched in 1988. True, he reached our latitudes only in the 90s.
Maximum
"green" aroma
. All thanks to the basil, moss, pine needles, forest plants and tropical foliage, which formed the basis of Jaguar for Men. These perfumes were incredibly durable and gave a sweet-soapy trail to its owner.
View this post on Instagram
A post shared by MR Fashion (@ rm.fashion_1)
Egoiste by Chanel Egoiste and its younger brother, Egoiste Platinum, are today in the status of classics for men's perfumes. Egoist is characterized by a
warm aroma of
wood, tobacco, spices and vanilla. But "Platinum Egoist" has a cooler, tart and austere mood with notes of rosemary and lavender. Both perfumes were not affordable for ordinary youth. Therefore, the bottle was usually used together with fathers and fashionable grandfathers.
View this post on Instagram
A post shared by @perfu_import
What perfume, in your opinion, is truly masculine?
Feel free to share your favorites in the comments. We hope you enjoyed recalling the most popular men's perfumery representatives of the 90s. Good luck!