"Whaletale Suitcase" is a unique solution for parents who are with children in a crowded airport. Parents need their children to be busy with something while waiting for the flight, but as we know, let them play on a dirty carpet or floor of the airport impossible. "Whaletale Suitcase" is a special removable Mat that easily fits in a suitcase and used as a clean blanket, where your children can crawl, play and relax.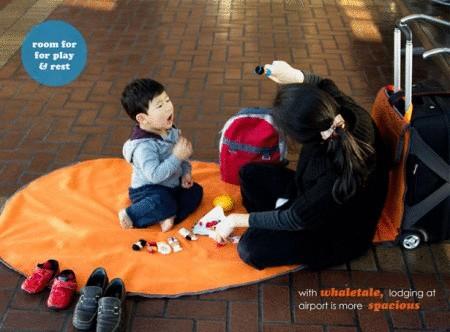 Pulled and laid out this Mat as a blanket, parents can use it for swaddling newborns, feeding or just for it to work. If this amazing concept was implemented, many parents could use such a blanket. The title of the invention comes from the shape of the veil. Parents can sit on the edge of the blanket, stretching his legs and watching as their children play. You still have access to the contents of the suitcase, when the blanket laid out as it is attached to the suitcase.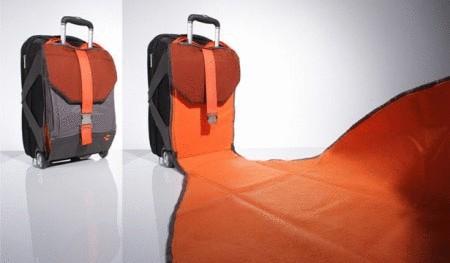 Despite the fact that the idea of "Whaletale Suitcase" is primarily designed to meet the needs of parents, it can be used as a portable place of work for those in anticipation of the flight employees, or to relax tired travelers.
"Whaletale Suitcase provides the most comfortable journey for the whole family. Of course, its application is not limited to the airport – it can be used at stations, or while waiting at the port. The purpose of this invention is to create a little corner of comfort and tranquility for the whole family among the bustling crowds.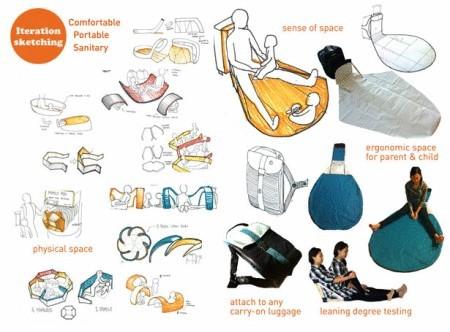 Source: /users/104