Australian resident Clayton Lyndon has equipped his house in Queensland six Tesla Powerwall. Settings allow you to store energy from solar panels for 24 kW. The largest in the country, home energy storage system will allow Lyndon to save thousands of dollars.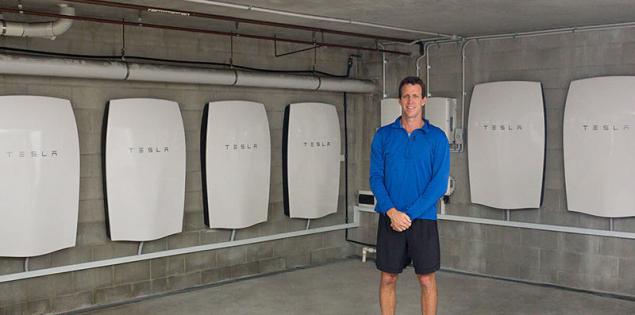 Authorized retailer of Tesla in Australia, the company Natural Solar has completed the installation of six units of Tesla Powerwall in the house of a resident of Queensland. Each battery has a capacity of 6.4 kWh, and the total capacity of a set of 6 batteries is 38.4 kWh.
Australian Clayton Lyndon Tesla Powerwall uses to store energy obtained from solar panels for 24 kW. The system provides three solar inverter SolarEdge.
According to managing Director of the Natural Solar Chris Williams, at maximum output the system can produce 36 355 kWh annually. The use of the system will reduce carbon emissions and to offset the cost of electricity produced by coal-fired power plants. "The system could completely neutralize the customer's account for electricity, and the energy in his house will produce "a plus" once," said Williams.
Over the past week the generation and storage of energy of Lyndon allowed him to import less than 1% of the energy and export at the same 36%.
Installing Tesla batteries and solar panels can save on electricity bills $13 000 per year, almost all the spending for the year. Although the system equipment will require significant expenditures, the investment will pay for itself in 4-5 years.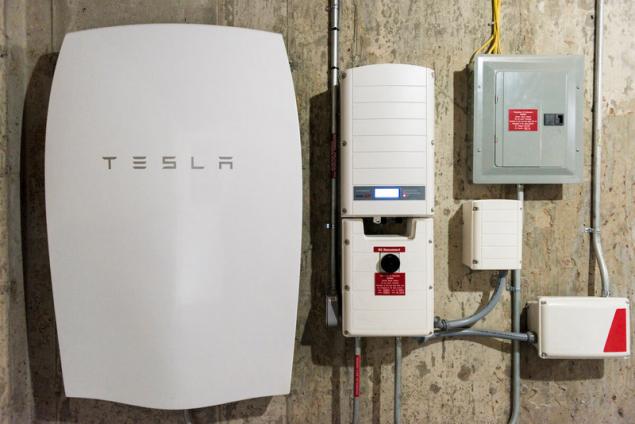 Experts with such terms can not agree. At the beginning of the year, the Institute for energy research (IER) has calculated that a single Powerwall unit will pay for itself in 38 years of continuous operation. If the house is equipped with solar energy, the battery of a Tesla will pay for itself quickly through 31. Daily Powerwall will be saving 53 per cent for electricity. Per year this figure will amount to $193. If used for re-charging the solar energy, you can save $358 per year.
The problem of saving for Australians is particularly acute, as the electricity tariffs in the country is extremely high. Many citizens began to install solar panels and energy storage system to save. Some even plan to make their homes energy efficient enough to become fully independent from the power grid for General use.
Australians are heavily invested in the installation of solar panels. In June, the independent civic organisation Solar Citizens issued a report in which he said that in Australia at the beginning of 2016 was set to 23.2 million solar panels. Thus per capita of the country accounts for almost one solar panel. The study authors found that owners of solar panels saved $4.4 billion from fiscal year 2008, and in the last three years to save $1 billion annually.
There are other alternative saving methods. Startup Power Ledger of the Australian city of Perth has launched a program based on blockchain on trade and energy exchange in the format P2P. If tests are successful, consumers will be able to share excess produced electricity directly among themselves, instead of selling their power plants. published    
Source: hightech.fm/2016/09/12/powerwall_australia