Walks on the Internet photo, which an employee of a maintenance service of the airport privative bezel to the turbine of the plane with tape. There is no doubt that we have an ordinary adhesive tape. Then remember the cartoon "Madagascar 2", where the penguins were going to fix the plane right tape. The joke became true? "Perelman" figured out: always have been.
The tape you see in the photo, is called speed tape, that is literally "fast tape". By itself it doesn't run anywhere, but can withstand the enormous wind speeds, which are blown by aircraft and racing cars.
This tape is not afraid of moisture and all kinds of solvents, ultraviolet light (UV hard "waters" of the plane at an altitude of 10 000 meters), and even an open fire. The price of a roll of such tape reaches $ 500.
But experts emphasize that tape is only good for small repairs. As in this picture. Want to ask the price, drive to Google 600mph tape — this is the second title of this film, by the maximum stress for which it is designed. And see a lot of offers from Chinese companies. published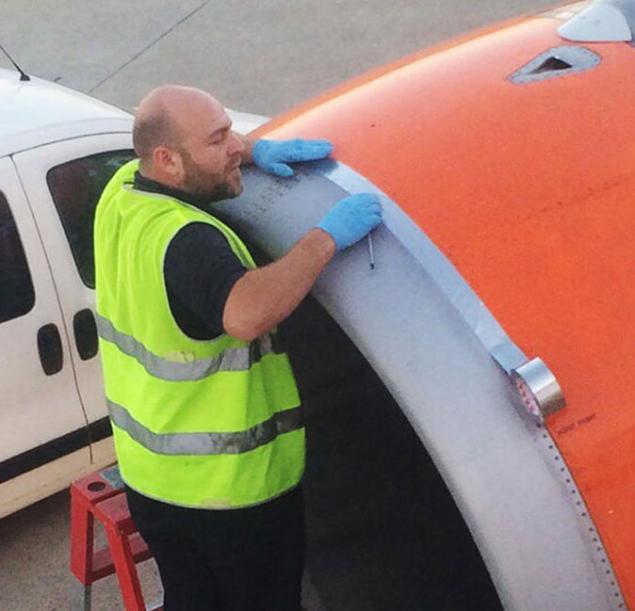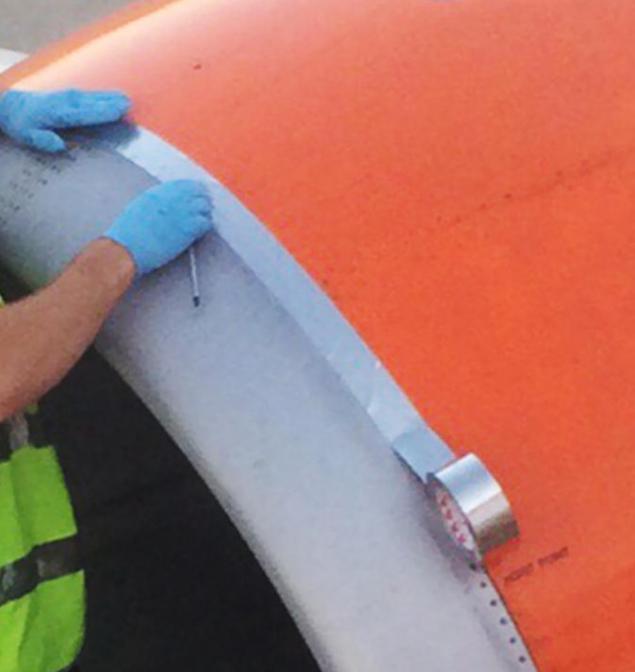 P. S. And remember, only by changing their consumption — together we change the world! ©
Source: www.nowwow.info/#!They glue the wing-duct tape-Nice-flight/cjds/556c358a0cf21fee13c940b0