Juliana Gift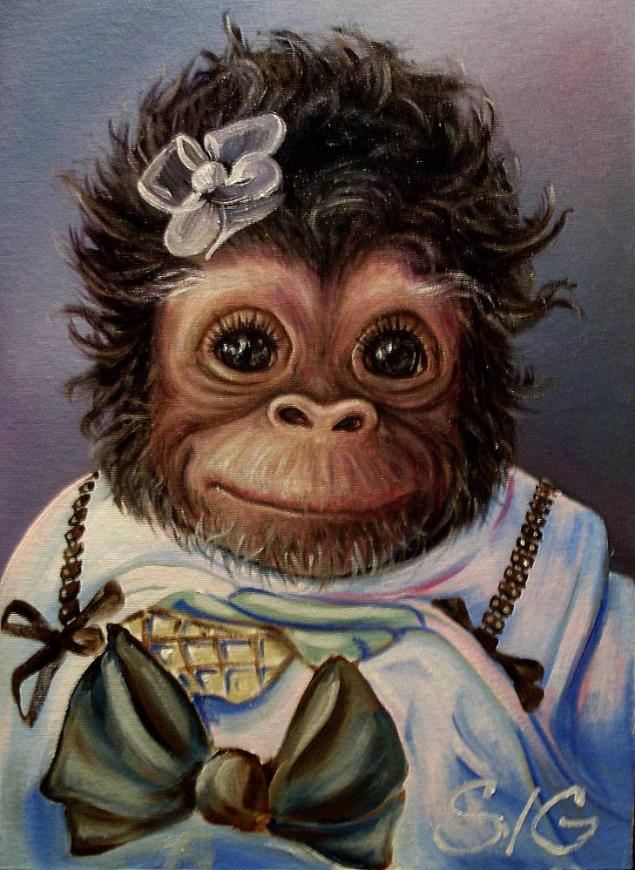 ... on the island far away,
on the island of the unknown
between palm trees and bananas
growing Tulip...
He is the kind of majestic
and the colors are unusual.
But Tulpan lives
CARLTA AFRICAN...
With her braids
p"got milk coconut,
dancing the Rumba barefoot
knocking on the Tam-Tam,
where young and dirty
hundred-ton with
enthusiastically parochku
Mr. Hippo...
dancing terramoto,
girafa-Zebra-spotted
for in the world the most beautiful — CARLTA AFRICAN!
... so sorry, Natochka,
twins — Gal and Hapochka
and kindergarten "Yasochka"
cheerful staff...
So fate — sons CARLTA dreamed
when I am covered in spots — chicken pox was sick...
And so I sadly...
Because there would be a boat with oars...
( not skate with wheels...
not ... striped sofa...)
Somewhere out there beyond the oceans
check me bananas
the apartment Tulpanov
CARLTA AFRICAN!
check me check
with sweet bananas
the world's best monkey — CARLTA AFRICAN!