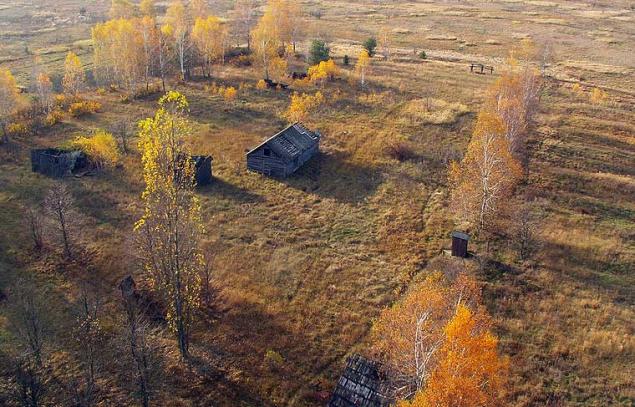 Since the Chernobyl accident took place thirty years. The level of radioactive contamination in some areas around the station is close to the norm. But with an area of ​​Luxembourg will remain unfit for human life for hundreds of years. Today Ukraine is seeking to use the exclusion zone.
In this zone, actively growing population of wild animals, vegetation conquers all new meters once industrial region. But there is nothing to take a man - you can not hunt animals, gather berries and fruit can not be, too. And certainly not advisable to collect mushrooms, which, according to rumors, there is a huge amount. But at Chernobyl, there is one product that can be disposed of without problems. This solar energy.
Maybe after some time in the exclusion zone will build a solar power plant. Place there - the total area actually ownerless land is 2600 km2.
"The Chernobyl zone has good potential as a renewable energy source," - said Ukrainian Minister of Ecology Semerak. "There is a high-voltage power lines that were previously used for the transmission of energy between objects of nuclear power plants, the land is very cheap, and we have specialists trained in working in power plants."
Now Ukraine's energy source is nuclear power, hydropower plants, thermal power plants, coal-fired and gas. The gas country buys from Russia and European states (for reverse pattern), and is actively seeking ways to reduce dependence on external suppliers. A partial solution could be the creation of large solar power plants. The overall level of insolation in Ukraine higher than in Germany.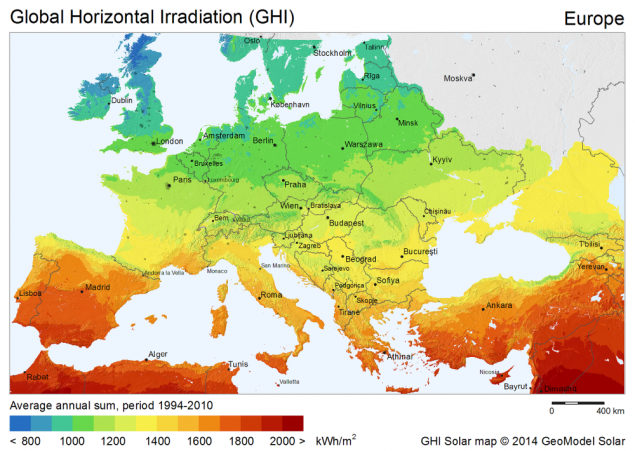 And in Germany built several solar power plants with a total capacity of 39 GW. The country in general is a European leader in the use of alternative energy sources.
Germany May 8 broke a new record in energy generation from renewable sources. Thanks to the sunny and windy weather at the same time the total energy production of solar, wind, hydro and bioenergostantsiyami was about 55 GW. In total in the country to this day, 63 GW of energy consumed. Thus, the share of renewable sources accounted for approximately 87%. For a few hours, rates went negative, which means that payments to consumers.
Ukraine, in principle, nothing prevents expand at a similar energy infrastructure. We need only a desire, specialists who can carry out this work and money. They need a lot - for creation of a complex originally planned "solar" power plant with capacity of 1 GW, the country needs to spend $ 1, 1 billion
. Near the state of the money, but there are interested investors who are willing to invest. These are two investment funds from the United States and four Canadian energy company. Semerak claims that they have all expressed interest in participating in this project. The European Bank for Reconstruction and Development also expressed a desire to participate. "We can consider this project as a credible and reliable, where you can put money," said the director of the Ukrainian Bank divisions.
The pilot project is quite modest. By the end of this year in the exclusion zone it is planned to create a solar power complex with a capacity of 4 MW.
This project is much more promising than the other, which was reported earlier: a number of officials in Ukraine supports the establishment of the exclusion zone within a radius of ten kilometers from the Chernobyl nuclear dump nuclear waste. This idea was the head of the Ukrainian State Agency for Management Exclusion Zone of the Chernobyl Nuclear Power Plant Vitaly Petruk commented: "People can not live on contaminated land another 500 years, so we are planning to make it an industrial complex»
. If the pilot project proves successful, it could become a center for the creation of the power plant much more power. And the energy infrastructure is already there - as mentioned above, in this place there are high-voltage power lines, some of them are used. So the cost of creating the necessary for solar power energy infrastructure will be smaller than if everything was done from scratch.
Source: geektimes.ru/post/279022/