< Alezh Kato
Pennsylvania, United States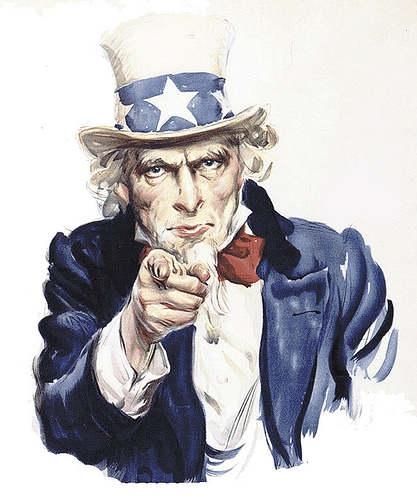 America - it will not pound of raisins and a kilo of cookies. And even if a kilo, then swallow it must immediately, without wincing, and along with a pound of dried grapes in the fall to push. At the same smile and be polite. What am I? Yes, that's one case occurred to me, a long-standing case.
They kicked me out of the Union quickly, the visa in the teeth for 72 hours to pack and push off. However, in three mesyachishko Dauprat pomuryzhili before that, they say, do not write anti-Soviet Stishov scoundrel, Motherland do not disgrace such -syakoy!
And the capitalists not turn, you see, you bastard, Carter himself invitation sent to you. Brezhnev himself. Like let go, do not torment a poet after all, is life ... Here and released. Scram ...
Suit I had poliestiranny, white shirt, nylon, electric, shoe back and forth. Well, my dictionary Russian-English and vice versa, in Great Britain published.
Here with luggage and I got to America. Greeted well. Even interpreter gave. Diana called. And apartments are allocated with a telephone and fridge. But without an interpreter.
I opened the fridge ... Heavens lights! Vodka and Coke to Pepsi. A little cheese and sausages. Yes Drink Eat! America! And Diana has phone checks. Here, you know, you, as a hero, honored to be in the City Hall tomorrow ... You said we prepare in English, brief, only a piece of paper is not read, the Americans do not like this, they Brezhnev bored with their "sausages shit", you so try without notes, as a souvenir. And I said, if that ... podsoblyu morning call, be prepared, the machine will send for you ... End ...
Something back I wanted to really ... The camera ... I'm an English or a boom-boom. All I know is "how do you do" and "fenkayu th." And yet. And cover ... ... And Khan
One "when the wind blows" will not get off, as I understand. Chewed sausage, washed down with grief "Coke." Vodka do not drink, even to stare at her I can not. And for Dictionary, rechugu cook. Oh, and is night it was! Oh, and rech- Rechenka!
Shakespeare I stubbornly on "Othello" is not drawn more to the "Merry Wives of Windsor." Vodka forlornly staring at me from the fridge and while I ate and drank everything that was around it, but I think that has lost a kilo 10-15.
From horror.
But rechugu remembered. Tightly.
The morning of my "Strelets'execution". Long limousine pulled up to the apartment, and I escaped from the 4th floor, without waiting for the elevator to soon see the Dayan-savior and "Wives" of their labored display. Dayany was not !!! Shoferyuga black, like my life, shown on the fingers (!) That she got sick and even coughed for clarity. I mentally recalled Dayan and cold, and distant relatives and friends, and drove in a luxurious limousine to their Calvary ...
Able, American devils, hold rallies! Handsomely. Garlands of red and blue and white, music, all kinds of marches. A narodischu! Hero of poliestirovannogo welcome. Me something to eat. Old women have something important guys in suits and ties, the scene microphone ... the guillotine ... Ugh ... it seemed. Hand shake me by the shoulders clap, smile and chirp something. I still "how do you do" and "fenkayu" in response. Nothing is not neigh. Tolerance. Well, they in turn began to come to the microphone and to congratulate me. What congratulations, I guess, I face it is very good they were. And then one, the most representative, in the red tie, pushes me to the microphone, they say it's your turn ...
The blue-white-red fog, I grabbed the microphone and began to bleat something. Nothing like that. I see. Even clap my impudence. Well time went so booze ... I ottarabanil rechugu all, and the last words, cherished, his pioneer krasnogalstuchnomu decided to speak personally. I shook his hand firmly, and with a tear in the microphone: "Fenkayu th of anderstanding and interkurs!"
I do not understand something ... his hand was pulled at me, she blushed and stronger tie to the microphone, shook and hissed at the audience. And the audience - literally lying. Slezmi come. The old ladies blush of her jumped, crying ... Some of the belly hold, chairs upset ...
Somewhere in the day Dayan arrived. Lybitsya, viper. She told me everything, between sobs. My -That "pioneer", turned out to be a senator. Well anderstending (understanding) is still here and there, passed. But interkurs (interaction) all stirred up. Glossary then I turned the British, I on it and fuck. And in America interkursom sexual intercourse is called, is also the interaction, only a few more. They do not like the British here.
Three years passed. I've already started to savvy Inglish, a newspaper read now and then, look on TV news. Look, and then my "pioneer"! Tie, true blue, and he, for real, "blue" was. And for three years I flushed and upset ...
Value?