A few years ago you could hardly find how some details about synthol in ruskoyazychnyh media. It almost was not. Now only the lazy have not heard about this - so many papers ... Although they are essentially clones small transferable little articles that appeared in "Muscle & Fitness" for May 2001, and we must pay tribute, has contributed to the spread of this shit with us. However, it has been particularly active this theme became obsuzhdatsya on various sites and forums is in the last year. And I must say pleased that straights and users of steroids in the majority agree that the use of synthol - the prerogative of seriously ill people in the head without the sport in any way. And now in order.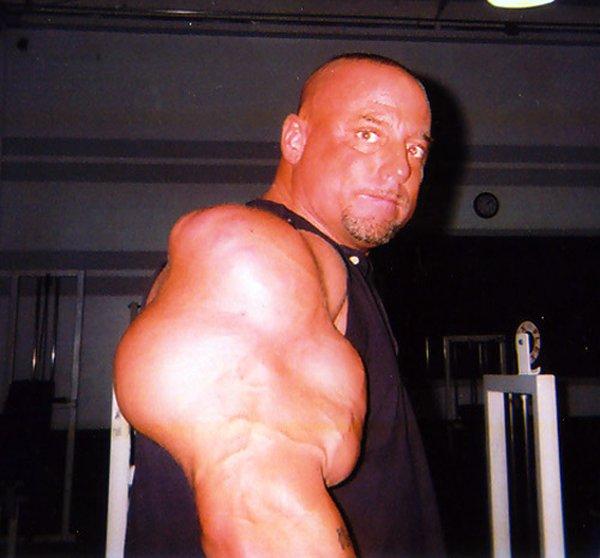 History of creation.

So it is assumed that the conversation about creating synthol begin by mentioning esiclene. Let me remind you that this drug has received huge popularity back in the 80s, it has an extremely low anabolic activity, but has the property intramuscular injections cause severe inflammatory reaction, which is a consequence of the swelling and thus a short-term (about 24 hours) increase in muscle volume. These properties and led to the widespread use of esiclene competing bodybuilders. And at the same time prompted the German chemist amateur Chris Clark on the idea that a good idea to create a similar long-acting drug. Resulting in the early '90s he Syntol composition (http://ru.fishki.net/picsw/072008/07/synthol/synthol) - like the name of one of the most powerful nuclear fusion technology. However, the name appeared already patented, so it was invented new - «Pump'N'Pose» (shakes and posing). Under this brand name drug is now sold all over the world.
One of the first users synthol was German strongman Klaus Doring, calling himself "the owner of the largest arms in the world," the size of 27 inches (this umolishёnnogo You will see). At the end of the article in the cabinet of curiosities, and you will realize that now there is nothing unusual. A couple of inches using synthol - a common occurrence. And kolyat it now not only in the biceps and triceps, but also igronozhnye, quadriceps, deltoid and pectoral muscles.