From year to year, photographers and writers around the world are inspired by timeless tale of Alice. She became a cult symbol of the era and not boring anyone. Neither the designers who create furniture in the style of this tale. Neither photographers who take a lot of time every lovely detail of photo shoots or directors.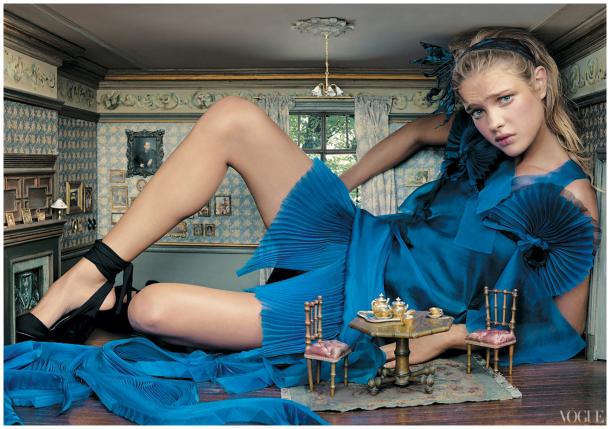 Natalia Vodianova in a photo shoot by Annie Leibovitz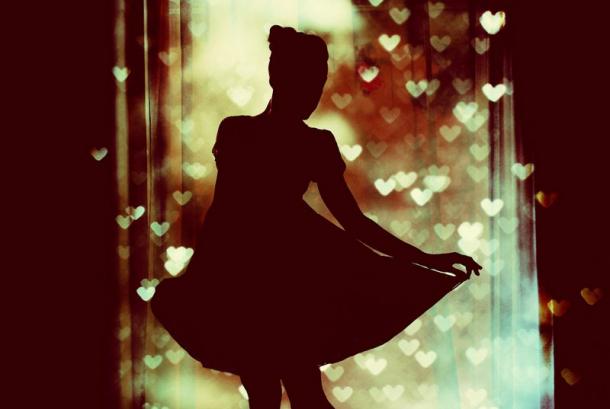 Artist i.Anton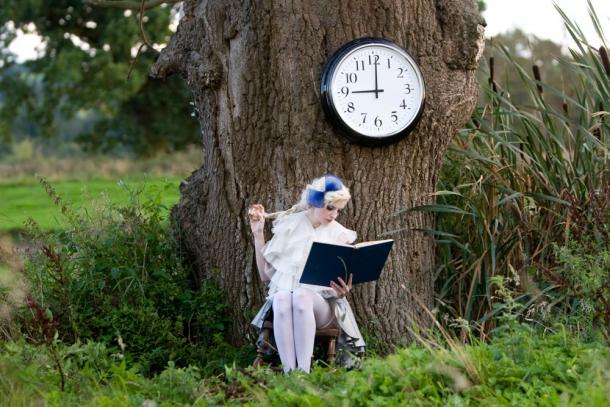 Artist Ramdaq
Even in home photo shoots theme Alice grows. Services that fashion striped socks and dresses in retro style confidently occupy the top of the charts in recent seasons.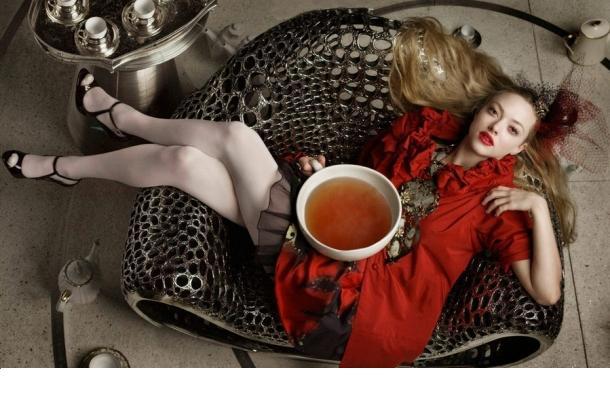 Amanda Seyfried in a photo shoot Mark Seliger
Beyonce as Alice by Annie Leibovitz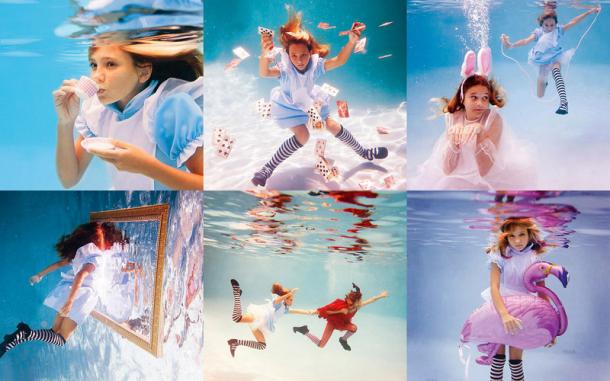 Photographer Elena Kalis
- Drink more tea - said the March Hare, leaning toward Alice.
- Another? - Asked Alice resentfully. - I do not drink anything.
- More tea, she does not want - said the March Hare in space.
- You probably want to say that less tea she wants: a lot easier to drink more, and not less than nothing, - said the Hatter.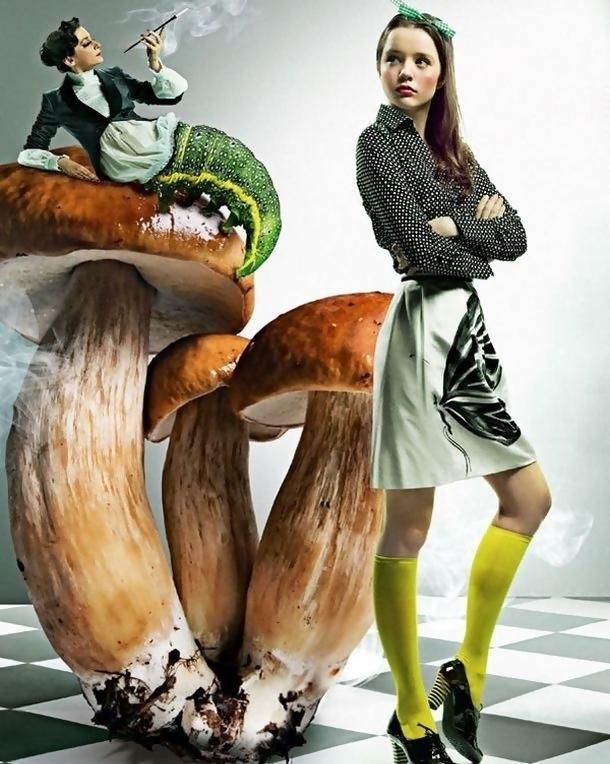 Photographers Momchil Christ and Antonia Yordanova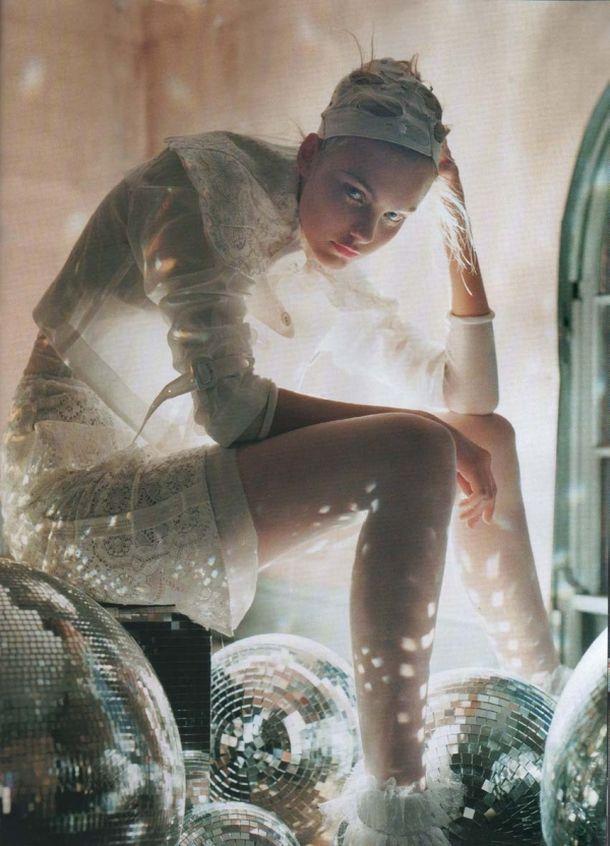 Photographer Tim Walker
- Tell me, please, where do I go from here?
- And where do you want to go? - Said the Cat.
- I do not care ... - said Alice.
- Then do not care where and go, - said the Cat.
- ... Only to get somewhere - explained Alice.
- Where ever you are sure to do, - said the Cat. - You need only walk long enough.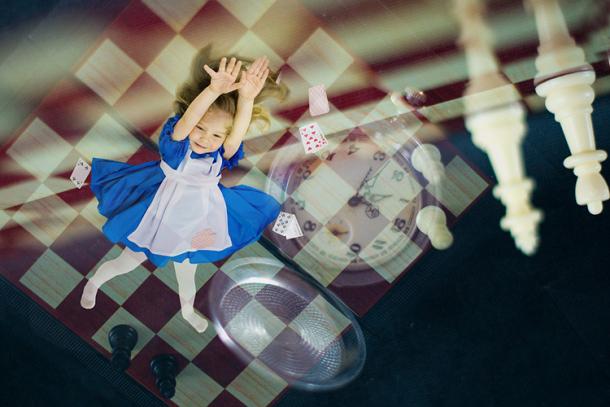 Photographer Demidkovo Vera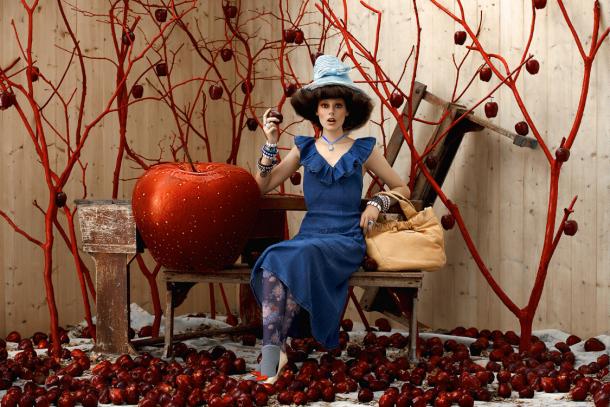 Photoshoot for accessories and handbags Fendi 2011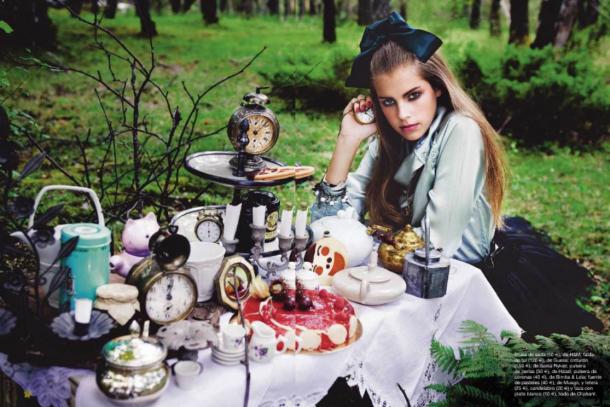 Photo shoot for a fashion magazine
To think that because some things can be so reduced that turn into nothing.
- This is my friend, the Cheshire Cat, - said Alice, - Allow me to introduce ...
- He does not like me, - said the King. - However, let me kiss your hand if wanted.
- I have no particular desire, - said the Cat.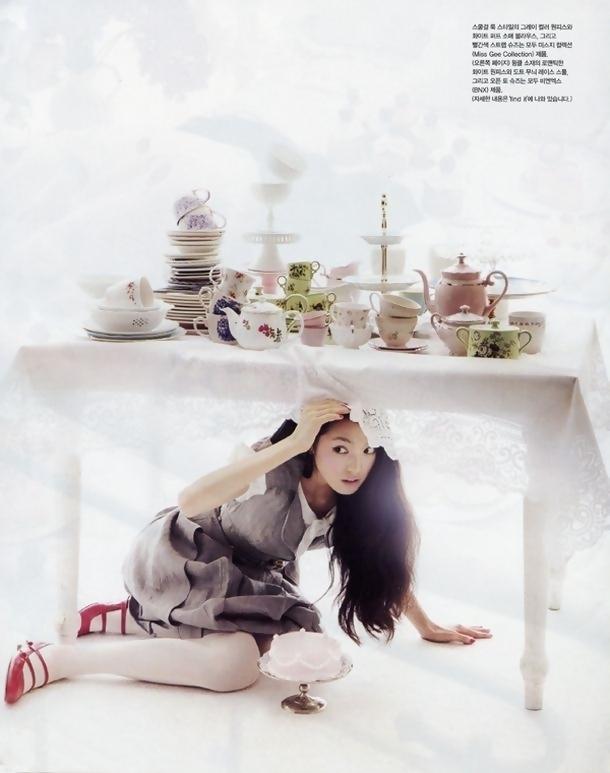 Photo shoot for a fashion magazine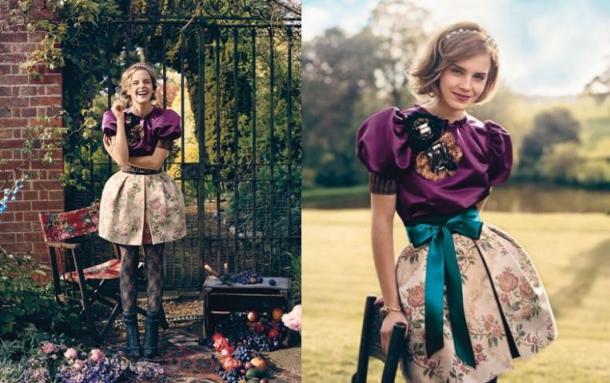 Emma Watson as Alice
Ideas for fashion photo shoots in many countries are based on the concept of the book. Firstly, the subjects allows very well to beat a variety of styles and collections. Secondly, it is this idea gives room for imagination.