The world-famous singer and songwriter Eros Ramazzotti remarry. Chosen the sweet 50-year-old Italian was the 26-year-old model Marica Pellegrinelli, which found the singer for several years, and brings their overall daughter - two years Raffaelli.
The wedding was held in the garden of Villa Sparina in Monterotondo. The bride chose for the ceremony couture dress from Valentino (in the same dress, by the way, was the Katy Perry in a ceremony Grammy this year). Add two-meter image of bridal veil and a charming bouquet of camellias and red berries.
"Wedding dress with meaning. On the hem of the dress of the bride of Eros Ramazzotti is embroidered with their favorite song, "- wrote in his Twitter brand Valentino.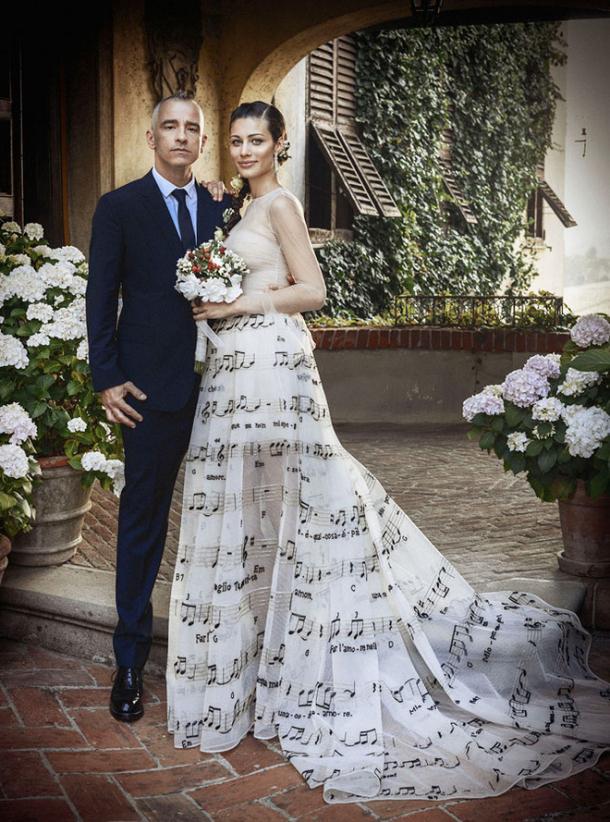 Eros Ramazzotti Wedding and Marica Pellegrinelli
On the wedding singer and model, was also present Eros daughter from his first marriage - 17-year-old Aurora.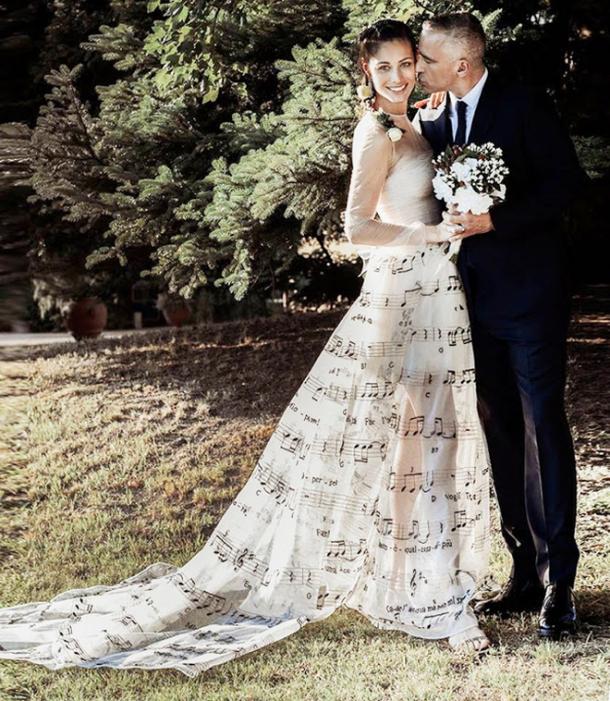 Eros Ramazzotti Wedding and Marica Pellegrinelli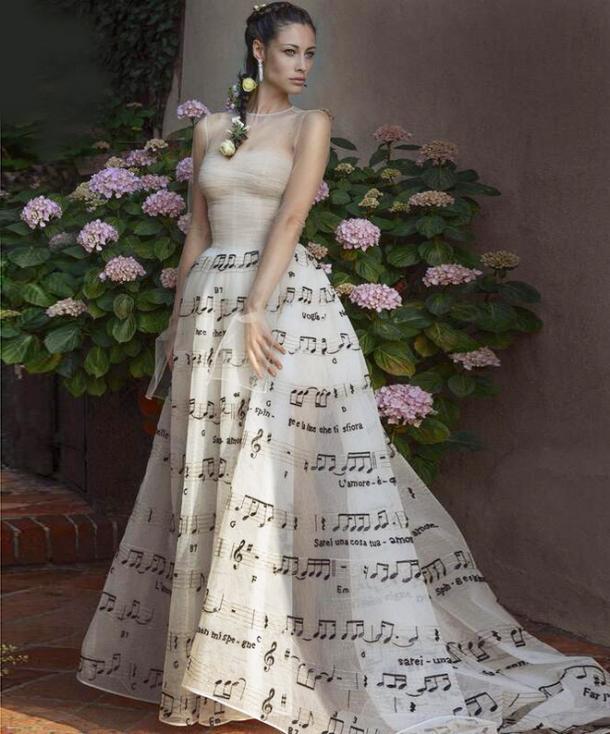 Eros Ramazzotti Wedding and Marica Pellegrinelli