Tour of the Duke and Duchess of Cambridge New Zealand and Australia are now in full swing. And in addition to significant political and social components of the trip, many fans of the royal couple interested in one question: in what way this time Catherine appears before the public? In today's review - fashion publication of the Duchess of Cambridge during a trip to New Zealand and Australia, and the 12 best images from the fashion marathon Duchess. So ...
One of the most vivid and fresh way duchess turned out yesterday to the Royal Easter concert held in Sydney. For this event, Kate chose a crisp white cotton lace dress from Zimmermann and cozy beige sandals flat shoes LK Bennett.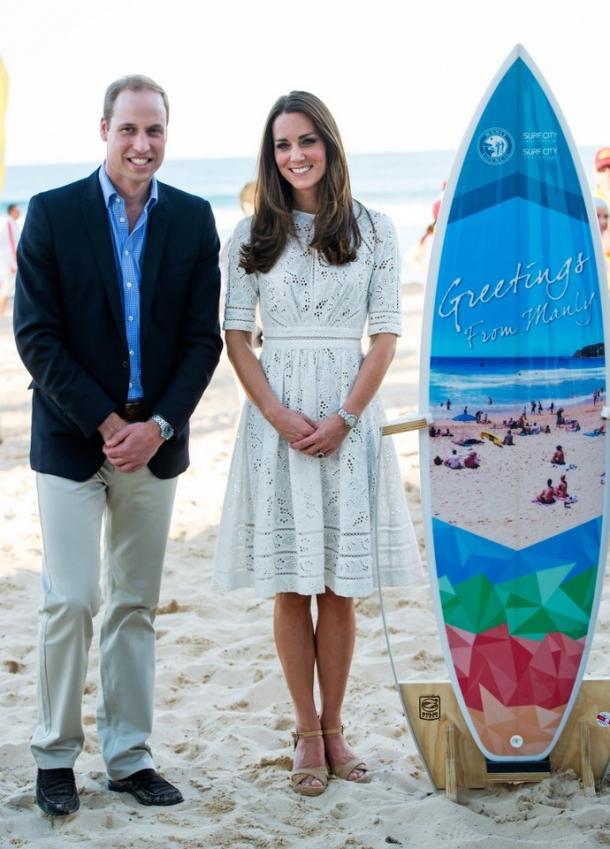 During a trip to the mountains Kate Middleton has created a wonderful image in shades of blue: a motley pattern with oriental dress Diane von Furstenberg, dark blue suede clutch by Russell & Bromley and Stuart Weitzman shoes on the platform in color.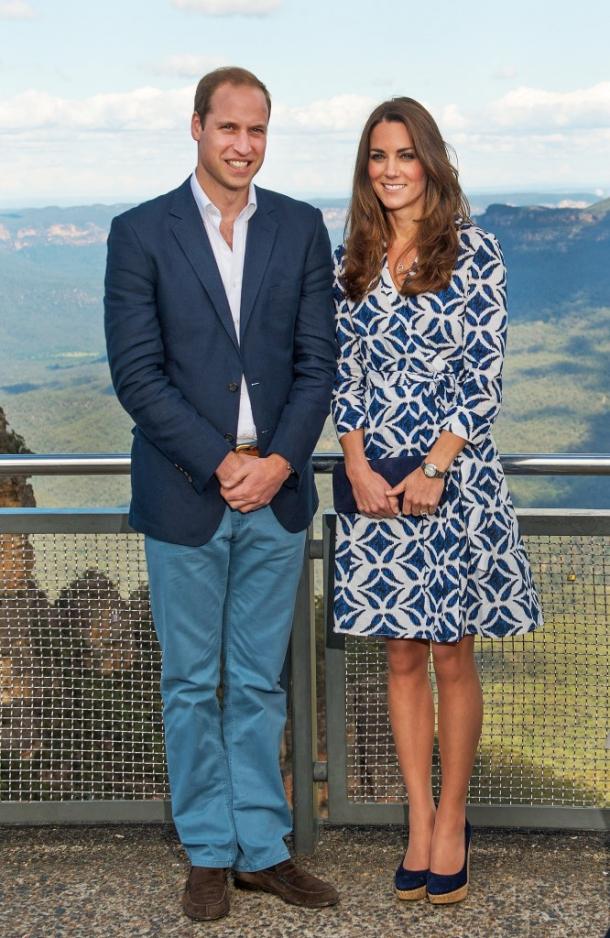 A Sydney Airport Duchess shone in the sun, bright yellow skin-tight dress Roksanda Ilincic with white accents. To him it is very well-chosen classic beige pumps and a small silver clutch.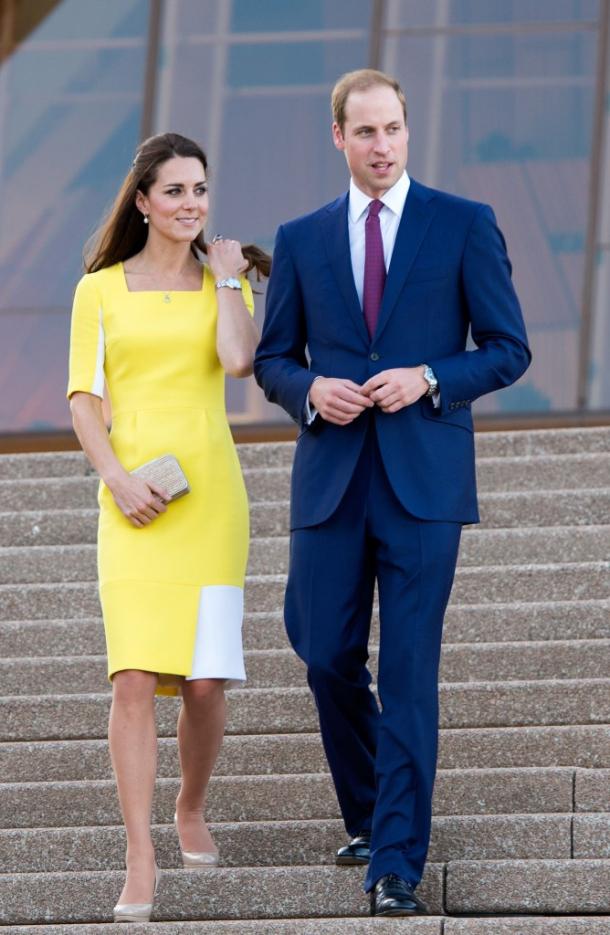 During a visit to New Zealand College of the Duchess he stopped at his favorite dark blue color scheme. Her image at the same time classic, rigorous and very feminine. Tweed set classic skirt + jacket with short sleeves from the Rebecca Taylor very good solution!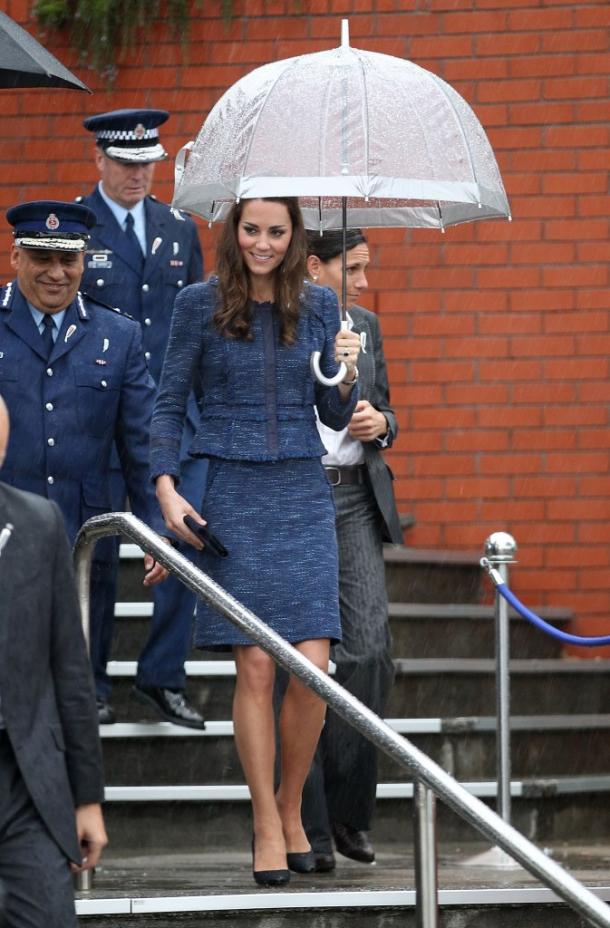 Kate is very easy to apply to the secular rule that one can not appear twice dress and calm is the same thing twice, three times. A striking example - the strict red suit from Rebecca Taylor with a black belt and big buttons.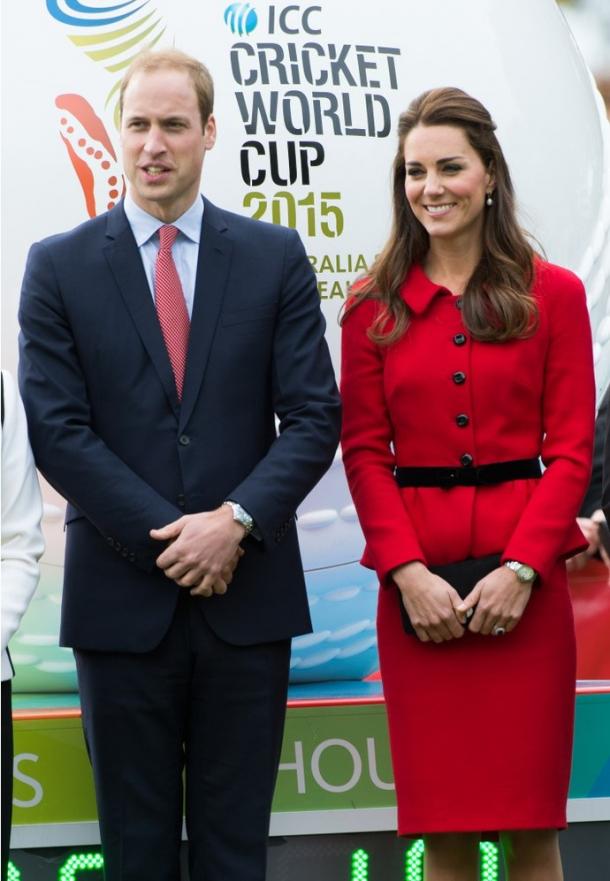 What else do we love Kate? And for the fact that when his high position and means it is very unassuming in a choice of brands and outfits. Its democracy and the lack of desire to show off their wealth, making it one of the most popular royal people worldwide.
At one of the events Middleton appeared relaxed in a dark blue jacket from Zara modest and tight trousers J Brand. Needless to say that after the appearance of the Duchess of the sale of these items rose to heaven?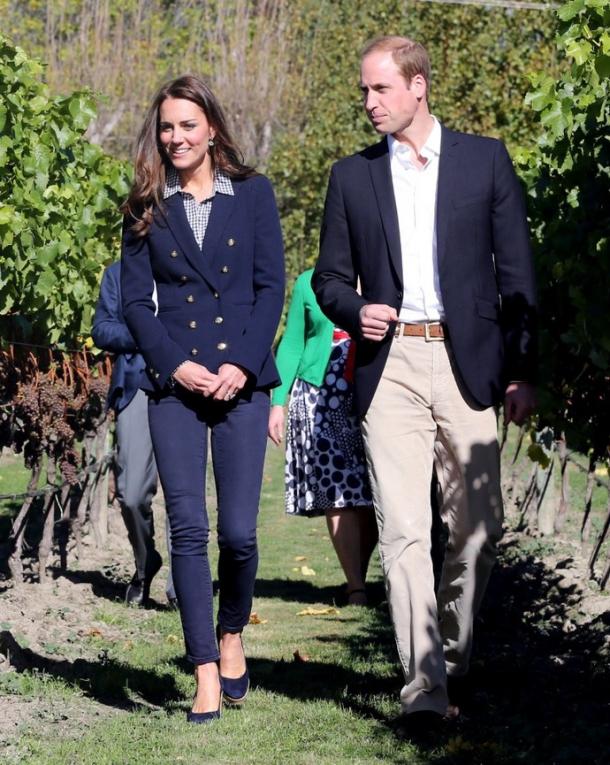 The appearance in the Dunedin airport was perhaps one of the most spectacular and truly royal. She masterfully created a total-look in sky-blue tones, wearing the classic one-color dress with pleated skirt Emilia Wickstead and elegant hat by Jane Taylor of the same color.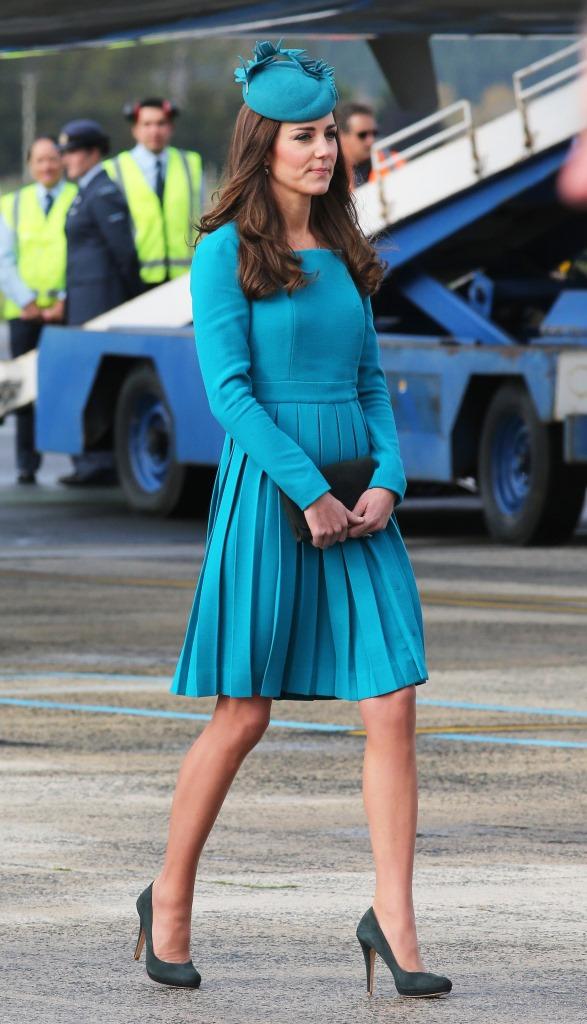 Next exit Kate light on the procedure easier, but that he only sweeter usual residents and fans of the royal couple. At this time, the people's favorite wore navy blue blazer with gold buttons, cropped skinny jeans and black suede shoes with cork wedges.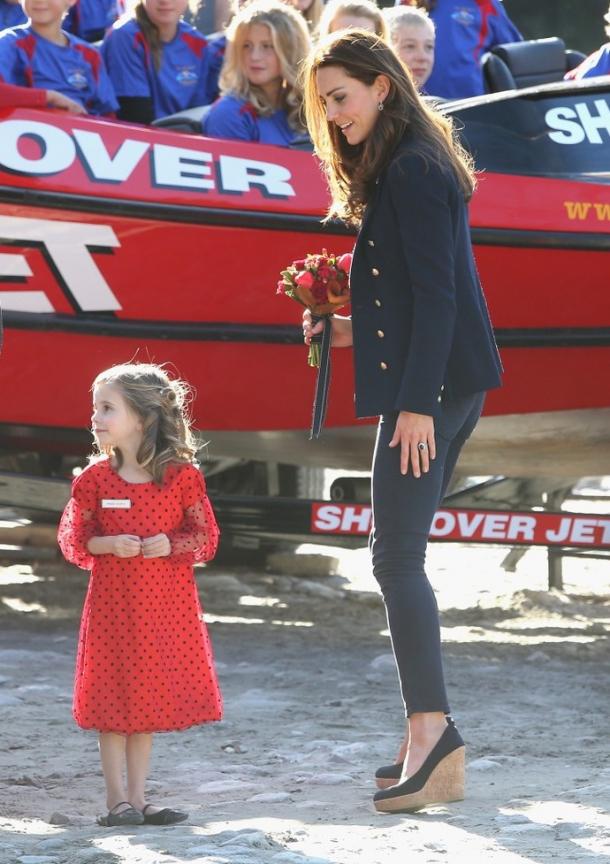 During a visit to a sports stadium and rugby royal family itself has demonstrated a good athletic training. For sporting events, Kate picked up the theme and outfit: lightweight knit sweater Jonathan Saunders, dark blue straight jeans and simple gray sneakers.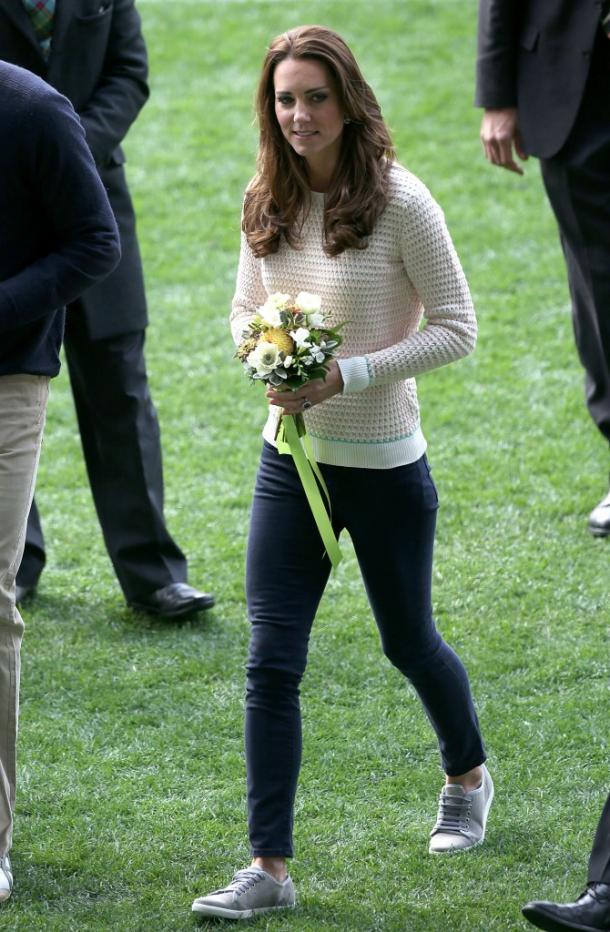 To visit the New Zealand vessel Kate again prepared accordingly, creating the image of a light spring in a nautical theme. This time, she again wore a dark blazer from Zara c captain's largest gold buttons, striped T-shirt, vest and short jeans concise. Done this theme and simple way all the same black shoes on cork wedges.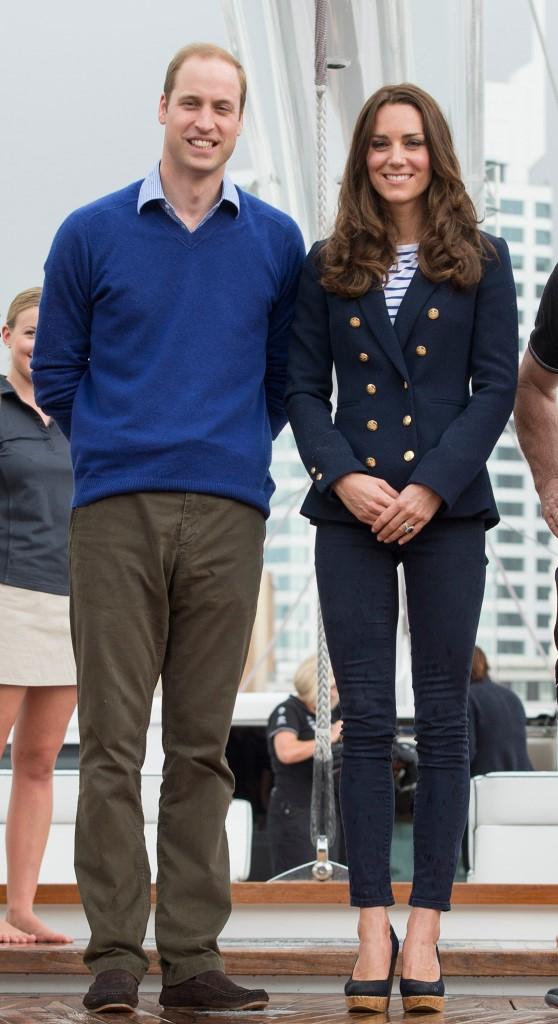 Duchess of Cambridge are equally good at not only simple everyday images, but more evening. At the grand opening of a portrait of Elizabeth II Kate chose a black form-fitting dress length just below the knee from Jenny Packham with elegant silver embroidery on the shoulder.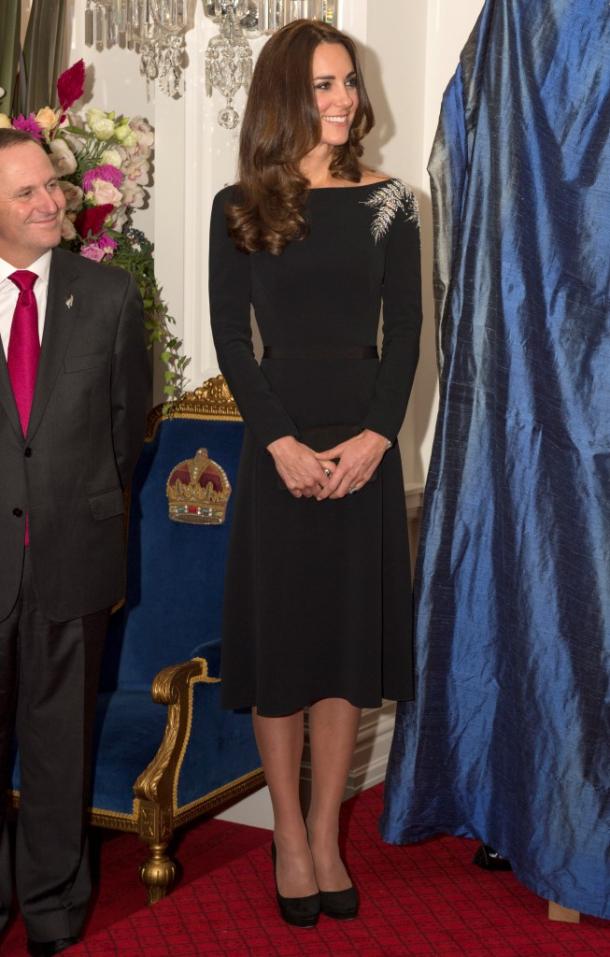 In New Zealand, the royal family arrived in full regalia: The Duchess has chosen a coat of Catherine Walker deep red color and decorate it a large diamond brooch. Attire completed a classic hat by Gina Foster in tone.