Recently, the Hollywood trend - celebrity children from a young age to leave the modeling business. And many of them achieved in this area significant heights, refuting proposition that nature is resting on the children of geniuses. Beckham, Crawford and Baldwin punched their offspring the way to the podium. But not only in these families grow future models and stars of the podium. The list of children of celebrities who have achieved recognition in the modeling business - from less to more well-known - in this collection.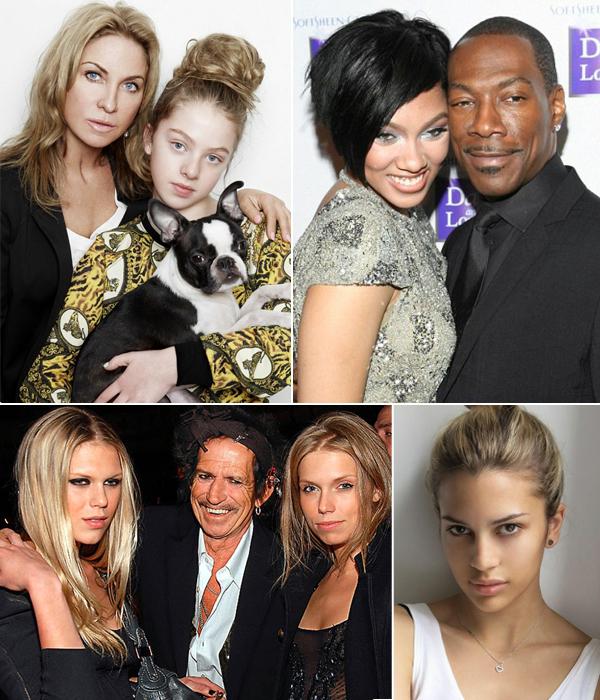 Anais Gallagher
Famous father: Noel Gallagher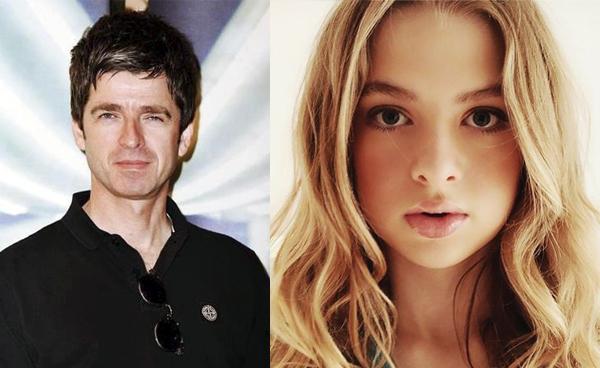 Noel and Anais
Anais with his mother
Anais, daughter of Noel Gallagher of Oasis, has decided not to avoid fame and go to meet her. In any case, the 13-year-old Anais, has managed to play in the first photo shoot, and sign a contract with modeling agency Select Model Management, which represents Agyness Deyn and Natasha Poly.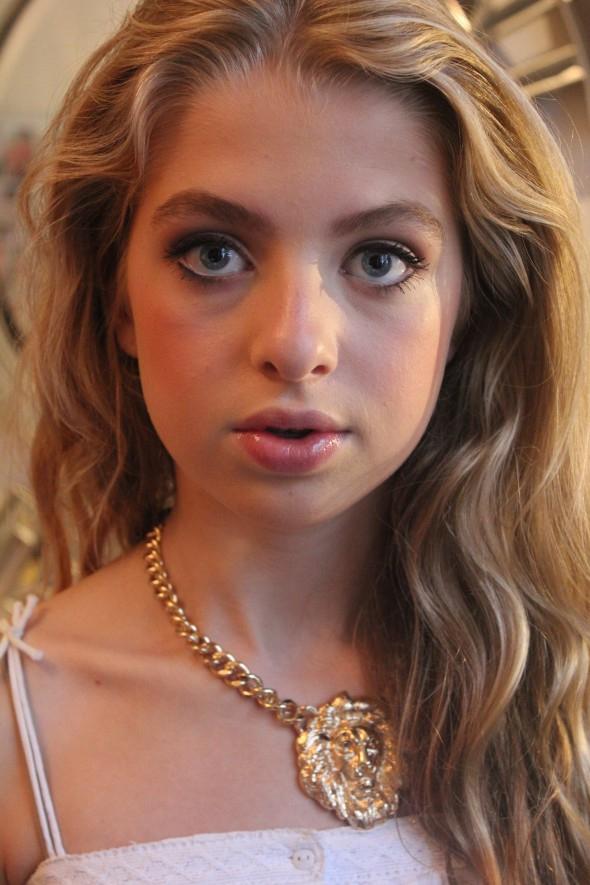 Anais Gallagher
Alexandra and Theodora Richards
Famous father: Keith Richards
Alexandra and Theodora with her mother - Patti
Daughters of The Rolling Stones musician chose for himself a career model. And Alexandra and Theodora appear frequently in the pages of magazines such as Vogue, Glamour, Vanity Fair, ID, Harper`s Bazaar and even Playboy.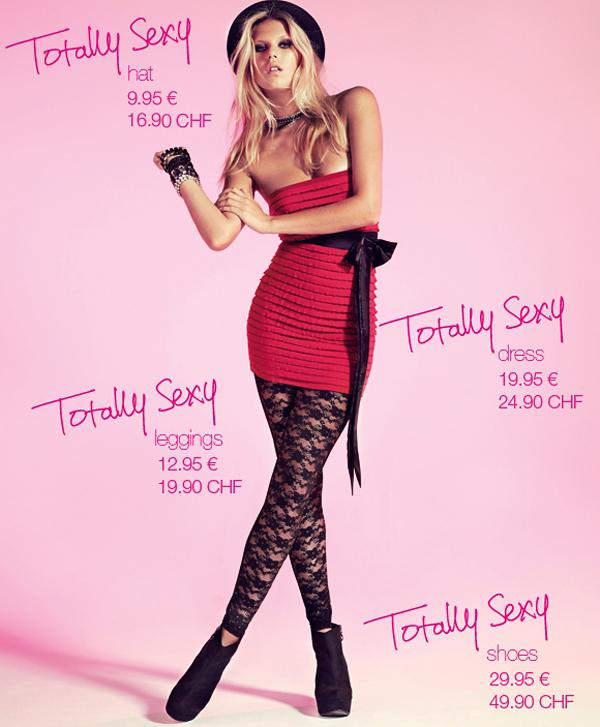 Alexandra Richards
Theodora Richards
Kenya Kinski
The famous mother: Nastassja Kinski
Nastassja Kinski and Kenya
Kenya Kinski (21) signed a contract with modeling agency Ford Models. Like her older sister - Sonia, Kenya tries himself as a model. So far in the asset girls do not have much work.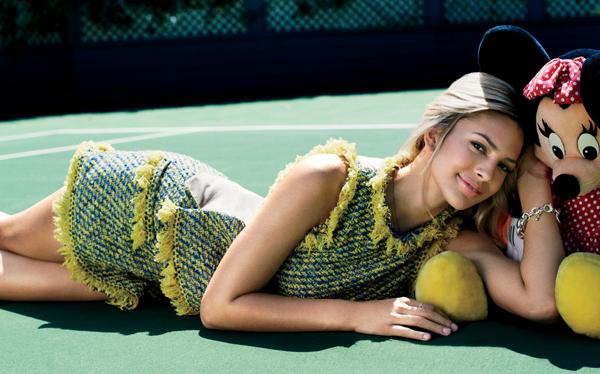 Kenya for Teen Vogue in 2013
Harper's Bazaar Singular Beauties 2013
Dennilin Birkhead
Known for his mother Anna Nicole Smith
Dennilin and Anna Nicole
In 2012 Dennilin Birkhead, the daughter of Playboy model Anna Nicole Smith, became the face of the children's line of Guess.
"Dennilin front of the camera behaves just relaxed and playful, like her mother. She - she Guess second generation "- said the brand's creative director Paul Marciano.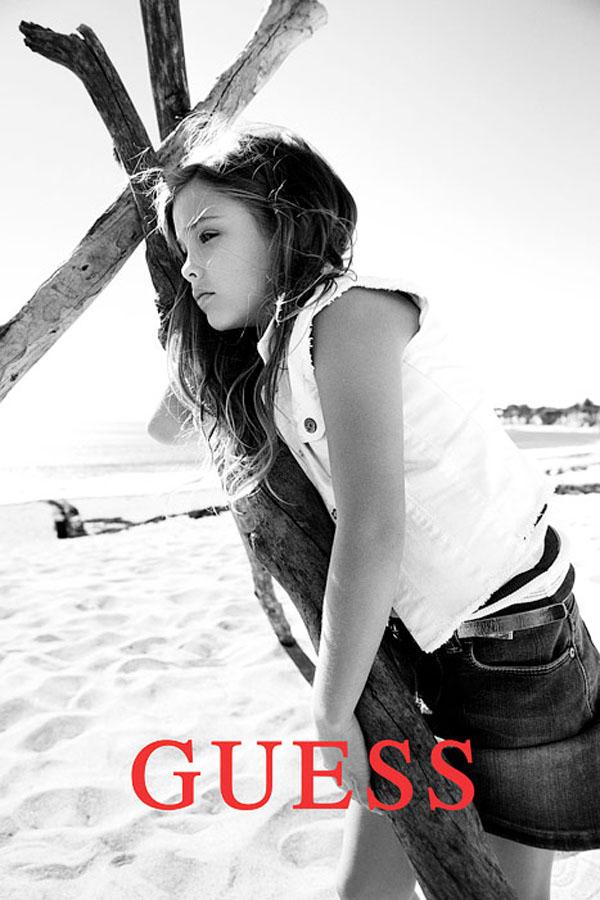 Dennilin Birkhead advertising Guess
Bria Murphy
Famous father Eddie Murphy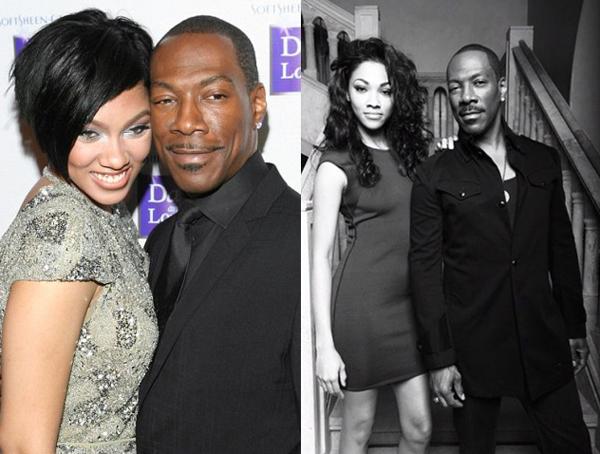 Bria and Eddie Murphy
Briah, the daughter of comedian Eddie Murphy and model Nicole Murphy, was declared the brand new face of Dark & ​​Lovely, the leading manufacturer of hair care products for African-American women. She began her modeling career when she appeared in the video of the singer Gucci Mane «Spotlight». Also appeared on the show America's Next Top Model.
Bria Murphy
Margaret Cuello
Known for his mother: Andie MacDowell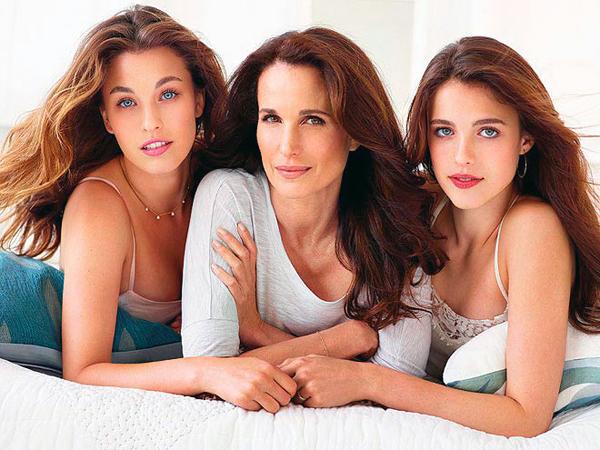 Rainey, Andy and Margaret
Andie MacDowell was one of the stars of the first magnitude '90s, but now it is the turn of her daughters. Rainey, began her modeling career, she is more interested in film work. But younger - Margaret sees its future in modeling. Margaret has signed a contract with the agency IMG Models. She has already made her first steps on the catwalk during the Paris-Bombay show Chanel, and also took part in the New York Fashion Week in 2012.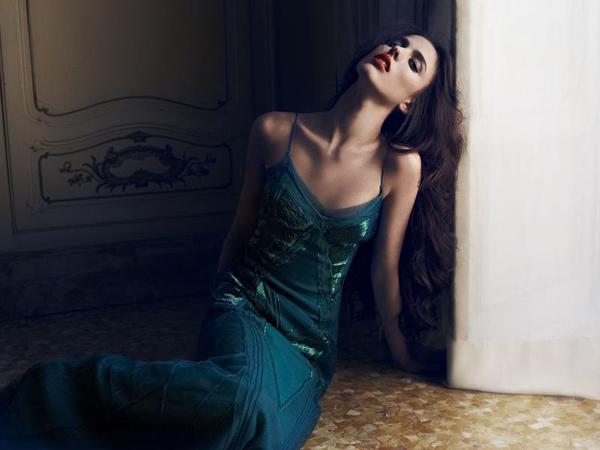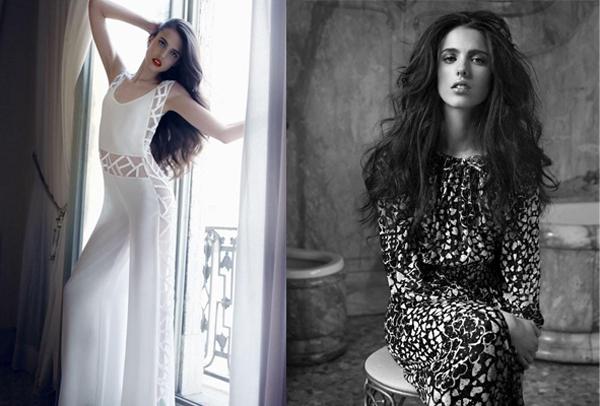 Margaret on the pages of Vogue Russia 2012
Patrick Schwarzenegger
Famous parents: Arnold Schwarzenegger and Maria Shriver
Arnold Schwarzenegger and Maria Shriver, Patrick
Patrick is not inferior to his famous parents in the desire to reach the top. Fortunately, the boy did not have to overcome such a long and thorny path to the stage and the podium as his father. With 15 years of a young man working in a model agency LA Models, removed for magazines and advertising campaigns, brands, and is the founder of his own campaign Project360, produces men's clothing.
Patrick Schwarzenegger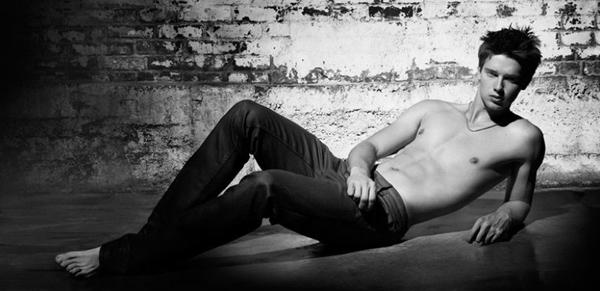 Patrick advertising Hudson Jeans
Romeo Beckham
Famous Parents: David and Victoria Beckham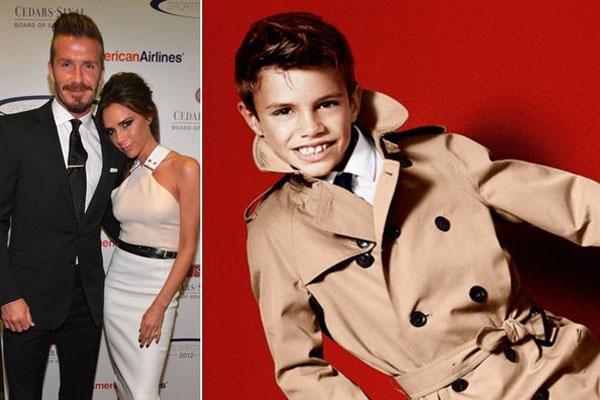 Romeo inherited facial features of his father David, and the charm of his mother Victoria. Not so long ago the boy became the face of the famous line of clothing brand Burberry. Many have noted the boy makings of acting talent.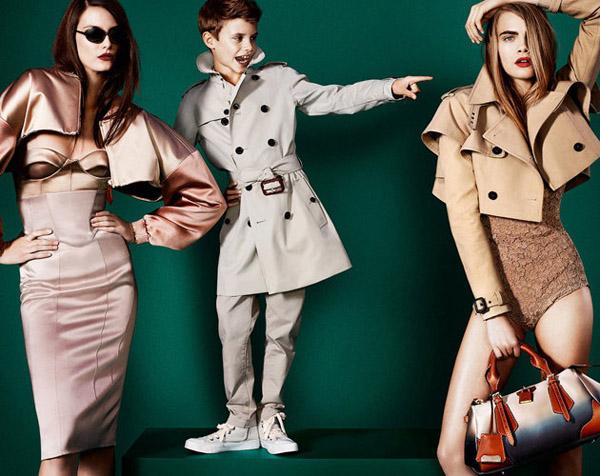 Romeo in advertising brand Burberry
Daisy Lowe
Famous father: Gavin Rossdale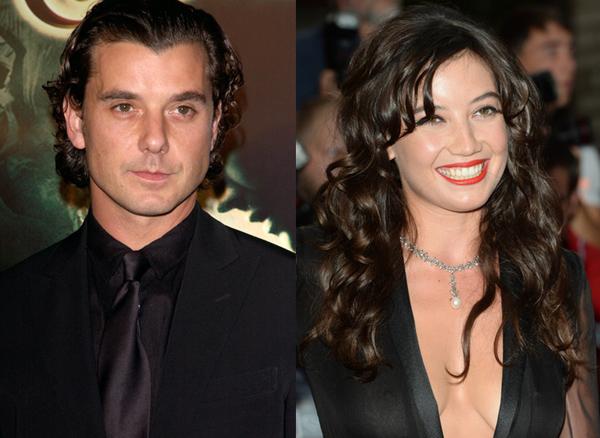 Gavin and Daisy
Daisy Lowe is the daughter of singer Pearl Lowe, who later became a fashion designer. Her father - a musician Gavin Rossdale. Daisy's modeling career began at 2 years. She posed for the covers of magazines such as Tatler, Vogue, GQ, Marie Claire, and Interview. She participated in the fashion show collections for Nanette Lepore, Charlotte Ronson, and Vivienne Westwood.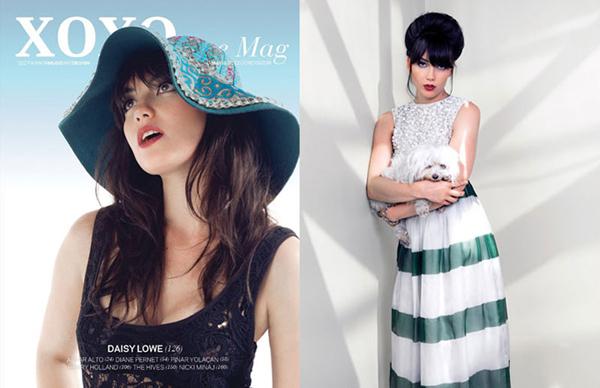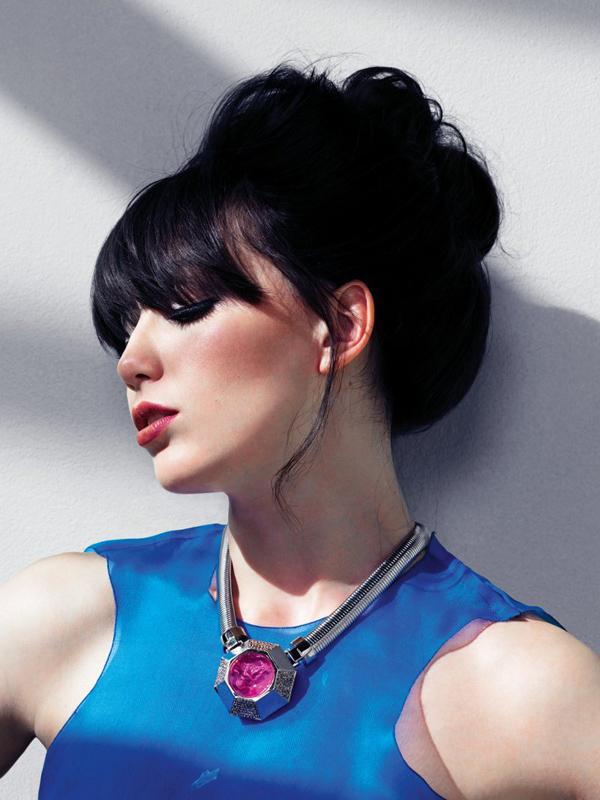 Daisy pages XOXO the Mag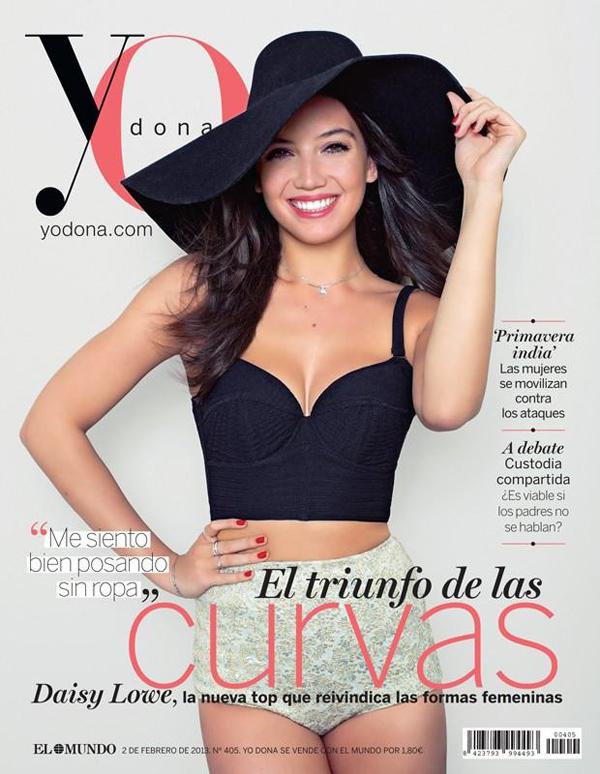 Daisy on the cover of Yo Dona Spain
Riley Keough
Known for his mother Lisa Marie Presley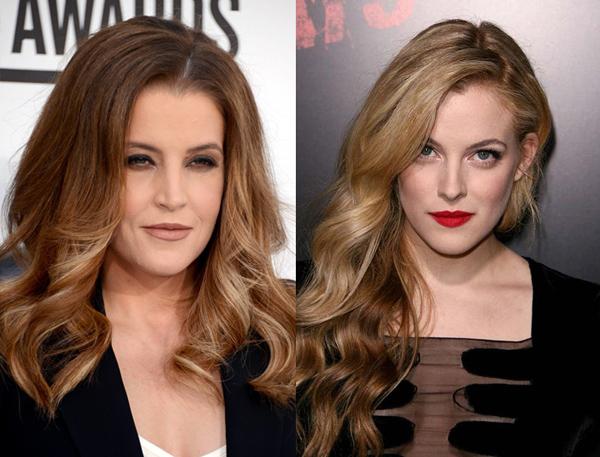 Lisa Marie Presley and Riley
Riley Keough in show business from birth - for the granddaughter of Elvis Presley. In 2004 she made her debut as a model at the Milan show D & G. The girl noticed contracts fell. Five years later, Riley went to the movies. In addition, Riley appeared on the cover of Vogue, has participated in Fashion Week, has signed a contract with modeling agency IMG and starred in more than seven films.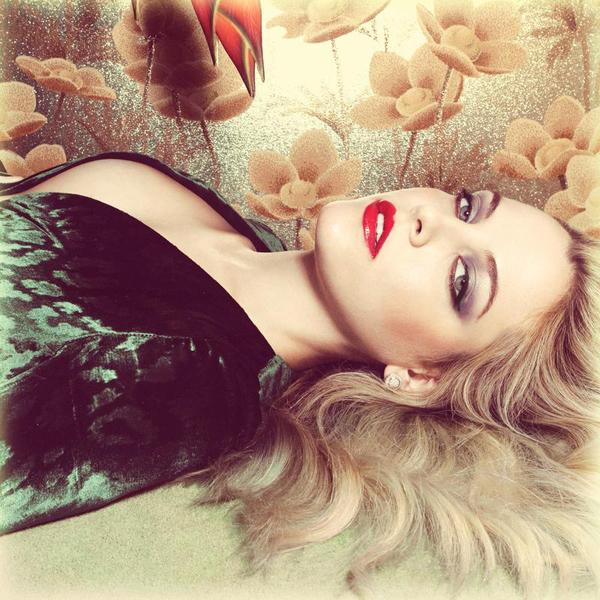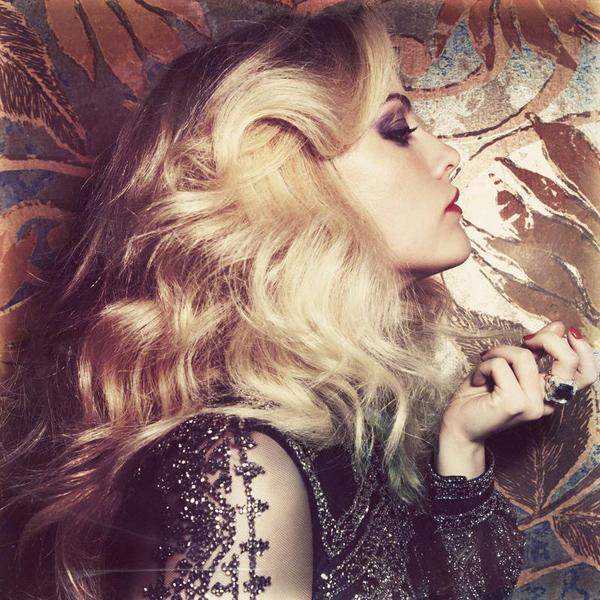 Vogue Italia 2012 A New Riley
Kaia Gerber
Known for his mother: Cindy Crawford
Cindy and Kaia
Two years ago, it is still a young Kaia Gerber debuted as a model. Kaya was the "face" of children's line of fashion house - Young Versace. The girl tipped a great future in the modeling business, and promises to support her mother.
Kaya advertising Young Versace