Meet, is the AN-225 "Mriya" - a Ukrainian "Dream", the largest aircraft ever created by man!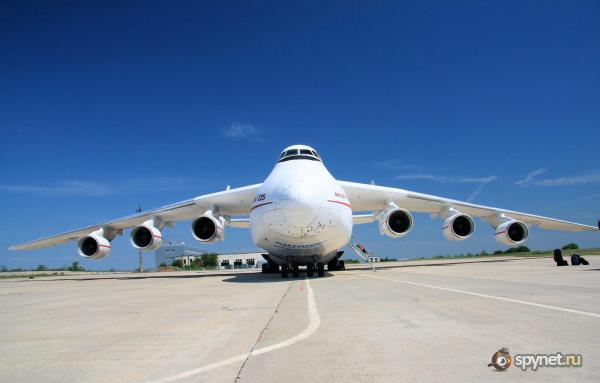 The plane was designed and built at the Kiev Mechanical Plant in 1984-1988, respectively. The first flight was committed by 21 December 1988.
The reason for the construction of An-225 aircraft was a need to create a transport system for the project space shuttle "Buran". The main purpose of heavy transport aircraft in the framework of this project was to transport the various components of the carrier rocket and spacecraft from the place of production and assembly to the start. There was also an important task of delivering the space shuttle to the launch site in the event of a landing it on alternate airfields.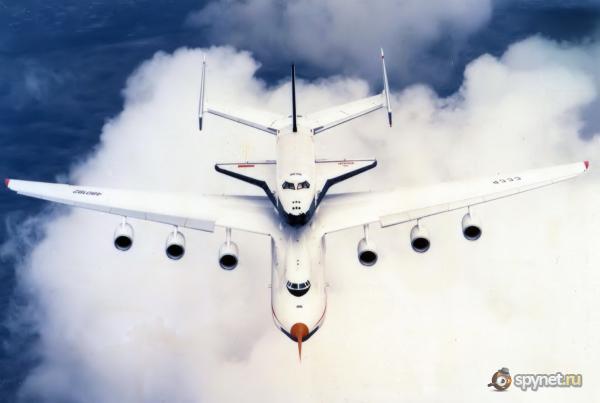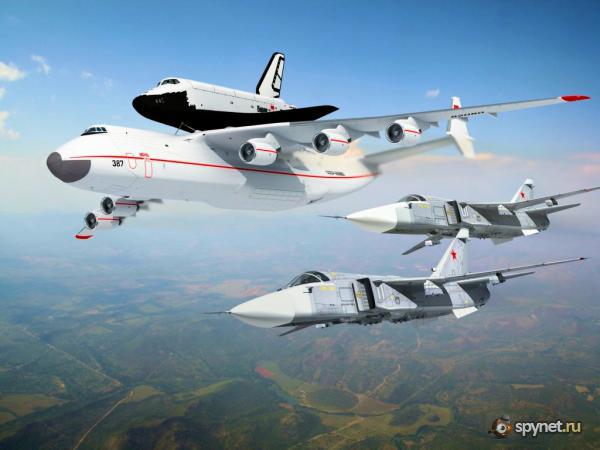 Currently (2010), An-225 is the heaviest hoisting plane ever lifted into the air. The only aircraft that surpasses the AN-225 wing span, is Hughes H-4 Hercules, which belongs to a class of flying boats, and rose into the air just once in 1947: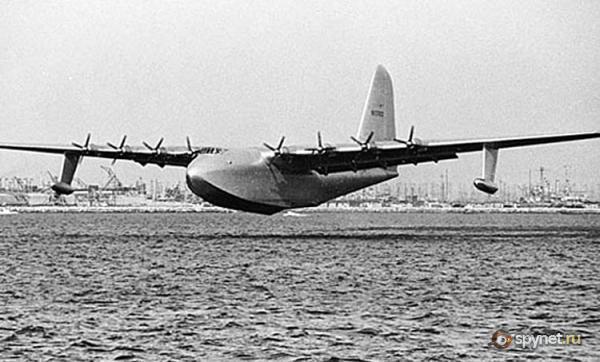 On the An-225 was set numerous world records, including a record take-off weight and payload. March 22, 1989 An-225 made the flight with a cargo of 156, 3 tons, which was beaten at the same time 110 world aviation records. Such an achievement - a record in itself. In total, the aircraft - the owner of some 250 world records.
In August 2009, a plane of this series was entered in the Guinness Book of Records for the carriage of the largest in the history of aviation monocargo weighing 187, 6 tons. It was a generator weighing 174 tons, which was transported along with a special frame of the German Frankfurt in Yerevan, Armenia for the new power plant. The crew of the aircraft awarded a certificate on entering record in the ship "Guinness Book of Records»
"Mriya" - the champion of the weight of cargo: commercial - 247 tons, commercial monocargo - 187, 6 tons carrying capacity and an absolute record - 253, 8 tons.
June 10, 2010 transported the most lengthy in the history of air cargo transportation - two windmill blade length 42, 1 m each.
To download such a large cargoes, unlike many other transport giants that have hatches for loading in the rear (in the tail), AN-225 "opens up" the front part where with the help of huge cranes and special devices are loaded.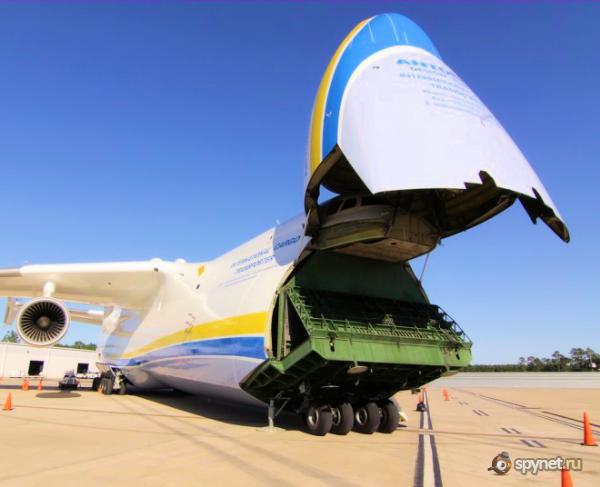 Flight height of this giant is 11 km at a speed of 800 km / h.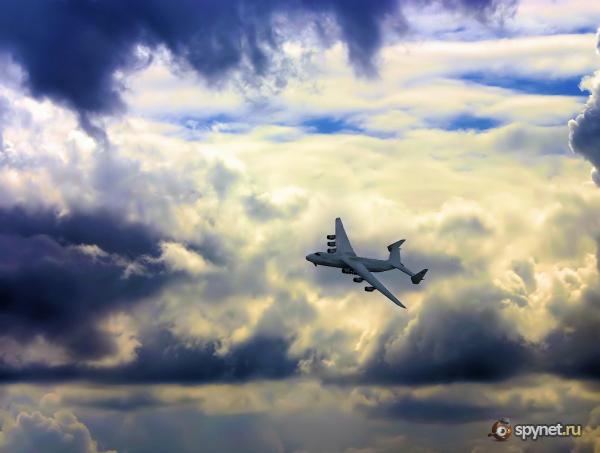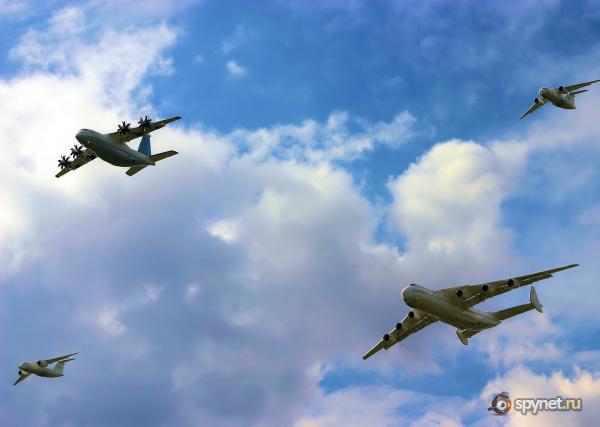 Six turbofan engines trёhvalnyh brand D-18T with a thrust of 20 000 kg each, providing unprecedented reliability and thrust to the airplane.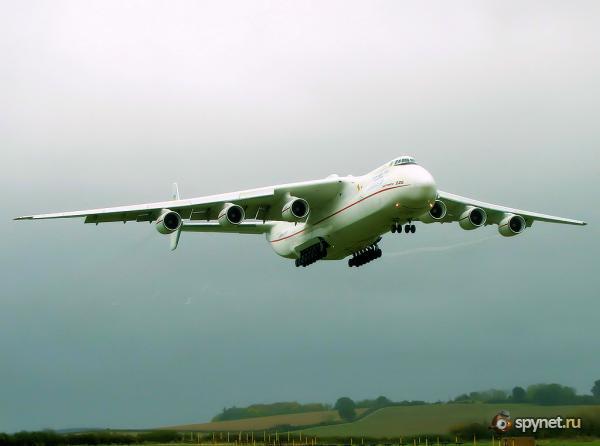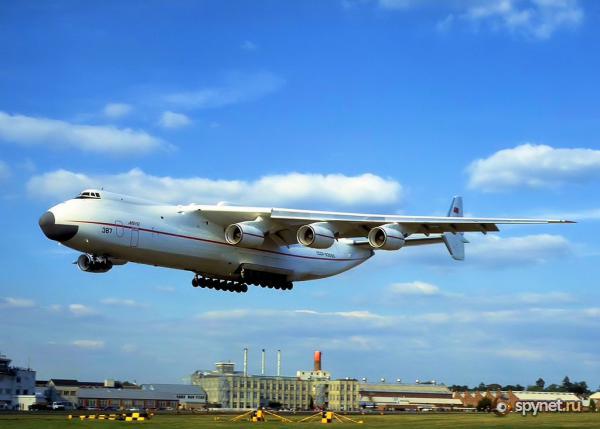 Currently, the An-225 in commercial shipping.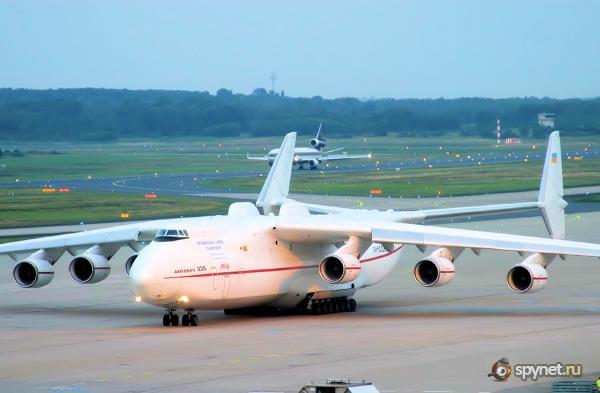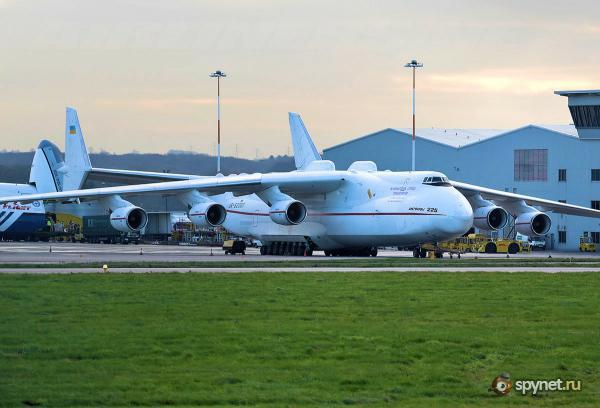 General characteristics:
Length: 84 m
Height: 18 1 [1] m
Wingspan: 88, 4 m
Wing area: 905 m²
Width of cargo cabin: 6, 4 m
The height of the cargo compartment: 4, 4 m
Length of cargo cabin: 43 m
Crew: 7 people
Number of passengers: 88 people
Capacity: up to 250 t
Finally a beautiful video: