Dutch girl is ready to take off on a pedestal with his team
Englishwoman make a photo for memory, but they are already fixed gaze of the photographer.
Girls from France urged his team to score.
Croatian girl oblachatsya fully in their national symbols Coman
Smiling Ceske had to taste the local beer.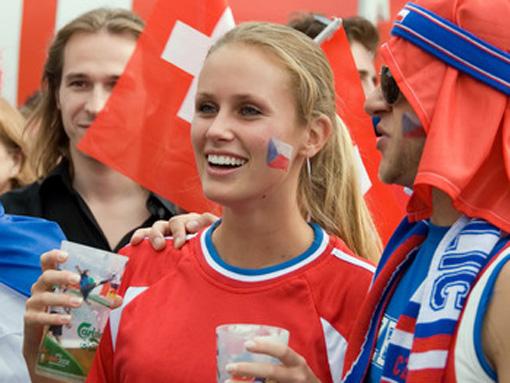 Greek girls are looking forward to the start of the Euro.
Portuguese girl spared neither himself nor paint for the face.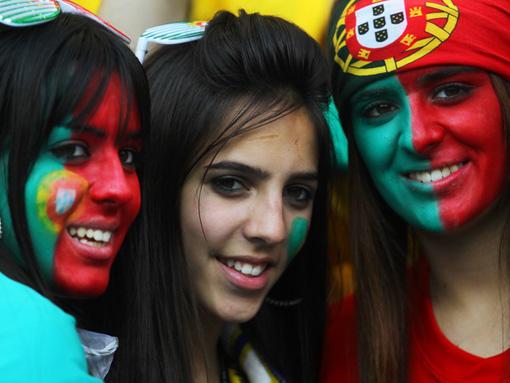 Emotions girls going wild from Germany.
Girls from Ireland demonstrate phones with symbols of the team.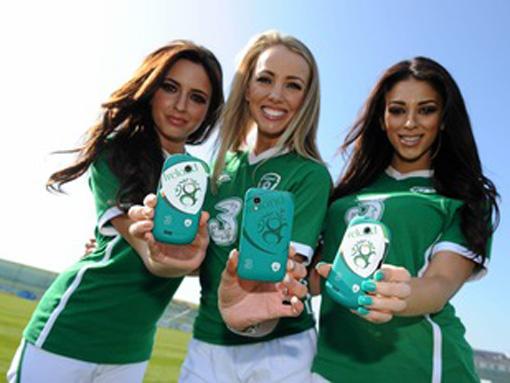 Cheerleader Polish team is ready to chant slogans in support of their team throughout the match.
Danish adorned themselves with garlands of red and white.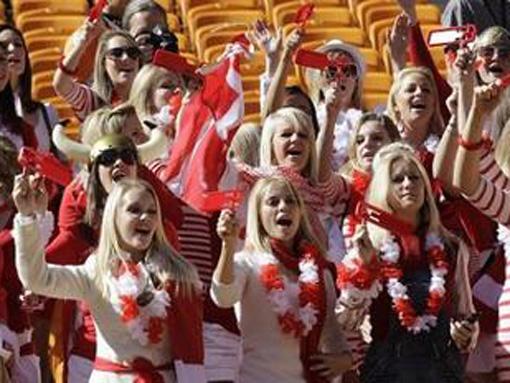 Italian cheerleaders bust adorns the Italian tricolor.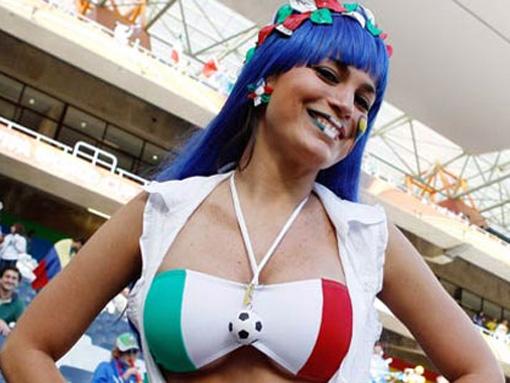 Ukrainian girl proudly holding a flag of their country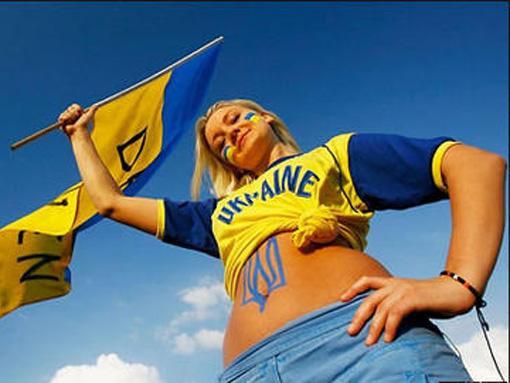 Slender Swede dressed in the form of his team.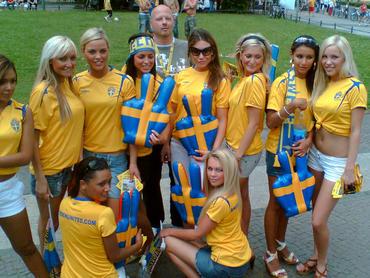 Russians contrived original dress in the colors of the flag.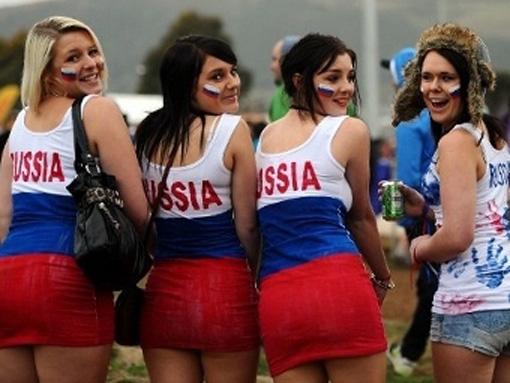 Cheerleaders team Spain national flag waving.