He rose to four in the morning (in the pictures are not clear, fotkal without flash), which would come at dawn wells.

On the street I was waiting for my old Ford. It is necessary to start to warm up and go.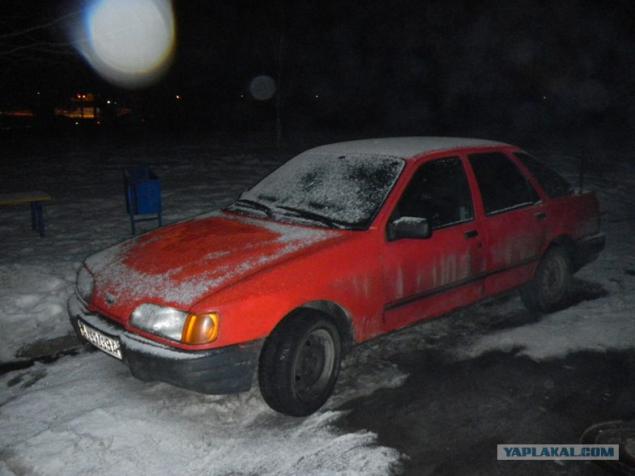 The machine warmed up, it's time to be nominated ...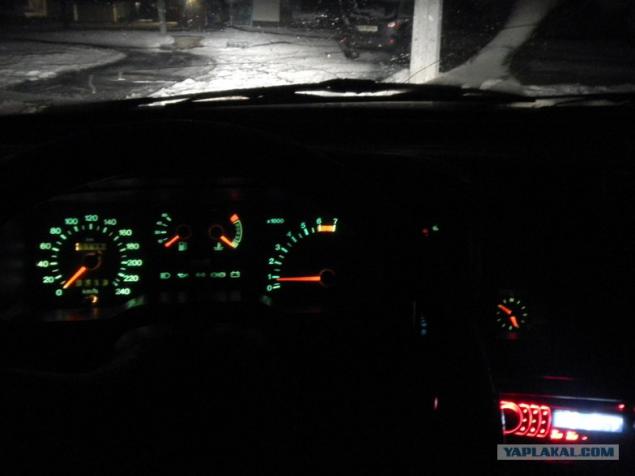 Turning to the district of the Old Saltov.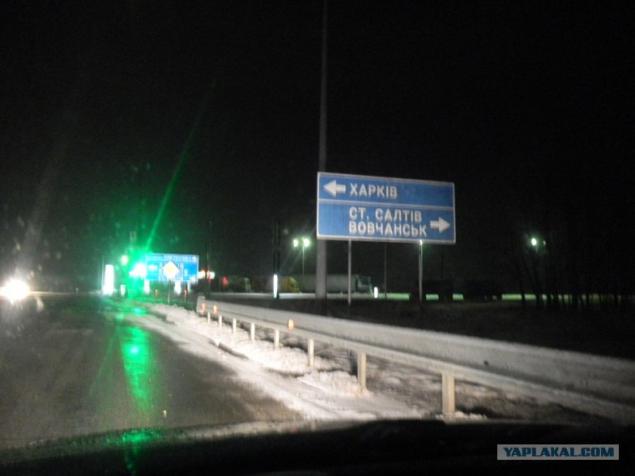 The road is not ... Ice fountain and still fog, had to travel no more than 80.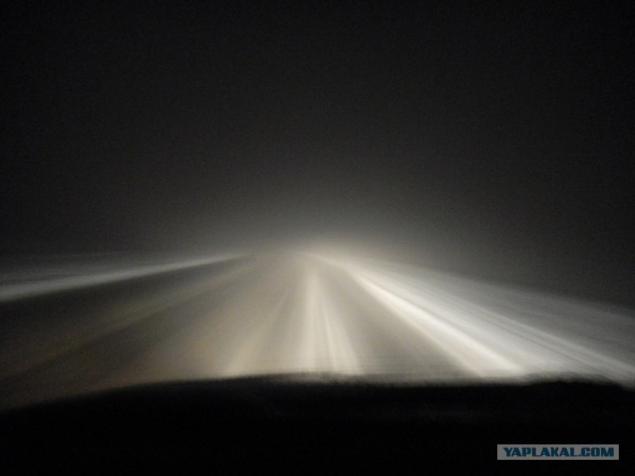 Rotate Hotomlyu.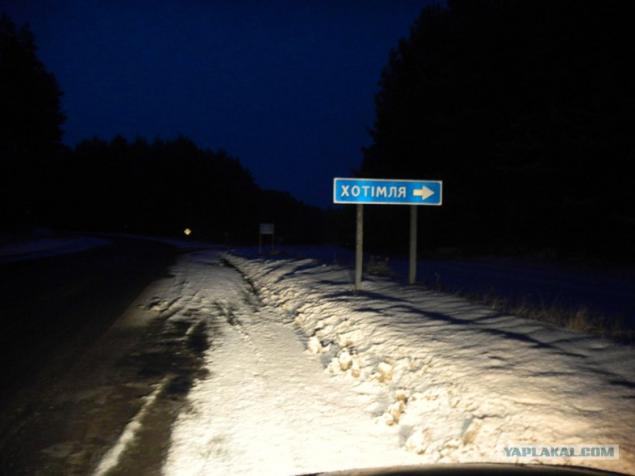 Fotik crappy issues when taking pictures in night mode, so could not convey the beauty of a winter dawn.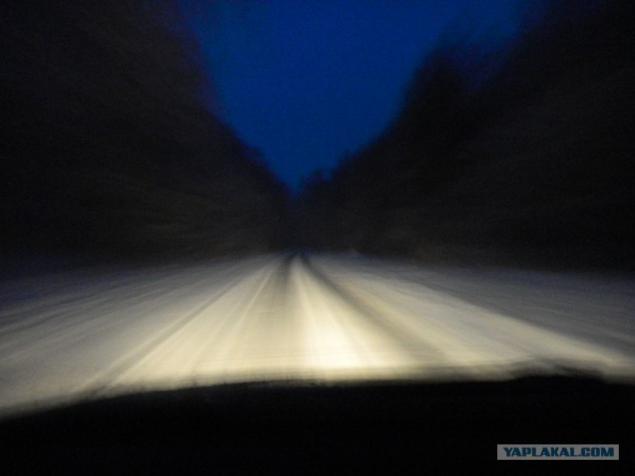 Despite the weekday, a lot of people.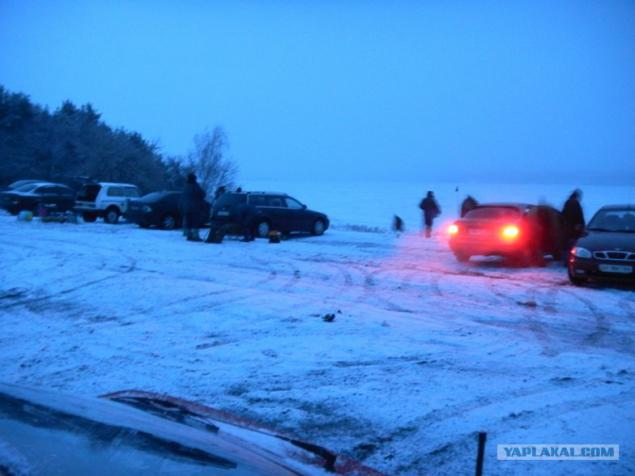 Pecheniz'ke reservoir.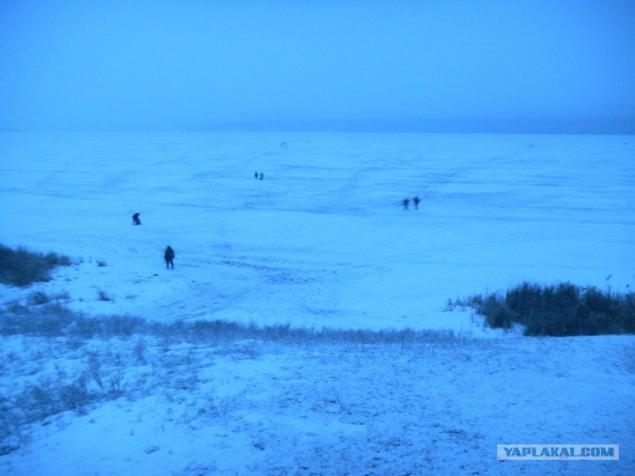 He came to the place, but barely found their old wells.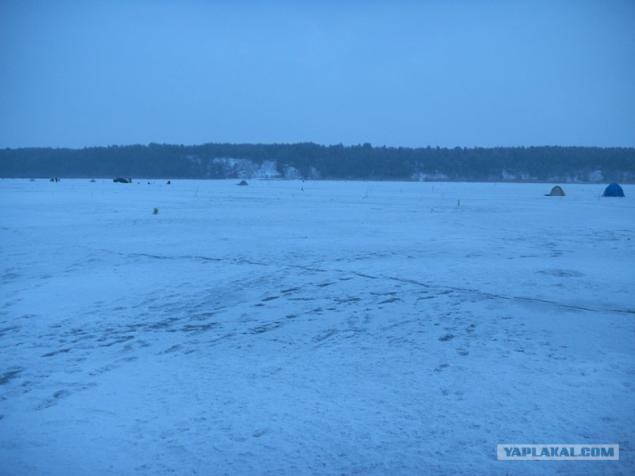 Dec.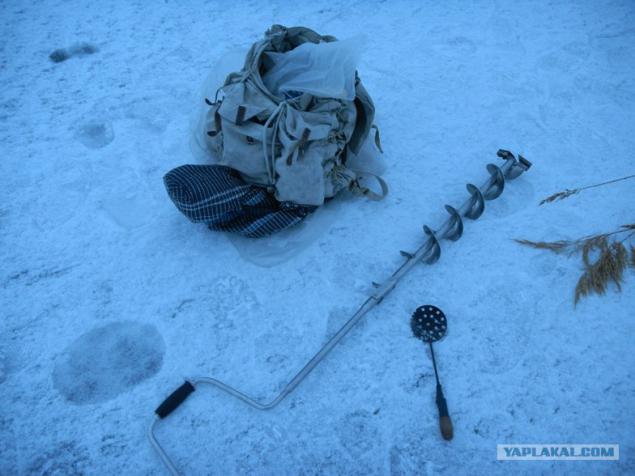 Lures and now look forward to bite
A little farther the fishermen pulled up their wells at UAZ. I did not dare to drive because of its loose snow, and still water beneath. Do not hunt once zagruznut and polish on the ice ...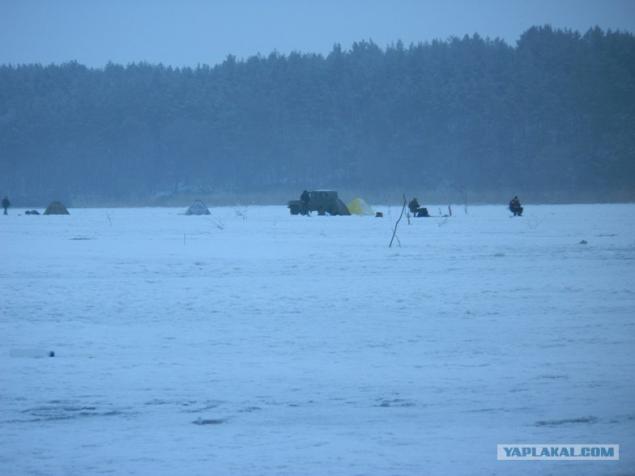 Waiting ...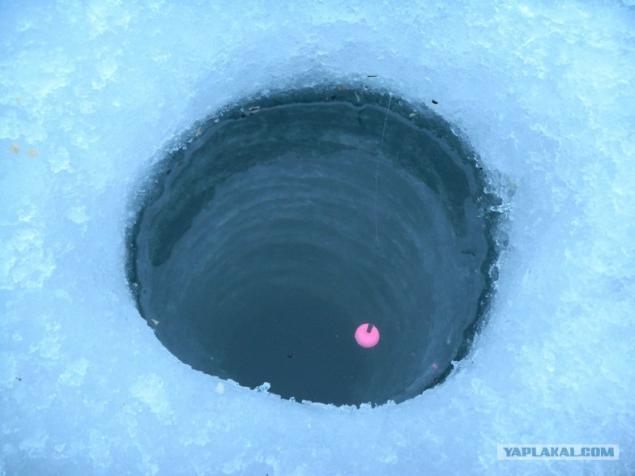 By the way, I caught only in the moth!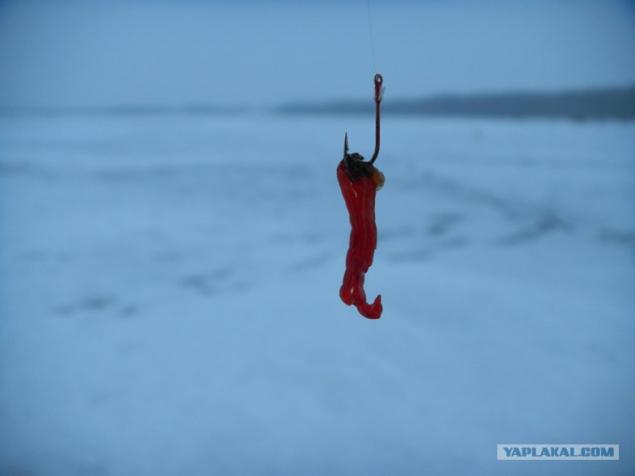 And here it is, the first bite :) Not a big laskyrik warmed the soul)))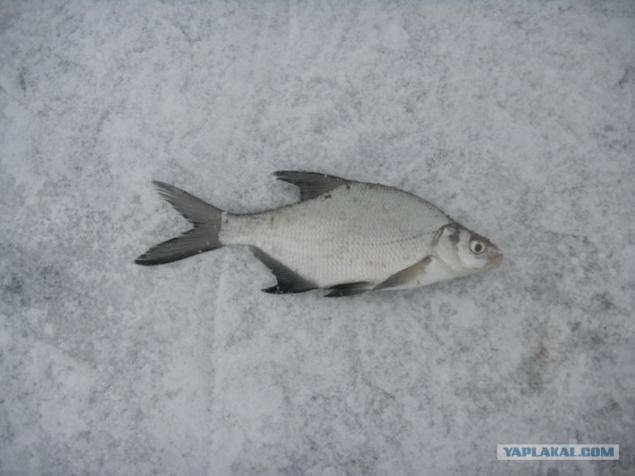 The second was a ruff. By the way large, I've never met such)))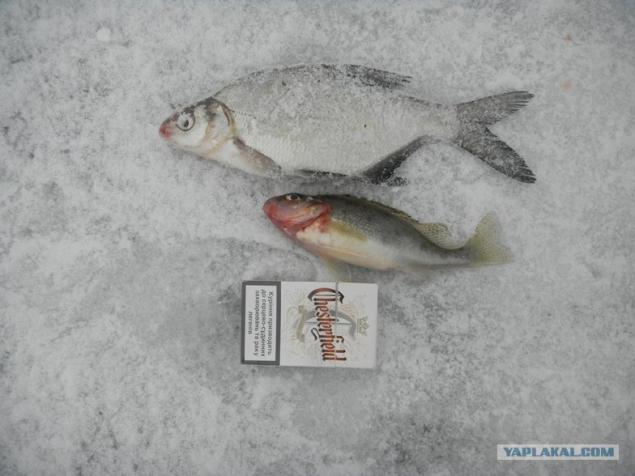 Getting good :)
No immediate neighbors with tents. By the way is not in vain in the afternoon began to snow with wind pizdaprotivnym :(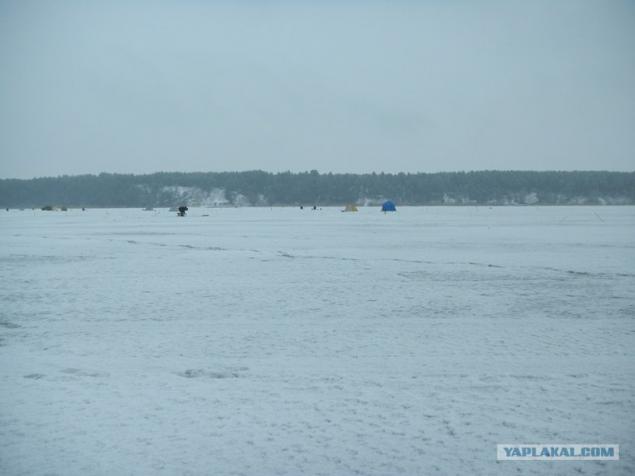 Snow went ... This weather is very favorable roaches))) So the snow and wind on the one hand was not happy and on the other happy, even very))))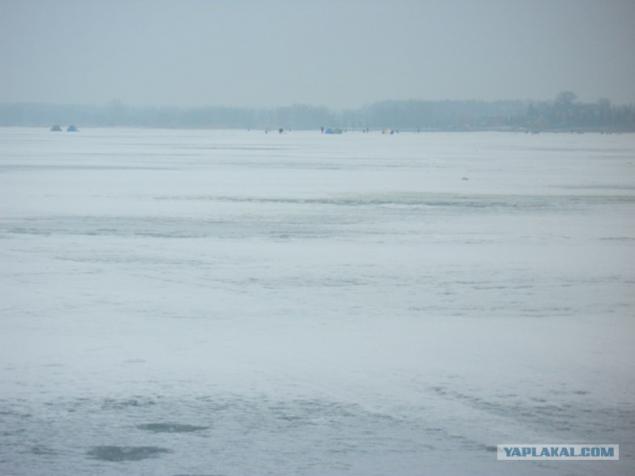 Again, these red, smelly larva.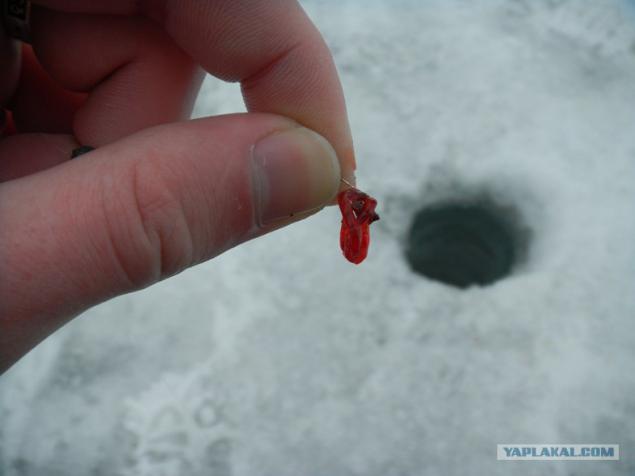 "Oops, I see someone ...» © This so called in common jackal. Jackals strangers wells on other people's "garden". Radish-man!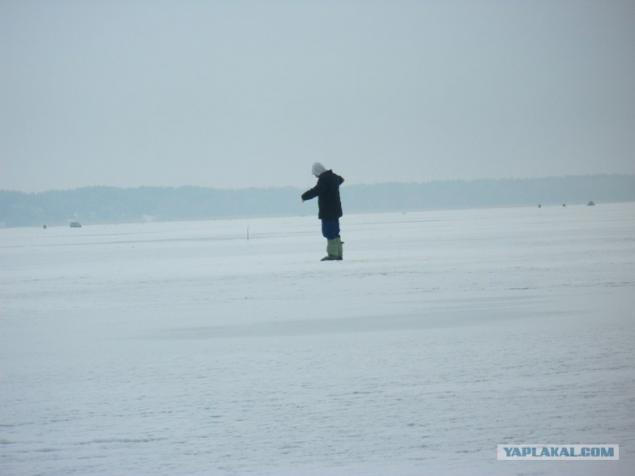 Again it!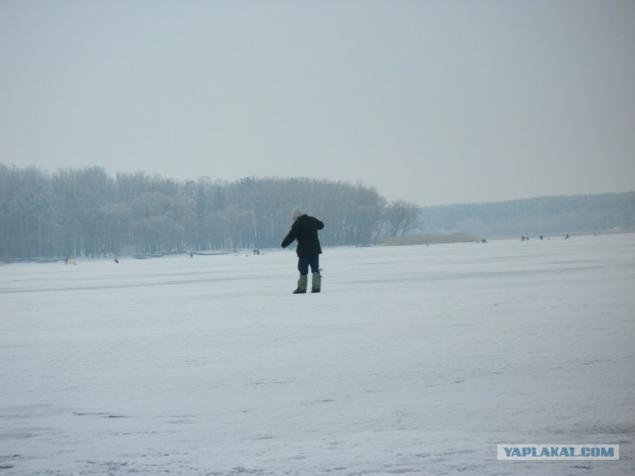 Zhdems ...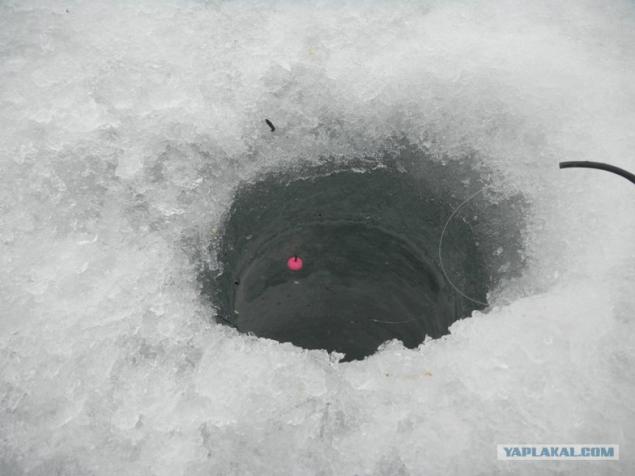 Everyone is trying to take a picture of small but heavy snow.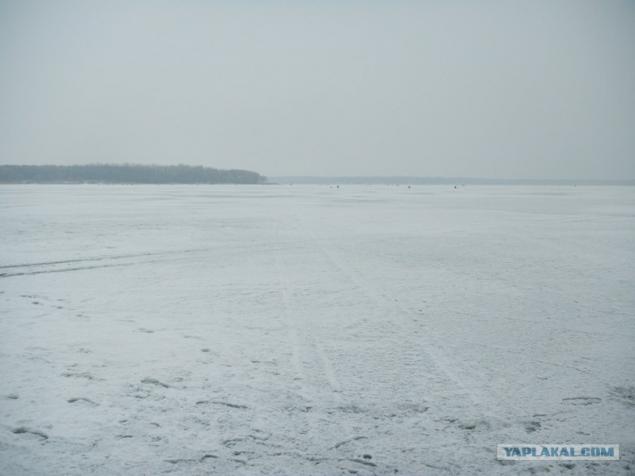 The catch to the dinner.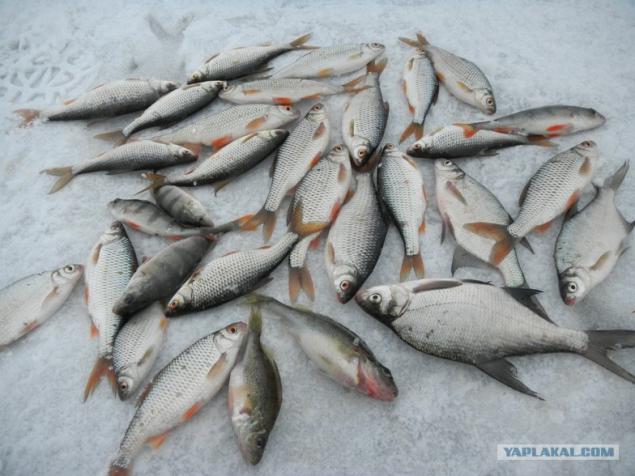 From another angle :)
Ruff)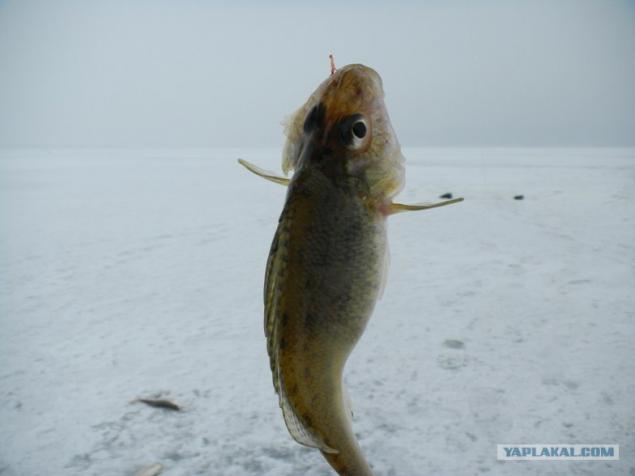 Snow with wind intensified ...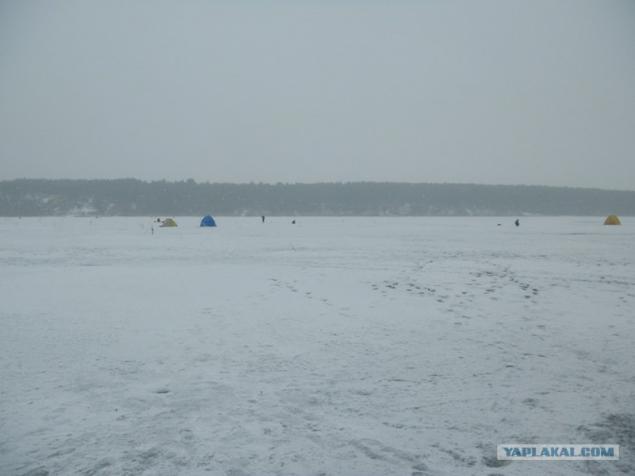 Ruff, cute fish ...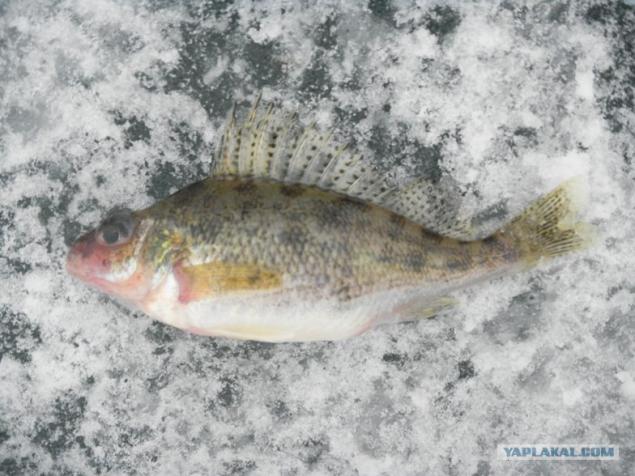 ... And very tasty :)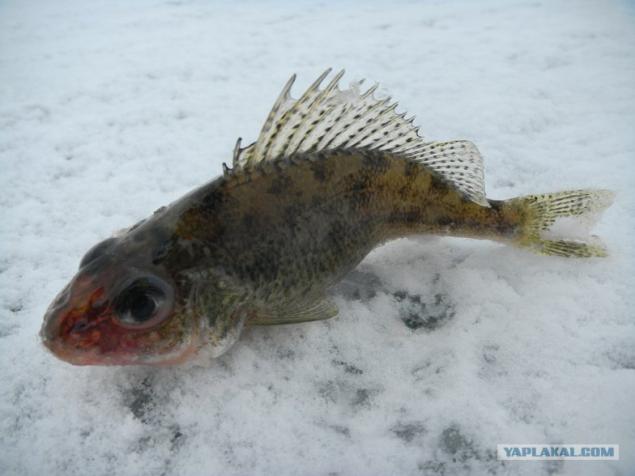 Roach gets not very small, and there are plenty of instances of that photo.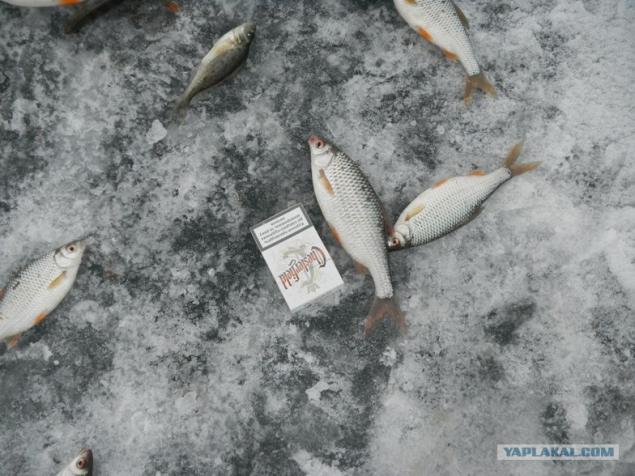 Catch one of the well. It Drill approximately 20 holes are real workers were pieces 5-6 ...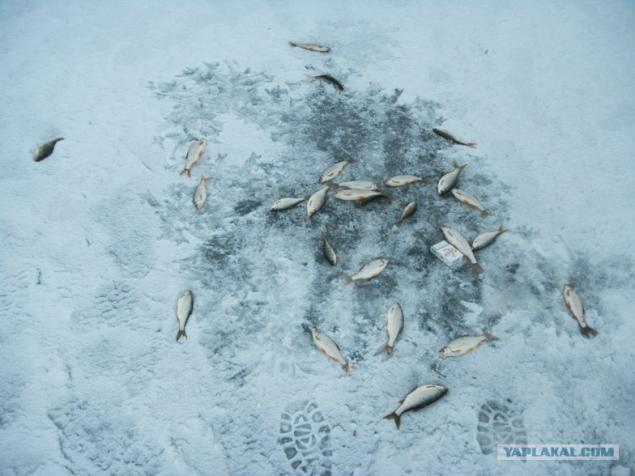 I got a little finger, had to let go ...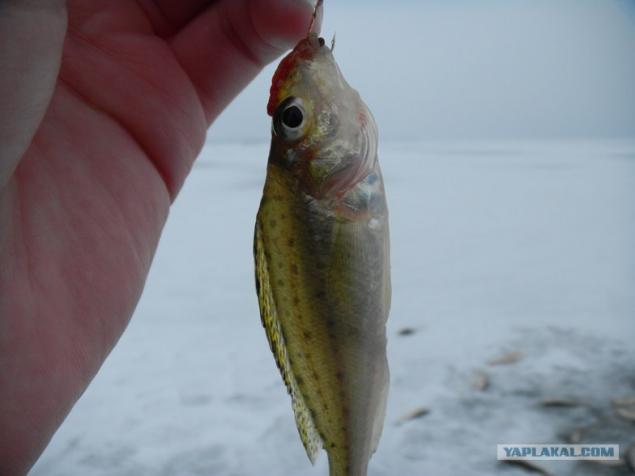 Real biting went after lunch. In the pictures the entire catch of the day!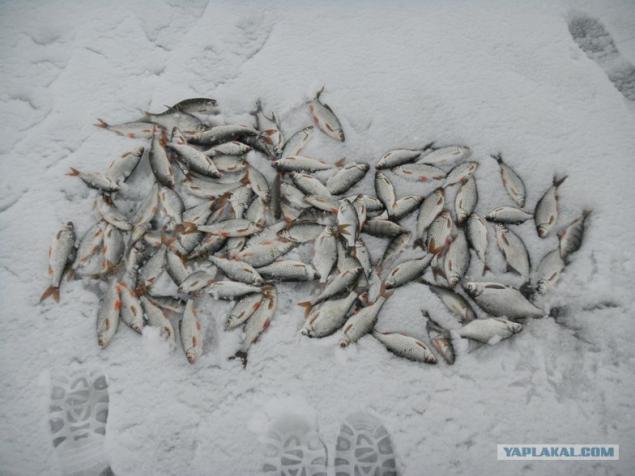 ...
...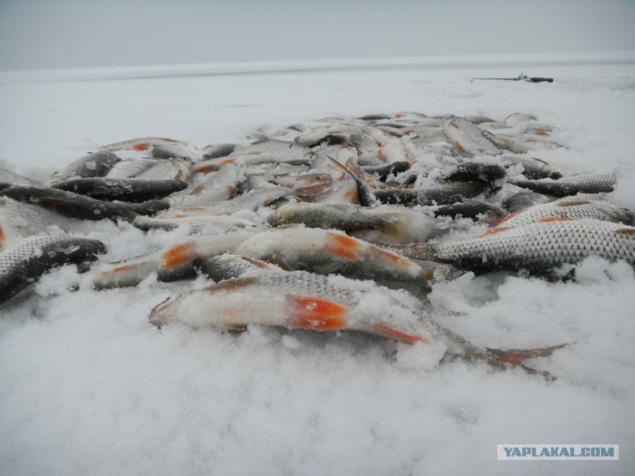 ...
He veered exactly four. The way back was not easy, the wind and snow with incredible persistence blew my fucking mouth ... (((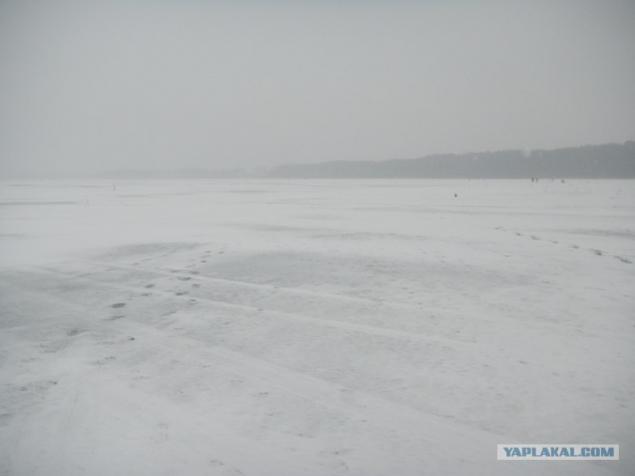 Plus temperatures and sleet made itself felt ...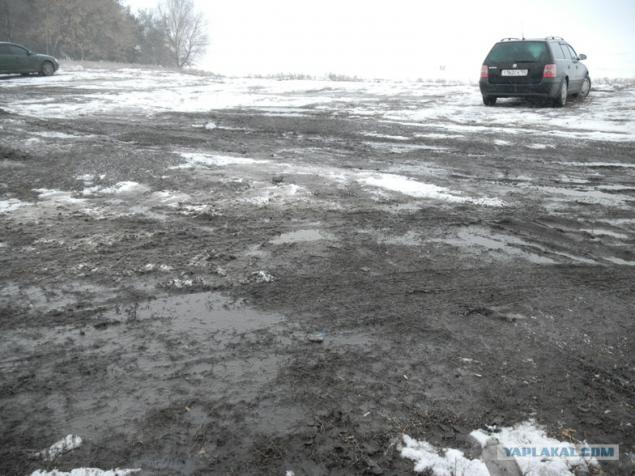 Roads razvezlo terribly ...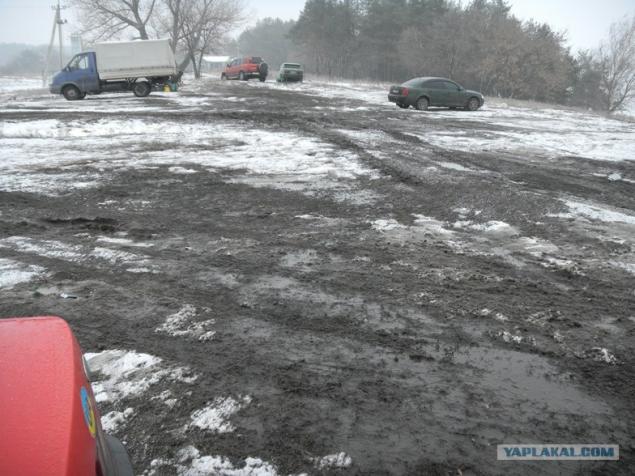 Source: