TOKYO, May 29. / Correspondent. ITAR-TASS Vasily Golovnin /. China and Japan are starting from June 1, the direct exchange of their currencies without conversion into dollars. The move is intended to increase the effectiveness of bilateral economic operations, said today at a press conference in the capital, the Japanese Finance Minister Dzjun Azdumi.
"This will reduce the cost of transactions, will make them more comfortable," - he said. The direct exchange of Japanese yen, Chinese yuan and back will be carried out in the currency markets of Tokyo and Shanghai.
Until now, this was done taking into account the rates of these currencies against the US dollar. As a result, fluctuations in his quotes had a significant impact on the economic relations of China and Japan, which in terms of their gross domestic products occupy, respectively, the second and third places in the world after the United States.
The decision to phase out the dollar as the currency of the intermediary was taken in December, during a visit to Beijing Japanese Prime Minister Yoshihiko Noda,.
Itar-Tass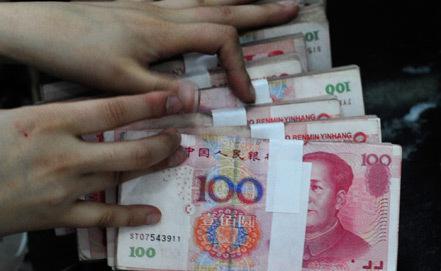 I do not understand why our government is selling resources for dollars - unsecured paper, while the need to sell for rubles!
Source: