Recently sent to the post selection of beautiful pictures from the South Kamchatka Federal Preserve (Lake Kuril, Kamchatka).
I can not share with YaPovtsami!
32 Photo © Igor Shpilenok Adam Stepanovich.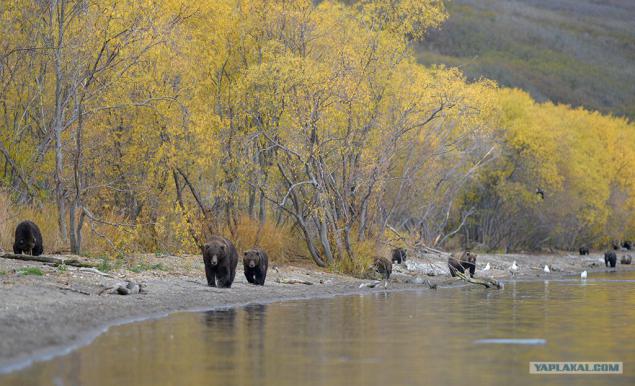 2. Bears everywhere crowds roam the shallows, swim across the lake, sit in the bushes. Somewhere just come in herds, as in the days Krasheninnikov. Bruins so much here I have not seen in any of the last visit! Although'd rather fit in the den, and then go on such a zoo - not for the faint of heart. And the loss reserve is obvious: The Beast with a lust bite newly constructed wooden trails for hikers and brand new helipad.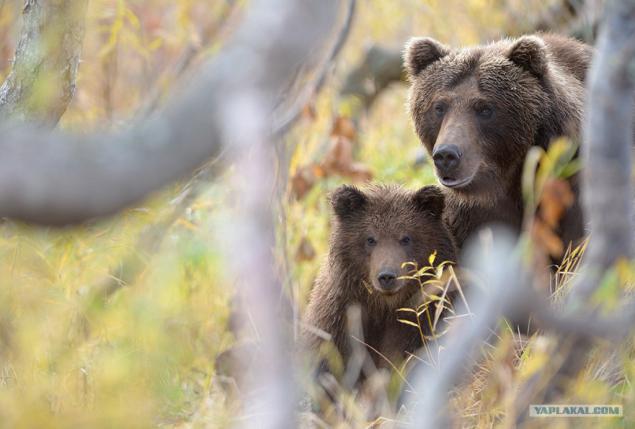 3.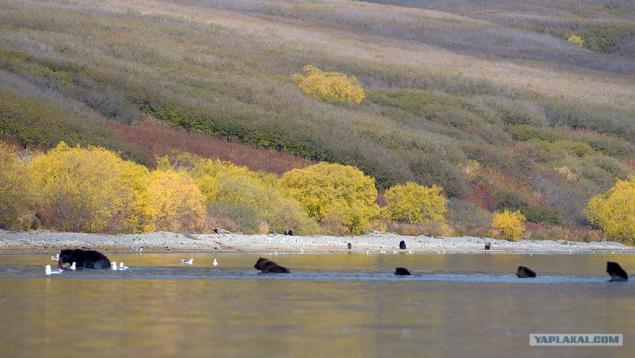 4.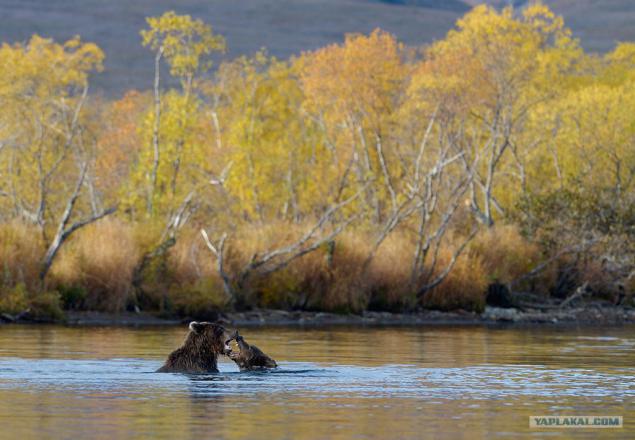 5. Sows cold rain, but bears on the drum. Or swim in the lake or fish, or sleep on the banks of the rain. Last night one of the hooligans managed to sneak under elektrozabor and chewed the last nepogryzennuyu rubber boat on the lake. We glue when the rain stops ...
For a long time I gazed at the couple, and realized that it vzmaterevshie Misha and Masha, which I wrote over two years ago. Always nice to meet with old friends!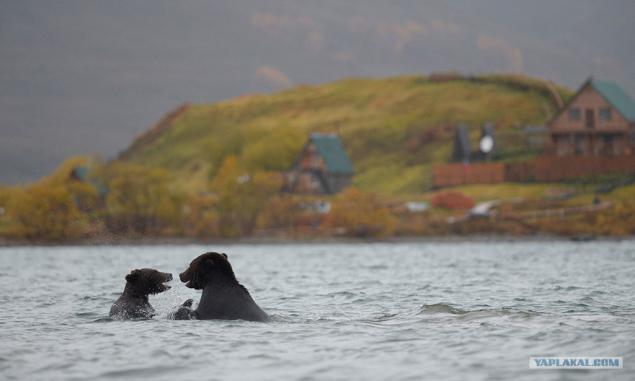 6. Hunter!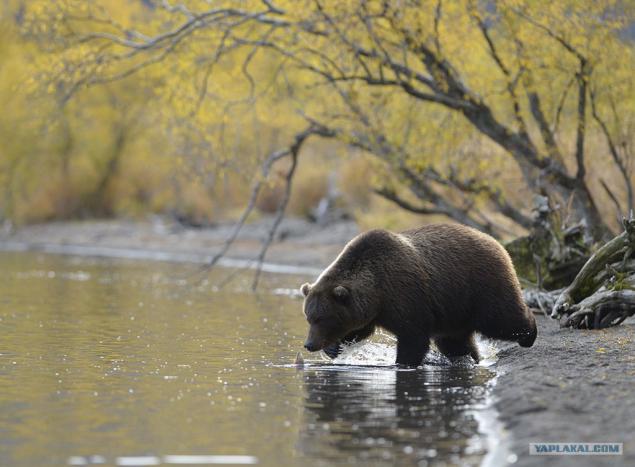 7. Easy prey!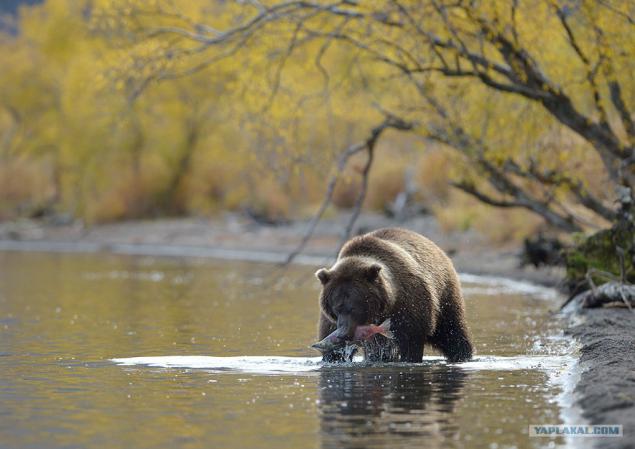 8. But Adam Stepanovich is not easy. Accustomed to seek his. Week lies in wait, having decided to remove the fox running on the man-made trail. Fox running along the trail three times a day, but every time Adam Stepanovich is not ready. He's the life of a landscape photographer, where vanity and haste are not welcome. There need contemplation ... And Fox does not understand, he does not want to wait for the Maestro will be ready. And it appears at the time when it is convenient, but not Adam Stepanych. I have time to shoot a fleeing animal every time - because I have a lot of experience with these red Best. Between photo sessions teasing colleague, they say, again profukannyh masterpiece.
But today, I'll once again missed the unique thing that wanted to make a life. Fox myshkovat the beginning, when I was two meters away from me, and I stood on a tripod camera with a powerful telephoto lens, which was located just a foxy face. With this lens the right distance of ten meters. The fox jumped up and killed vole, and I could only contemplate it with his mouth open ...
Then I quickly crawled away, but it was too late: a fox took off just eating voles :(
Good Adam S. comforts me all evening, she advises to switch to pure landscape shot ...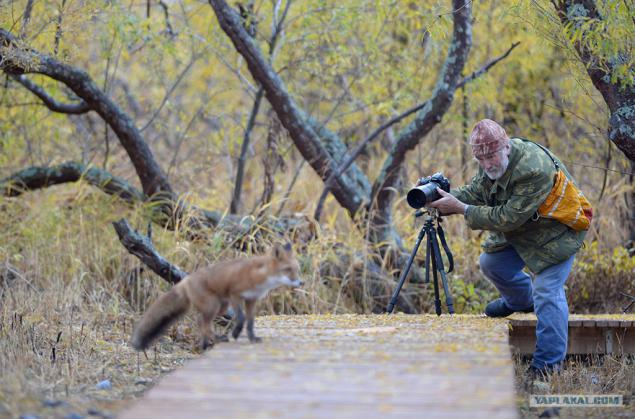 9 photos Adam Stepanovich.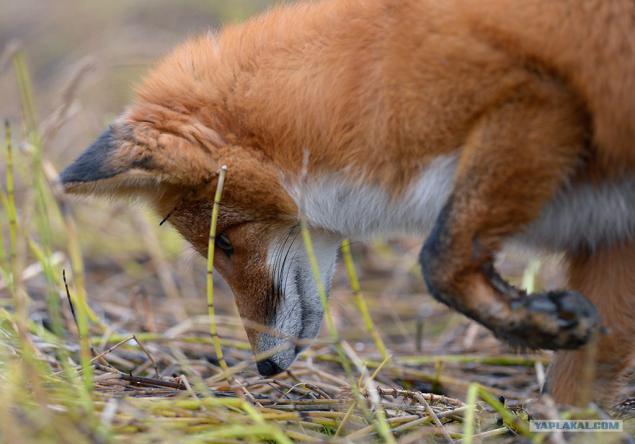 10. Adam photo Stepanych.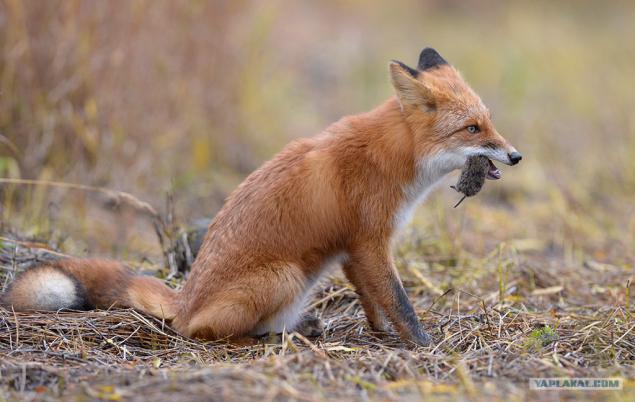 11.
12. What do you call a photo? YaPovtsy help out!
IMHO the coolest photo chanterelles!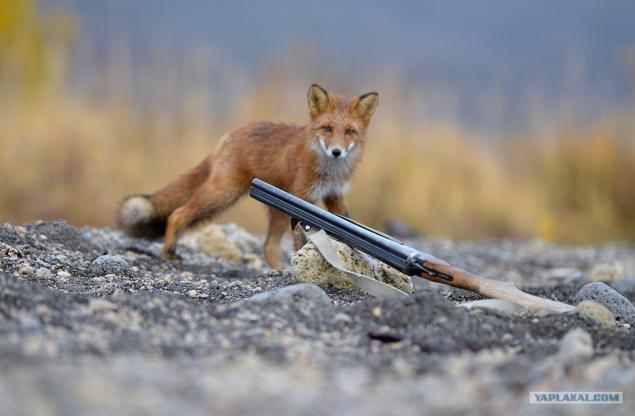 13.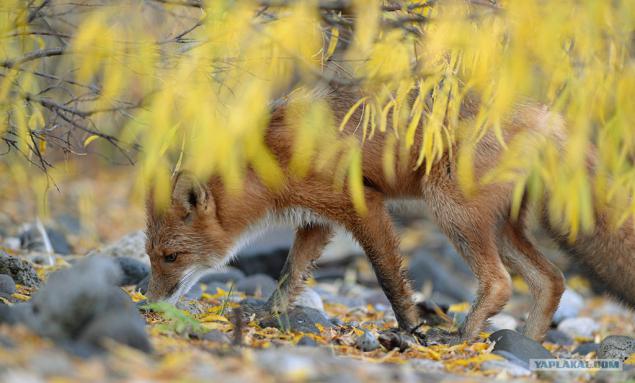 14. Icy day. Leaves were only coastal willows ...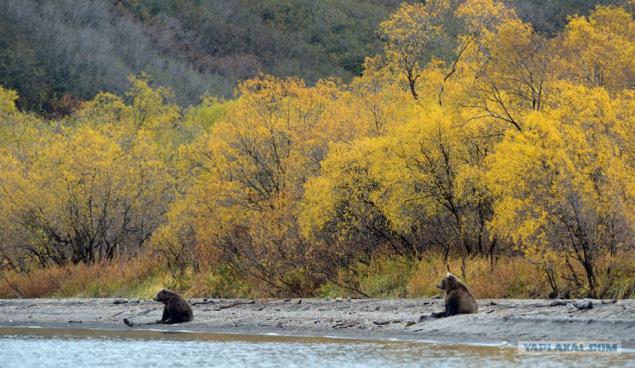 15. What smells like the first snow?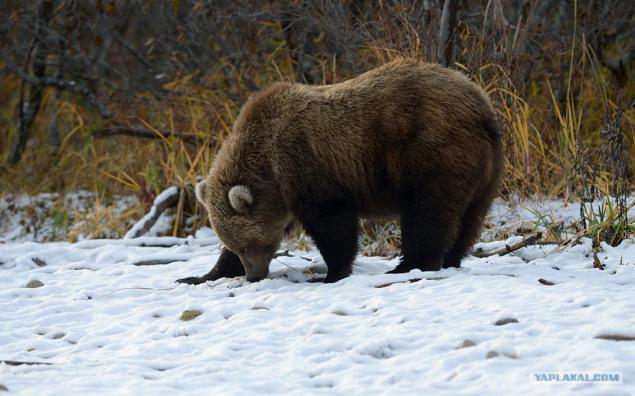 16. We, the people here live at the electric fence ...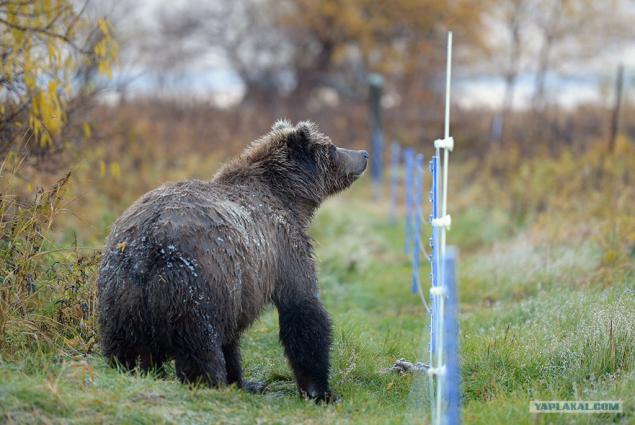 17. ... and bears live in freedom. Every day they come to Electrofences look at human life, bring their children. At such moments we feel ourselves inhabitants of the zoo.
Elektrozabor makes human life a relatively safe in the kingdom of the bear. In animals there is no dielectric rubber footwear. Always wet feet and weight facilitate good contact with the ground, so the electric discharge of a few thousand volts to over-curious nose always sensitive. Bruins and learn to avoid the fence is usually the first time.
It feeds on the fence of a conventional car or motorcycle battery, which is recharged by a small solar panel. Moreover, the industry produces such fences is not to bear it "electroshepherd" Livestock.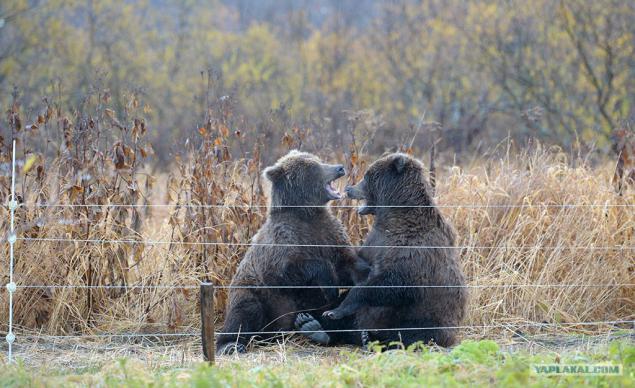 18.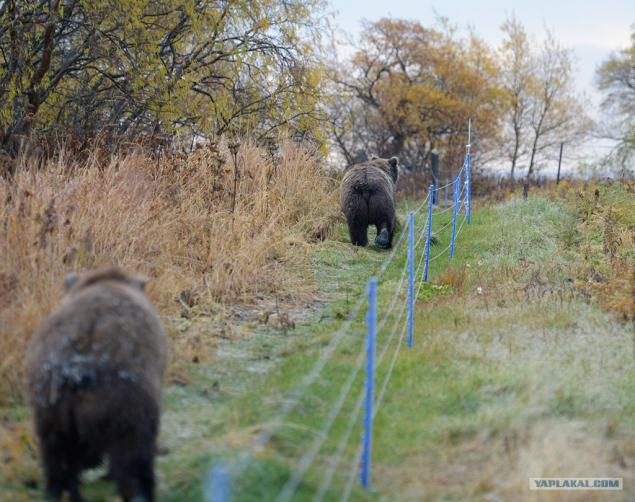 19.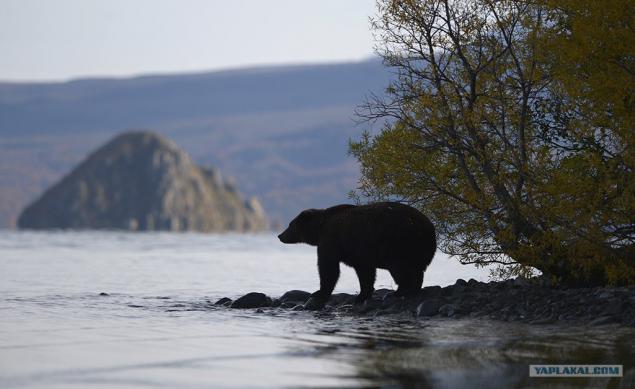 20. Who's there ?!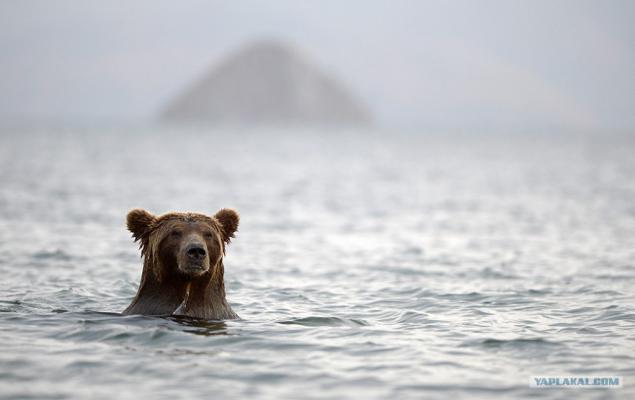 21. & quot; - Mishaaaaaa! & Quot;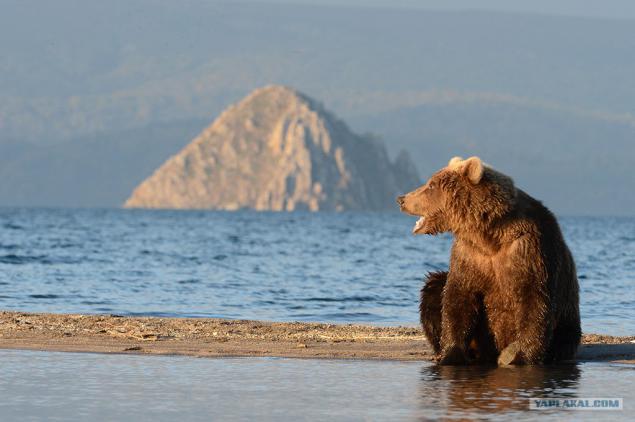 22. & quot; - Che want ?! I was resting ... & quot;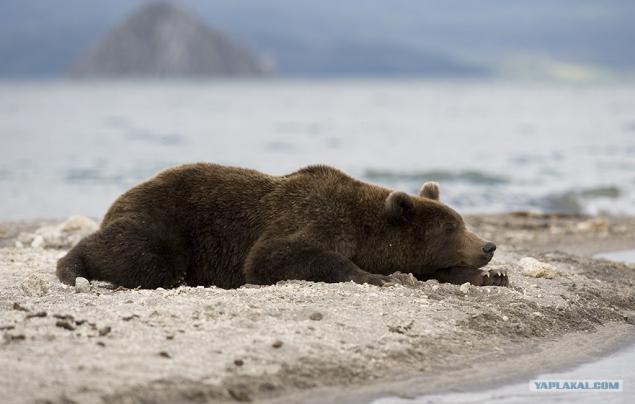 23. Stolen ...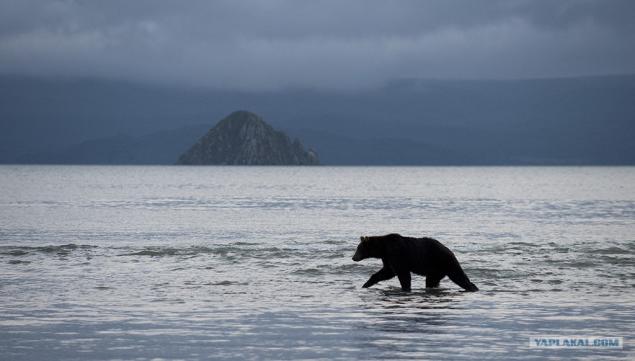 24. Showing the back of the photograph.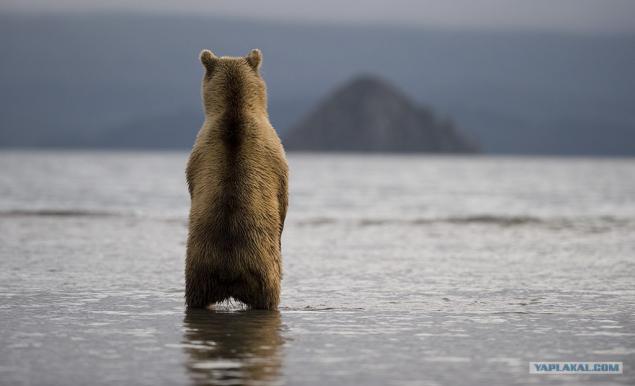 25. Say Cheetah run fast?)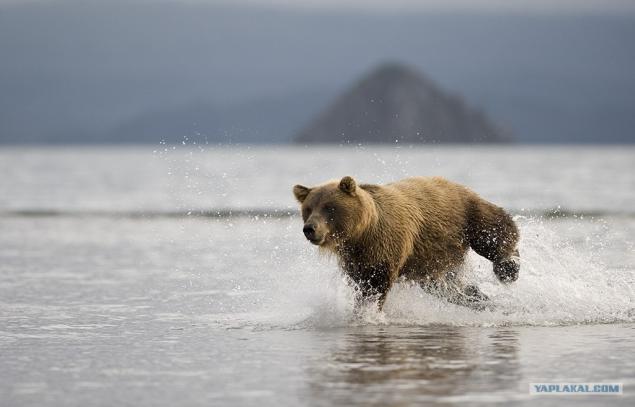 26.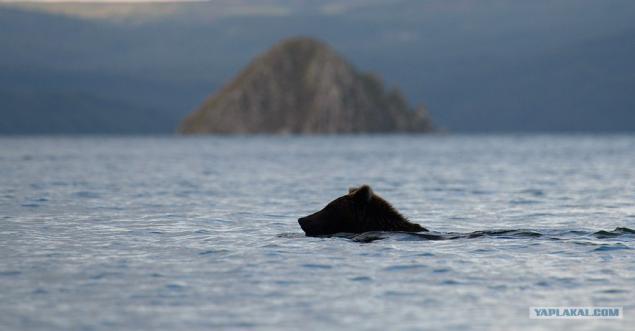 27. Someone here has already been ...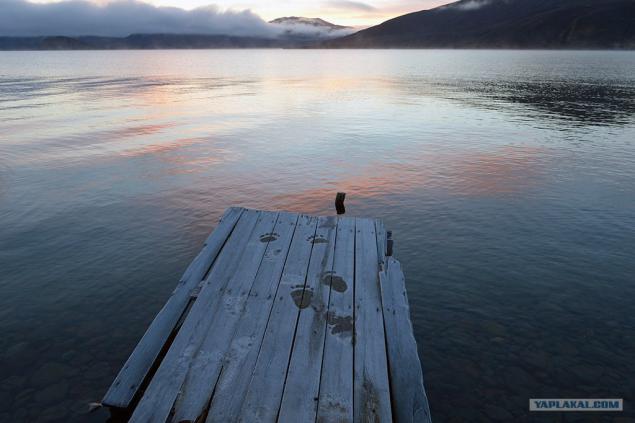 28. The Kamchatka landscape.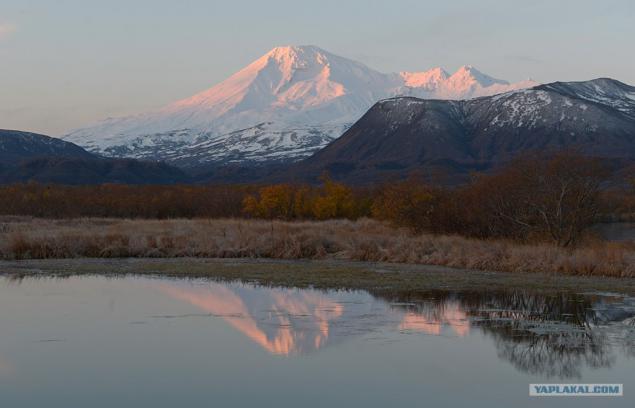 29. Guess who is swimming?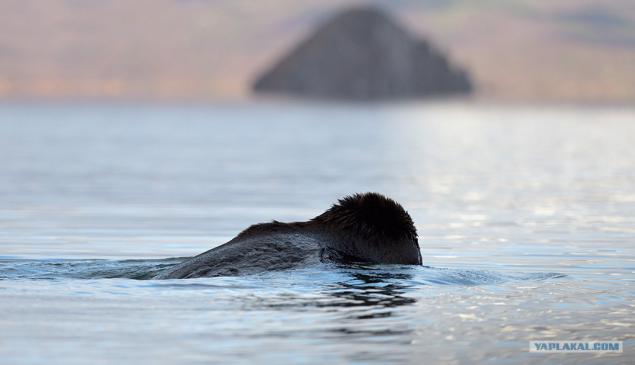 30. Right, Bear!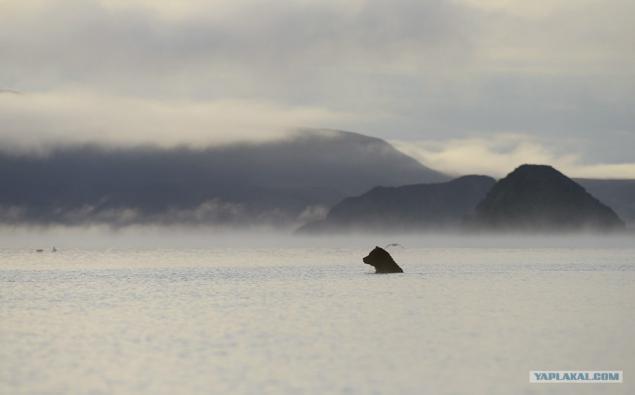 31.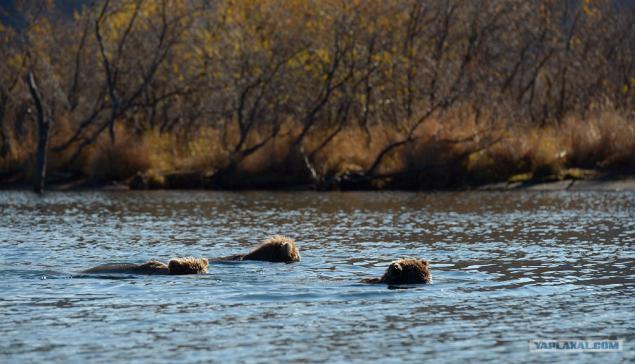 32. Yesterday was a helicopter and Adam Stepanovich went home. On the cordon was unusually quiet without this cheerful and hard-working person. Even the bears at a loss. Roam the deserted wooden walkway, try them on the tooth, and one of them is not a scold ...
That's all I wanted to say!
Source: