Over the past year the border guards and police in England and Wales 241 090 arrests, including arrests of category A declined from a peak of 6% and 5% have 47630 offenders were seized 2, 9 tons of cocaine.
However, no one would argue that the delay is not all of those who are trying to transport drugs. Control tightened, guards get adopted more advanced technology, and the smugglers have to constantly invent new tricks ...
1.Pischevaritelnaya system the man was jammed to capacity - he was trying to smuggle in his body 150 tablets.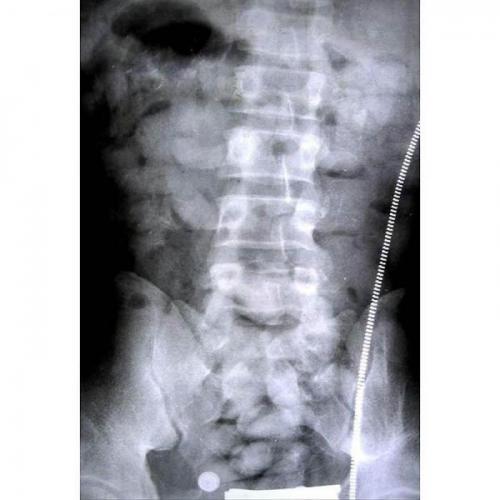 2. «Nyuhni my shorts!" This applied a German tailor your skills to equip your shorts set of pockets to transport cocaine. Once in the airport, El Prat de Llobregat near Barcelona with 6, 6 kg of cocaine.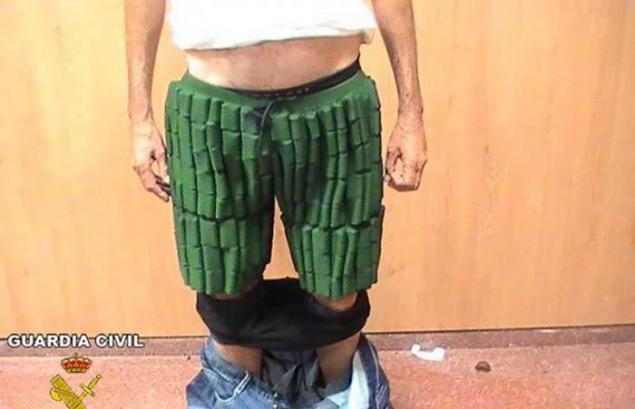 3. A few photos of the category "Cargo pants." (REUTERS)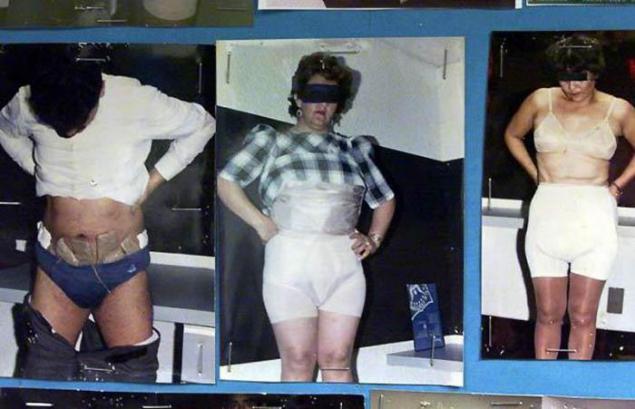 4. 66-year-old Chilean was caught in Barcelona with "plastered" leg. He found that the smell of unwashed body can kill the smell of coca "plaster". (AP)
5. The carriage that carried pensioners on holiday in Calais, as it turned out, was carrying a cargo of amphetamines is also worth a few million. (ENTERPRISE NEWS)