Photos broken for parking Bentley spread all over the internet. Well it really our people are very furious? Let's deal ...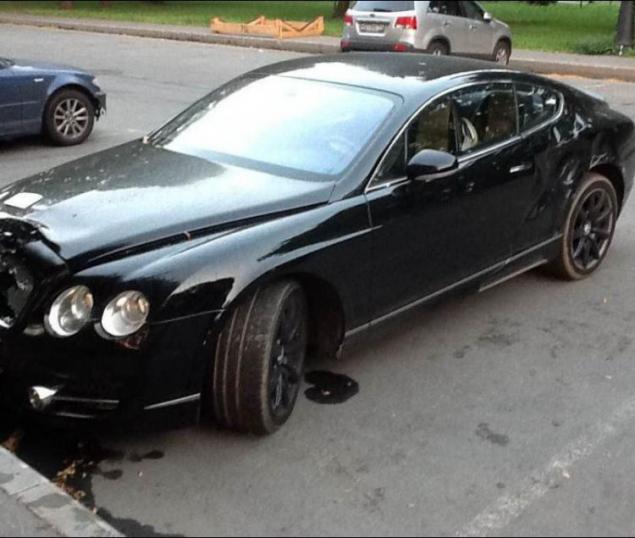 A couple more photos: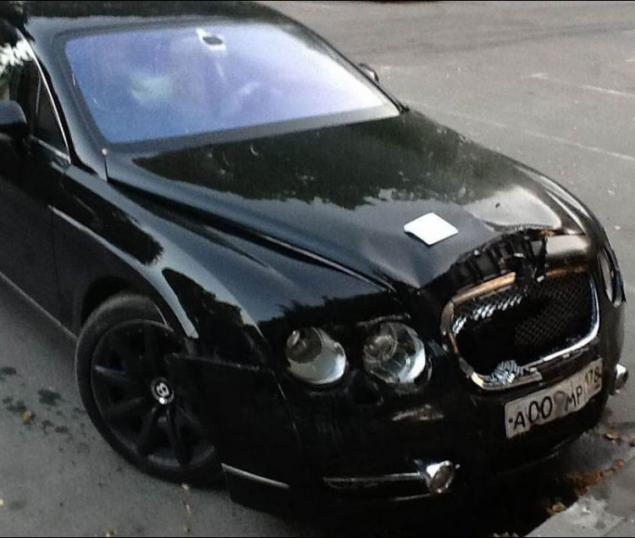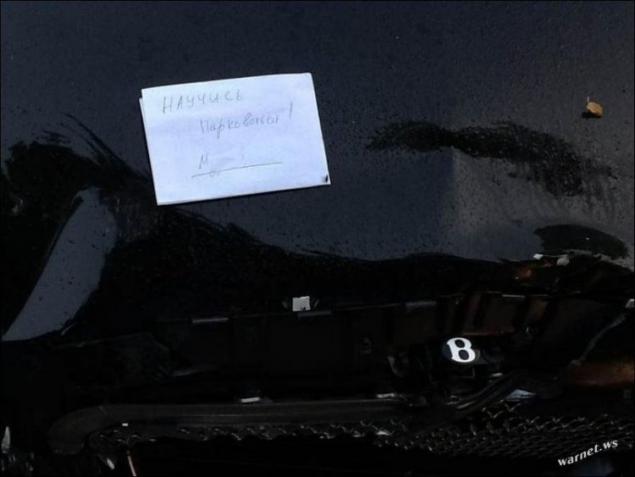 Well, now who else he did not think, let the points:
1. Pay attention to potekshy radiator.
2. Pay attention to the dent in the door.
3. Pay attention to the broken windshield
4. Note the indentation license plate together with the bumper.
And so on ...
Fragments from grille is not present in the pictures. Damage to the upper part of the bonnet by the impact were sledoobrazuyuschey force directed from front to back.
Such damage is most characteristic of an accident, or when the damaged and / m moving in a straight direction, or other A / m travel in reverse.
Next technical fluid in the front right wheel and along the left side of the a / m quite bumps on the idea that a / m moved until all of it flowed.
I thought, or on the windshield left traces, very similar to the following header from inside?
Well, visualize it this way: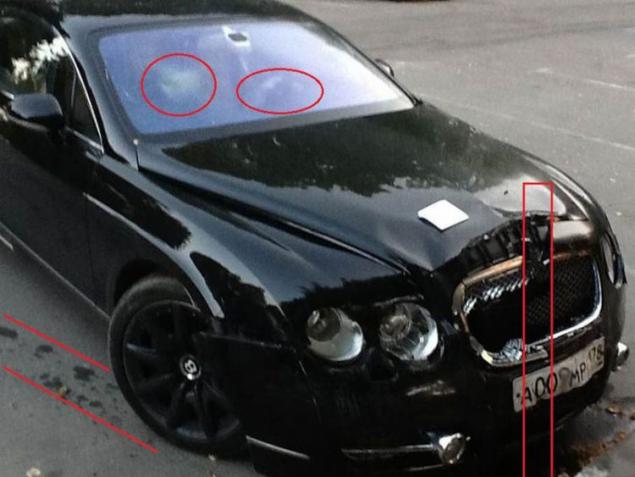 1. Windshield - header from inside?
2. Steering wheel - airbag has been deployed?
3. Oil the trail left by the front right wheel (probably parked car being rolled back and forth)?
4. Fragments were carefully collected janitor?
5. The bumper and hood - that this was an obstacle, or hit the rail pile?
And yet - illegal parking. The car certainly stands on the dividing line for parking, but who knows how to stand up to this car around. Maybe it was something like this: