That's "full speed" is preparing for the Olympics in Sochi Mountain Cluster)))
Paul week in the Olympic village being built peep rain and usually tranquil mountain river Mzymta decided to show his temper.
Workers' scratched turnip "in thought, how it happened and what to do now.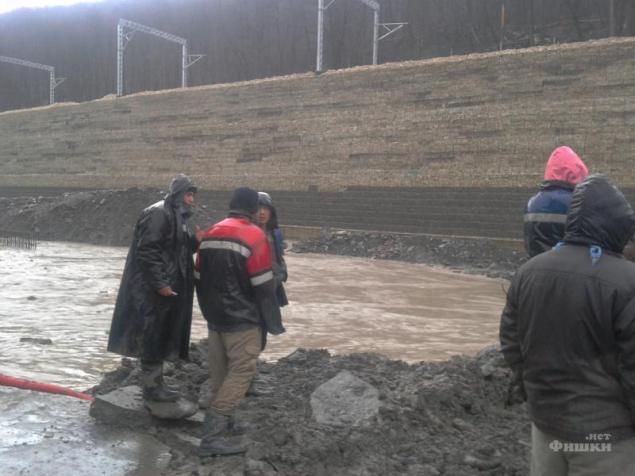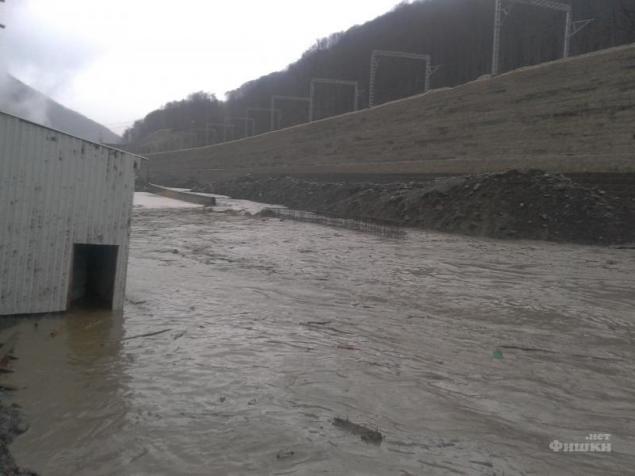 Along the mountain river Mzymta build the entire Olympic Village. Before putting the river retaining wall of the monolith height of 6 meters. Digging a ditch, poured wall. It looks like the river over its plans to strengthen its shores.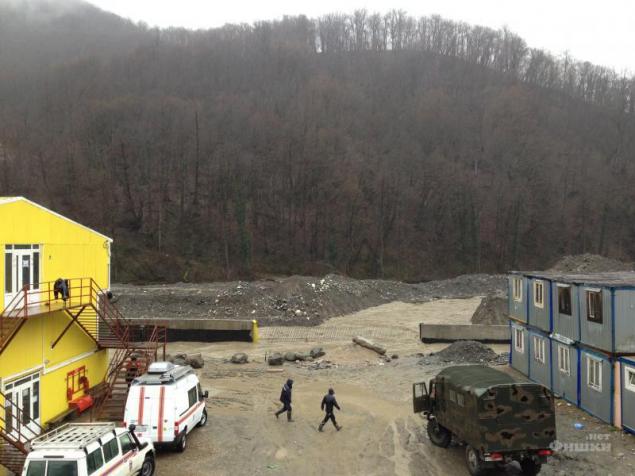 And so it looks like "the struggle with the elements." And it was just the rain. Even snow does not melt even in the mountains.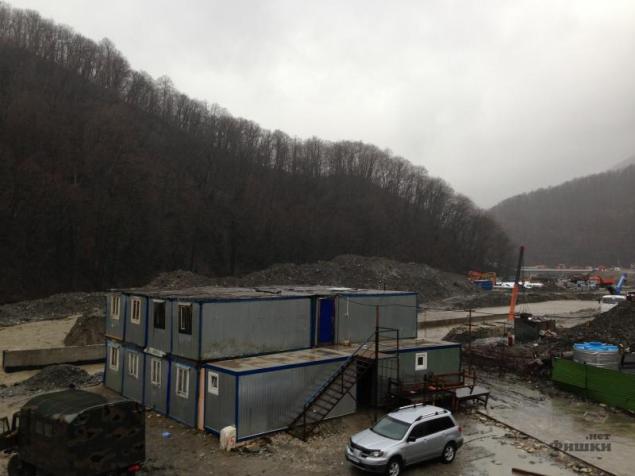 In this photograph you in all its glory can see sticking out of the pit of the crane boom. The depth of the ditch about 6 meters. Somewhere out there a couple of drowned excavators. They were not lucky that they are lower)))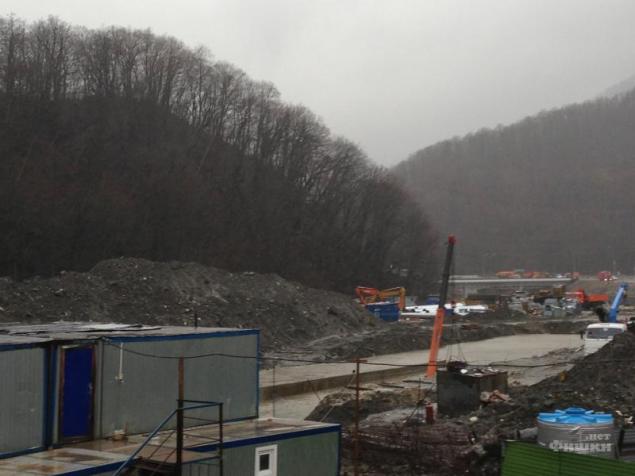 Let's look a little closer))) Lepota !!!
Video looks at how to build roads Russia)))
Source: Personal presence