Cutting ships - the company is very environmentally harmful, and it decided to only three countries in the world: Turkey, India and Bangladesh. The developed world send their ships to die in the developing world, all the logic, of course. When the life of a ship coming to an end (and it is usually 25-30 years), they fit in to one of the ship-cutting port where the ship is stripped down to the last nut and bolt.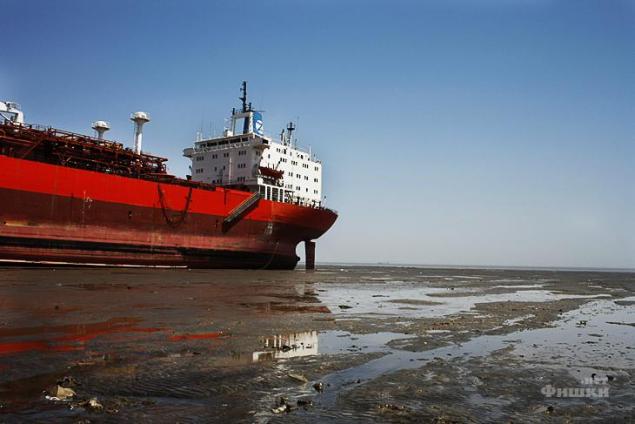 Original
The spectacle steamship Outdoors crematoriums very oppressive. The once handsome huge cruise ships, mighty wagons, tankers, bulk carriers and container ships are now sadly moored at the waterfront and slowly rusting, waiting their turn at a breaker. Flags lowered sheathing is dotted with clams, some parts pokorezheny and water poured oil and butter.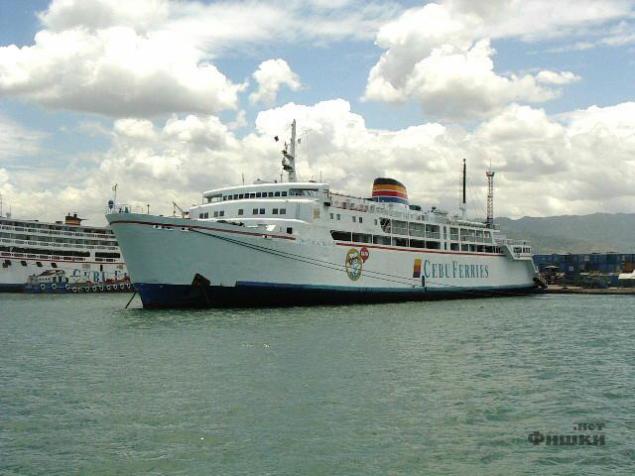 Alang is located in the north of the western Indian state of Gujarat, 50 km from the city Bavnagar. In Alang very comfortable natural system of the tides that take place twice a month and is easily predicted. At high tide the boats pulled to the shore, and at low tide the water recedes at 16-18 meters, and the ship is practically on the ground. The water around him is unbearable sour stink. They assembled almost the entire periodic table and various carcinogens. To get to the ship, a worker removes the lower part of their robes and bare feet, waist deep in the stinking mire walks to the drawn down from the ship rope ladder.
From naguglennogo this ship we found out that it was the passenger liner and another in 2009, feel good, although it was planned to be replaced. The site cebuferries.com schedule Our Lady Of The Rule is empty, the ship took in his last voyage and slowly die in Alang. Here's how it looked handsome while on the go.
Graveyard of ships. It is very sad, anxious and uneasy. Ships at Alang people - too sad, too, doomed.
Along the coast are scattered pieces of asbestos and other rubbish. Inhalation of asbestos dust first signs of the disease appear in 5-10 years, so you can imagine the state of health of the people working there. On nature protection measures, and no one thinks to think.