Kovalev Ivan Vasilyevich '83. He is working pensioner, who looked about 60. He lives in Magadan. They put him under Stalin, he came under Khrushchev. His story is not much different from a million other victims of repression in those years. However, it is one of the rare cases when a former prisoner can be so easy to take and go into the walls of the prison in which he was sitting, and more talk about those times.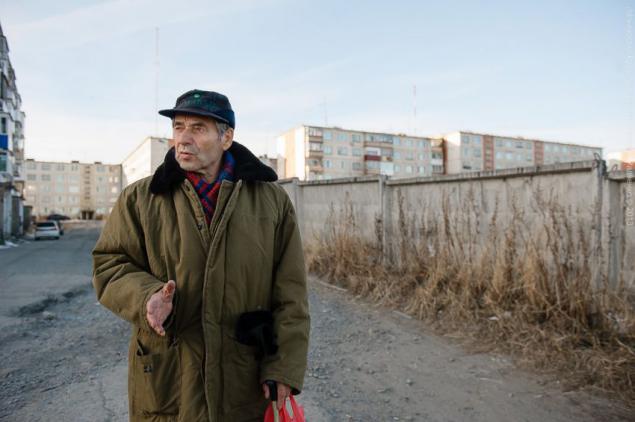 Lived village near Odessa gave "a quarter in the teeth" for "subversive and terrorist activity" - found in the courtyard of an old sword, which the VA Ruban cabbage. In twenty years, began his ordeal.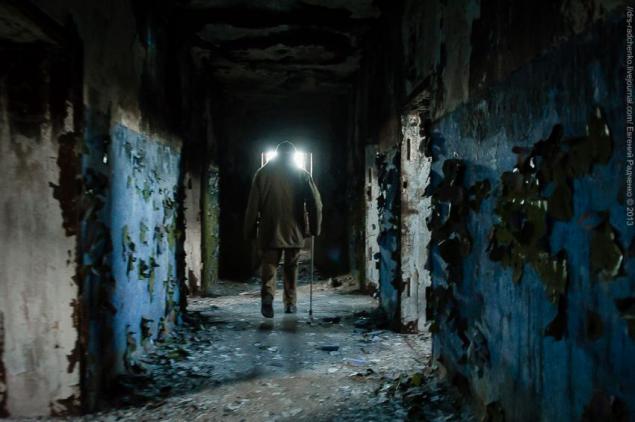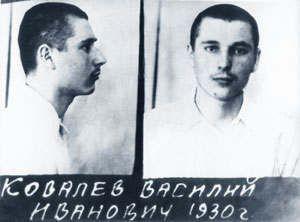 Former PSV area Zura №4 famous Magadan transit cell.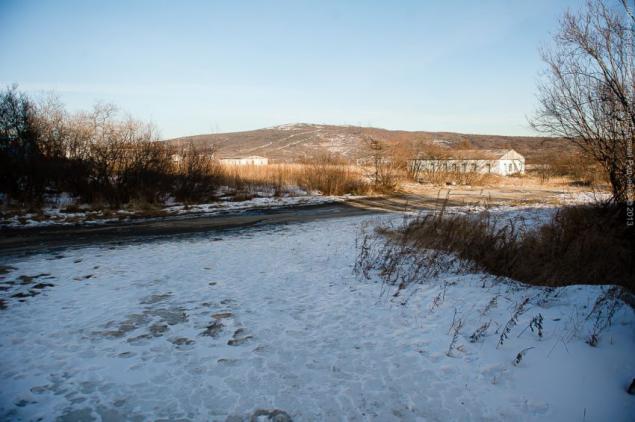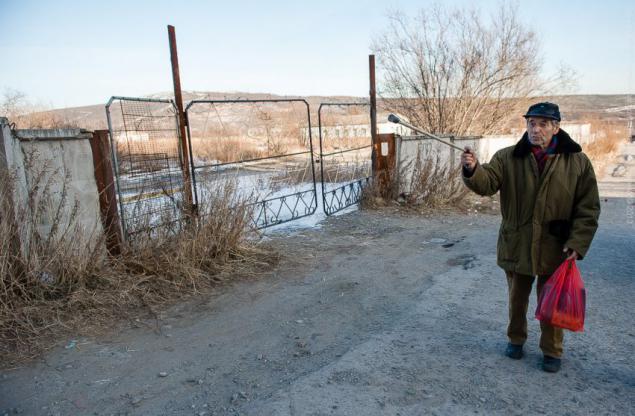 This area is preserved thanks to the fact that it transferred part of the rocket, and now the Office of Internal Affairs.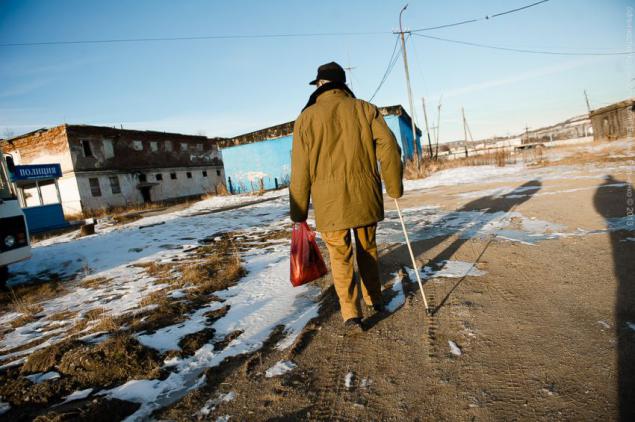 Housing prison was used as a military armory. Thick walls, bars on the windows, better than you can imagine.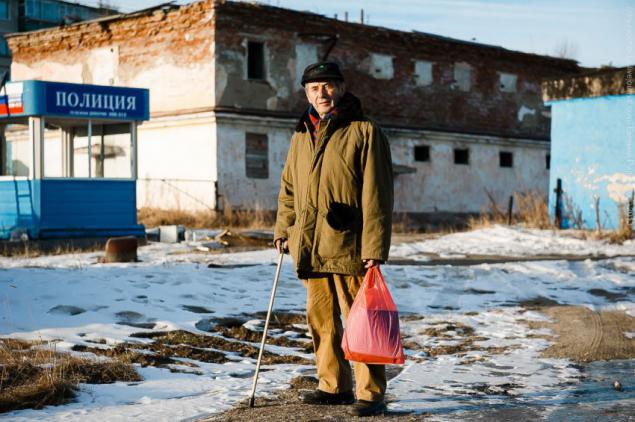 Run decided back in Vanino, on shipment, then we're out of luck. He was ready to tunnel 40 meters long, but someone "snitched". We were so exasperated that they were willing to die, but would have broken anyone. Michael Hayutina the administration repulsed when he came to pick up. In his "snitched" he wrote to the UN. He hid the petitions in the bottle and popped in the latrine bucket, which then splashed into the sea. They say the Americans have found a couple of bottles. After that, we Hayutina and was transferred to Kolyma.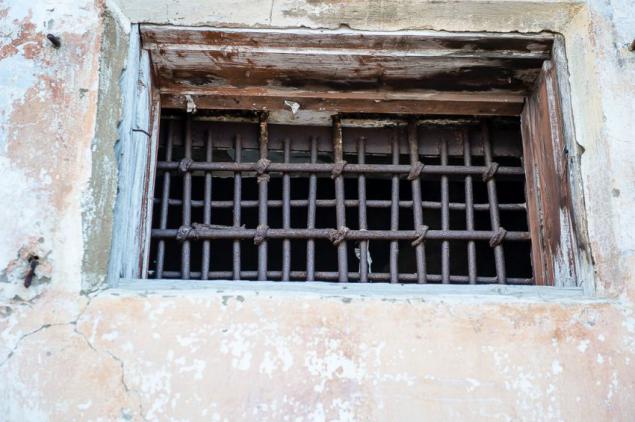 Then fate brought me to Solovyov, particularly dangerous "political." In the mine met five hundred meters under the ground, with its four guards-convict. He says we are preparing an escape across the area. This two thousand people. The plan is as follows: three were to remain unnoticed in the mine, spend a few weeks, until the noise subsides, and then go out and attack the garrison from the side, where not expected. Then would give weapons to prisoners and uprising in Kolyma. April 1, 1954, we fled. Under the ground! dobreli the mine to the cache, and Gorbunov walled three: me, Solovyov and Antonov. The next day, the mine has calmed down, drill-breakers do not work - will suffice. Zeki fled rare, and it was considered a huge emergency. Then we were told that immediately received an order: to kill the detection. In my area warden I found in the attic hatch torn seal. Rises: hanging dead. At first thought it was me - we were all alike, goners black. Hanged himself for the failure of the seals added 4 years. Posthumously, can you imagine? We were looking for a long time. They brought rock masters who knew mine thoroughly. They swore that in permafrost for over a week we will not last. Security officers declared: those who find the bodies of fugitives, giving 25 thousand. Some civilian agreed to look for. Because of this, our two volnyashek beaten to death. In May, we hunchbacks "uncorked", but we have some time holed up. And then there was a man who passed Gorbunova and our whole plan. It was a disaster. All outputs of the mines closed bars. Involvement in the escape were arrested. And we were in a bind. Total underground spent five months. The darkness, constant cold. Food eaten about three months. Then we come down to the fact that the fine-planed wood is thin and soft munching chips. Soloviev in the light of a lantern of mine studied French, differential and integral calculus, he has been with the textbooks. Exit as planned earlier, it was impossible. And in June, we began to peck his move to the surface in the sand, bound with permafrost. I went to explore and recharge the batteries. Antonov could not let it short-tempered, could dunk somebody. I somehow itself ssuchivshihsya cut, but it is necessary, and he was a regular camp killer.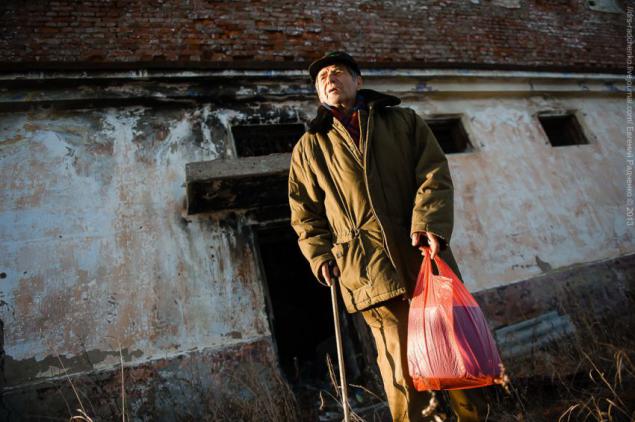 In August, we broke up, came poluoslepshie like moles. Neither of which the uprising is no question, of course. Our tip of the camp, all arrested. Let's go to the city. There we took it. First Antonov caught with Solovyov. They brought them to the KGB and accused me that they ate! On April 12, the 56th, I was taken to the Magadan area of ​​complaint to the United Nations "on the eternal servant of building communism." So I wrote! of course, could crush for that time. Sergeant Roman Netudyhatka inspector to receive complaints, did not want to take my paper. His thieves forced. They said - otherwise you will not leave alive. He tugged and security far, what remains ?! On the next day for me came from the Office of the Northeast forced labor camp: "Who taught you?". She was beaten for a long time. I was angry, shouted: "You can kill me, but my hatred does not take away!" - Do you want to die? we'll rot!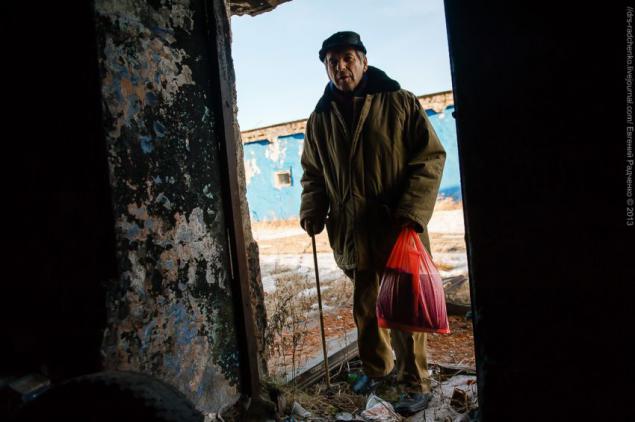 They brought me to the SAM - zone of intensive regime. The reception was beaten "BYTOVIK" because when it sheared, he asked not to touch his beard. Kicked in the stomach with their boots, jumped on him, throwing with force to the floor. Then I was the senior sergeant says, "and you give a special barber!" They all went out. I heard a dog barking. Well, I think n ... C. I remember well the shepherd. Healthy as a calf weighs more than I do. It is in jail before allowed on the suppression of the riots, and SAM was transferred because she could crush people to death. She jumped at once. And my toes and heels were shod with metal plates to the shoes do not wear out.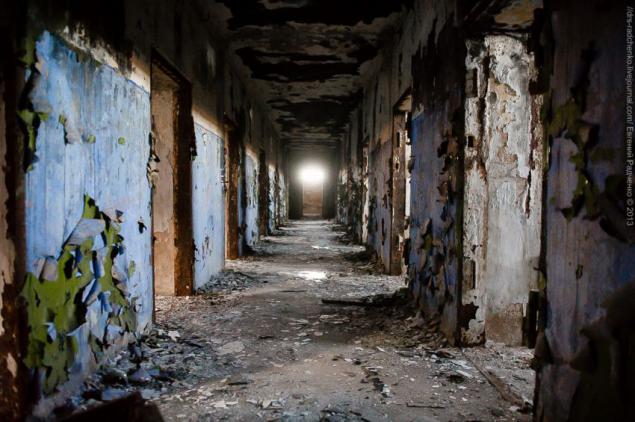 And I hit so well that she fell. I did not give her up, jumped and sank his teeth into the throat. Under his teeth something snapped, she calmed down and pulled. I tore it until soup is not flowed Waiting. Nobody here. And behind the wall - cabinet chief Zura Rakowski. I think - come around there and it peregryzu artery, I saw the thieves do. Then I open the camera and raise a riot require the city prosecutor. But then came the officers saw the dog and I come from. She was beaten, thrown against the wall. I could not walk, but I somehow managed to crawl to the chief, and began to shout that I was not killed. Rakowski shouts: "Take this dissent" and then his deputy swung my neck cuffs.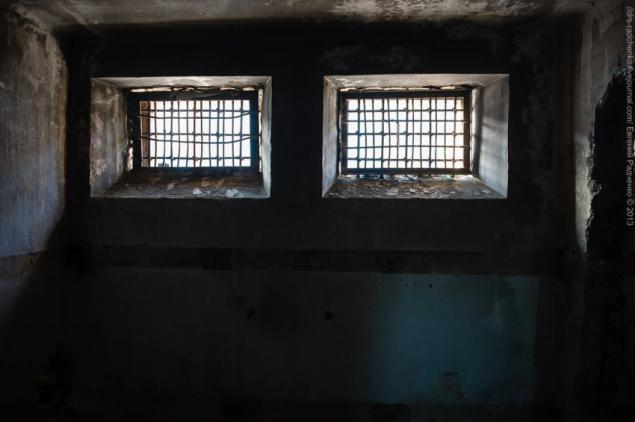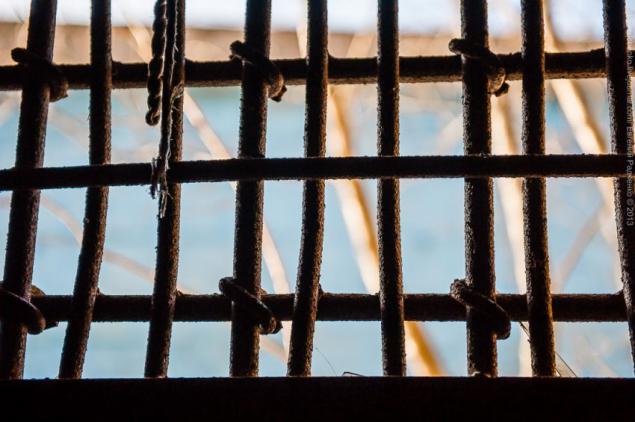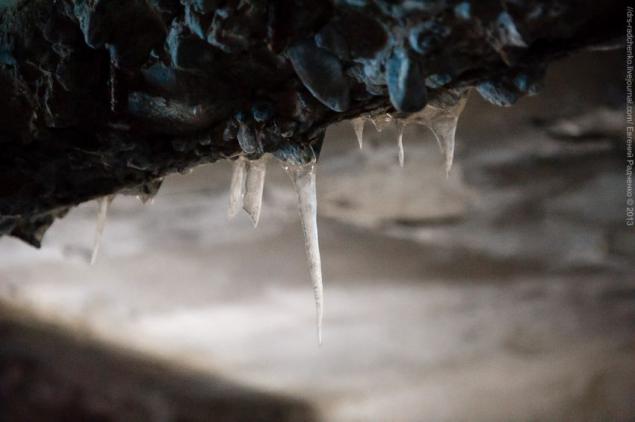 I fell down and woke up only after a week on the concrete floor. It was unheated basement bombers, from which no one is left alive. Like today icicles hanging from the ceiling. I was lucky, but I sat there in the fall, winter and spring. My neighbor could not stand the torture and cold sharpened spoon and cut his stomach and the blood on the wall wrote: "Workers of all countries, unite!" He shoved back the intestine, and stitched up a week later thrown back. Not long he lived, of course ... every Thursday was san.den and he was taken.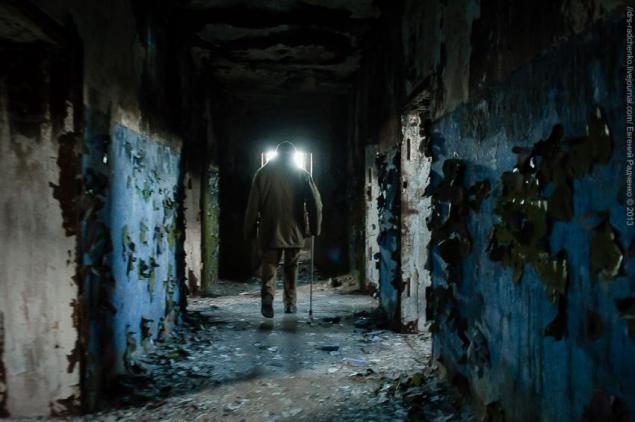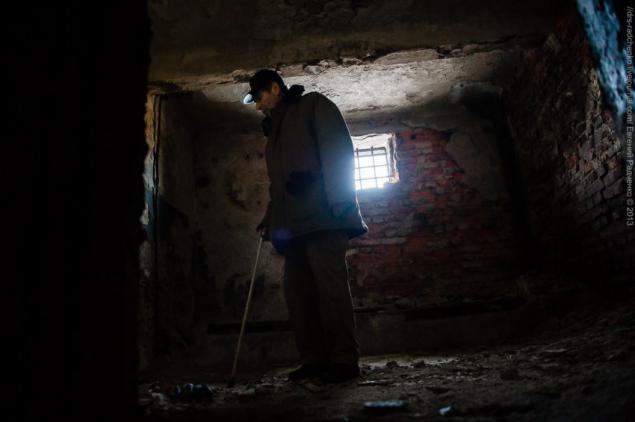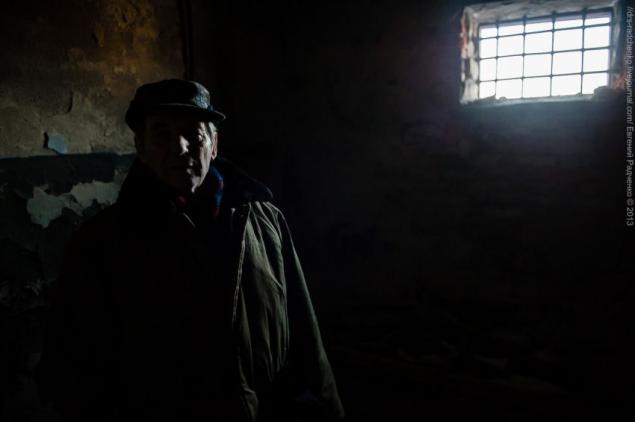 In these niches lights dim light closing.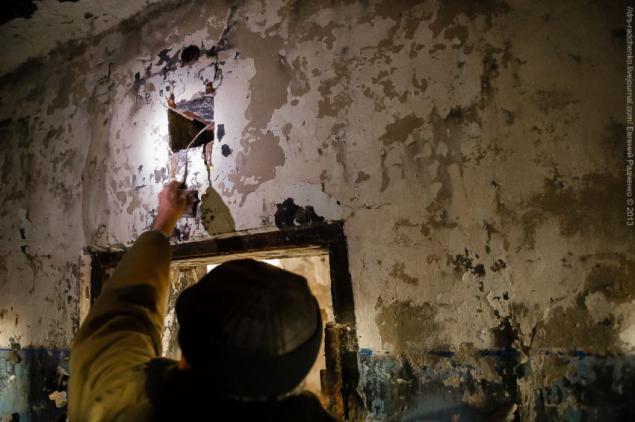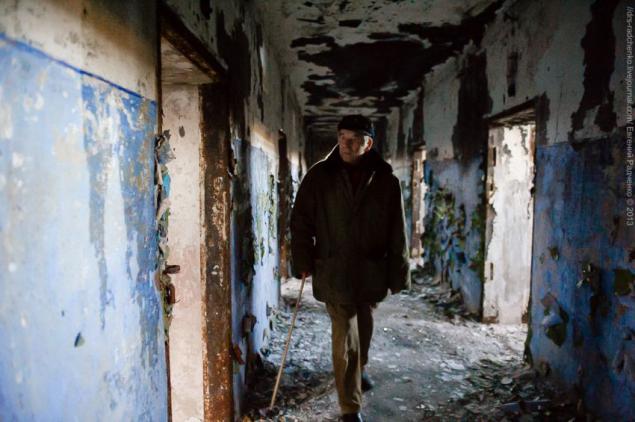 This office which beat Vassily Ivanovich.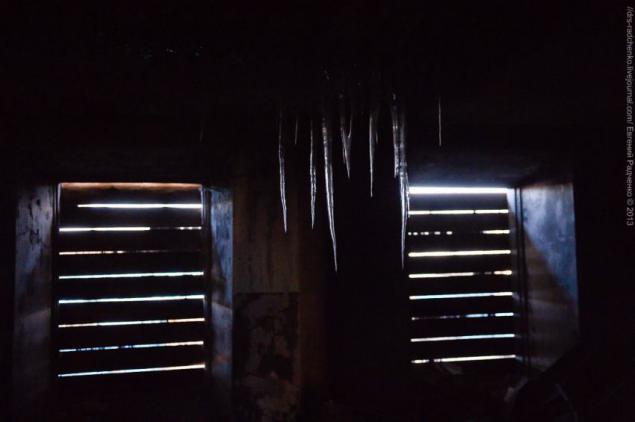 It indicates the thickness of the inner walls.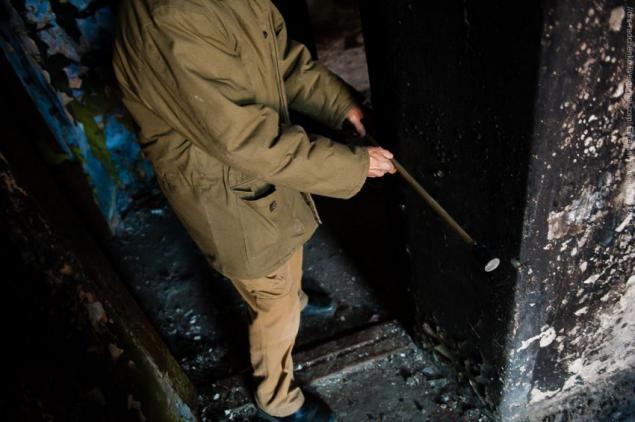 The same basement. The stood two feet of water.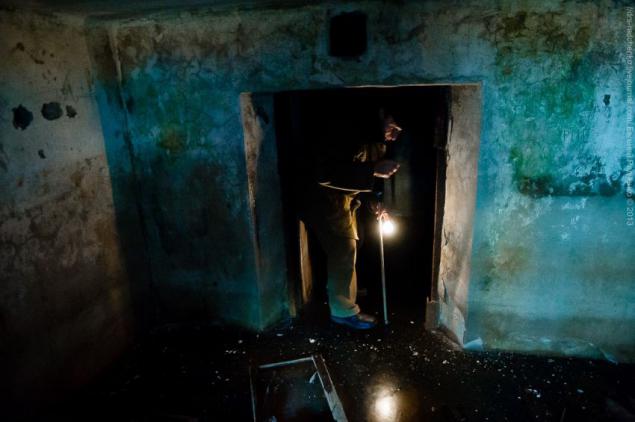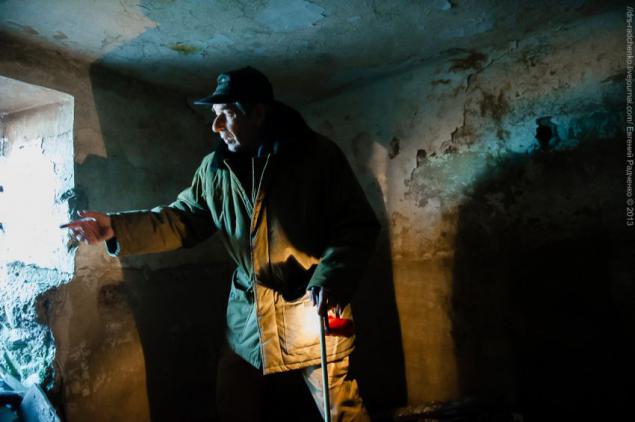 Death Row in the basement.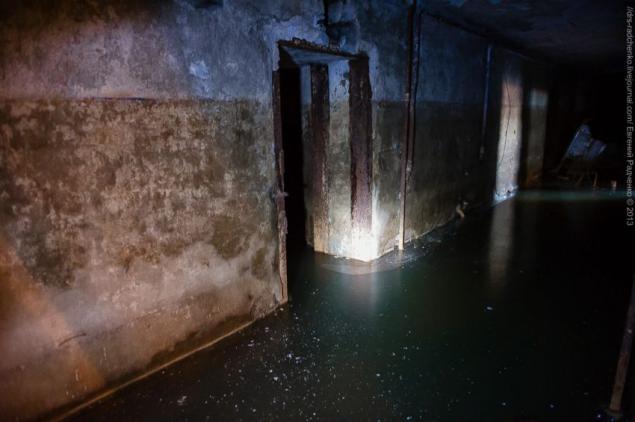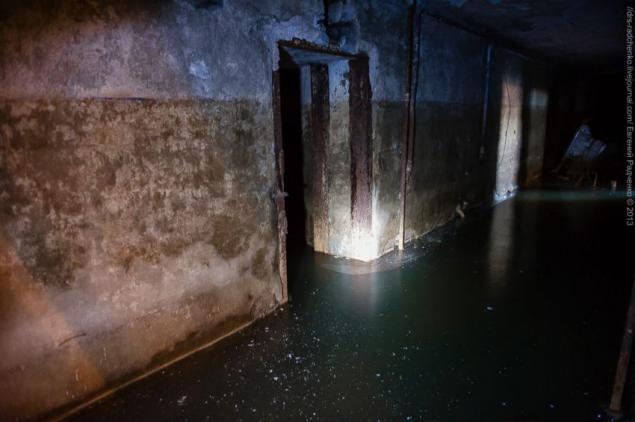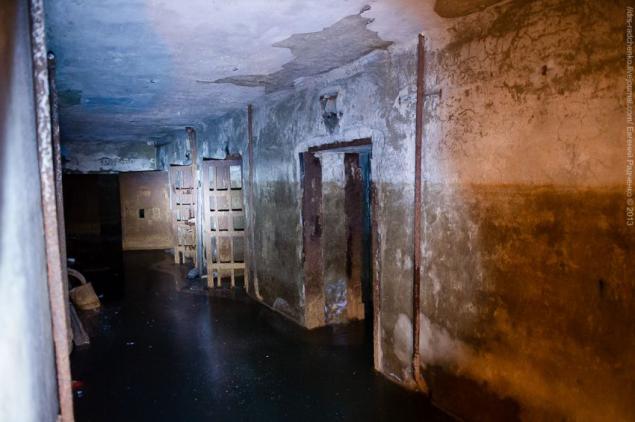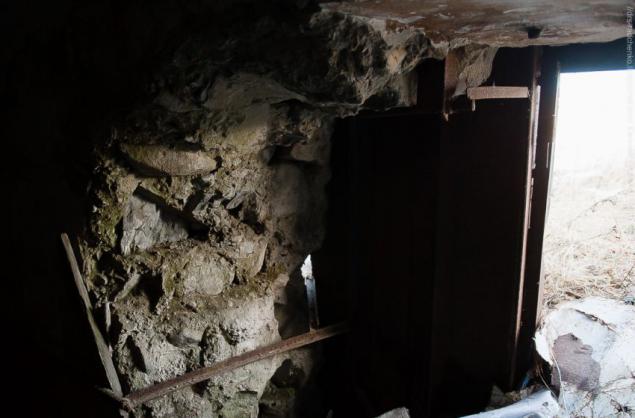 He says that in the spring flooded basement and water rose so much here on.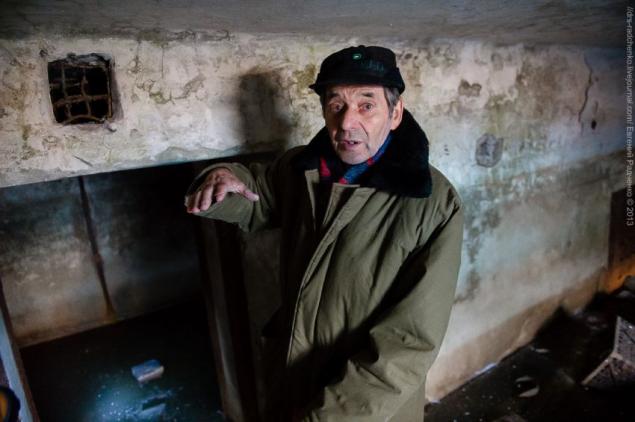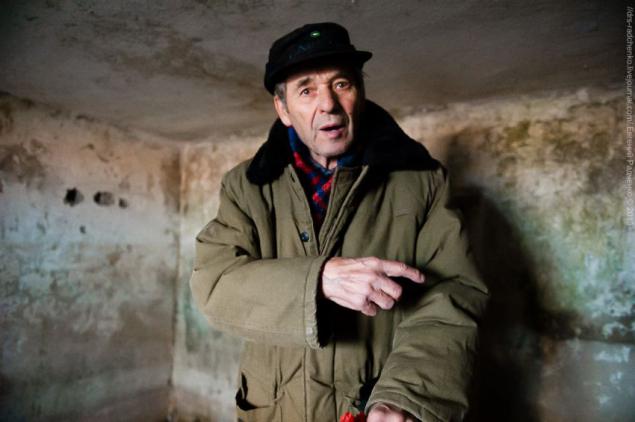 And the boss, Rakowski, by the way, is still alive. There's his house, you see? but you can not open. I'm his kid, once pressed. He shouts: "I was ordered to kill you!»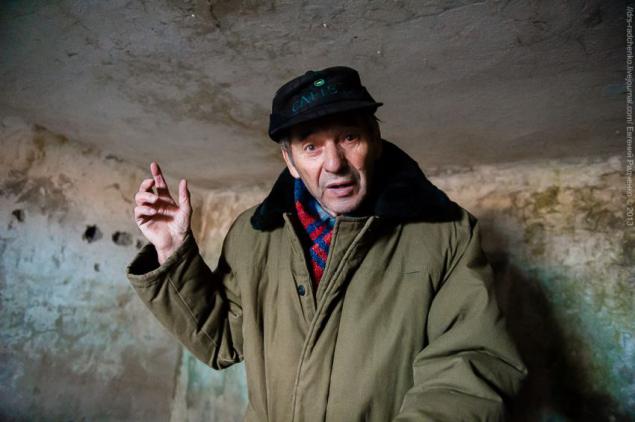 The second floor was completed later in the 40m. When he earned a brick factory.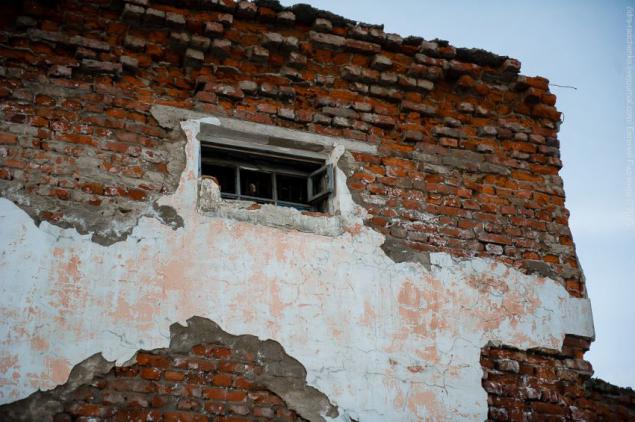 Walls cameras broke into a warehouse.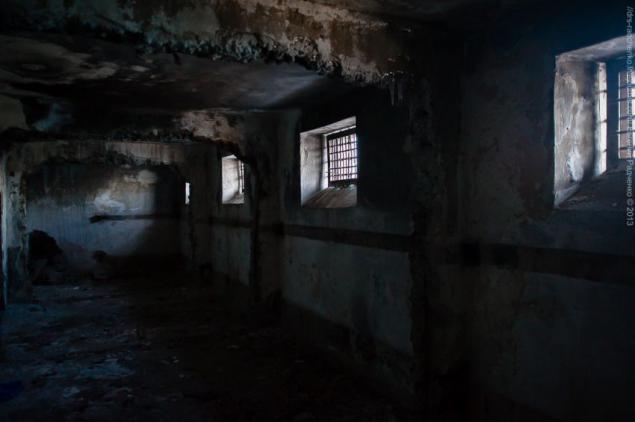 Solid bunks in two tiers. On the walls there were traces.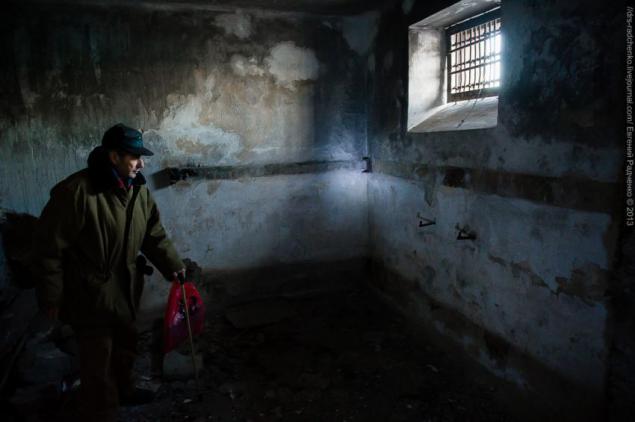 "This area OLPa №1 for criminal offenses are now people live here.".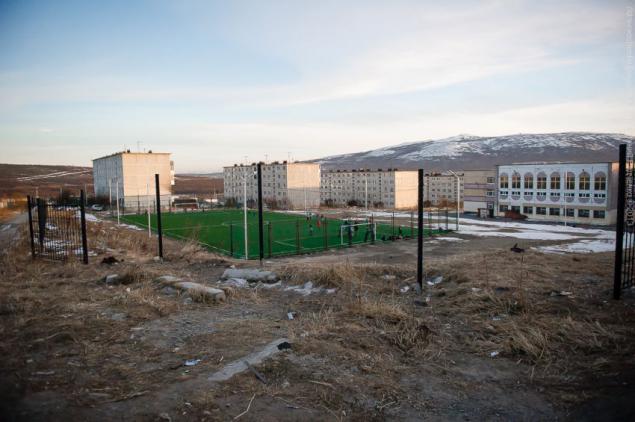 "From the camp were taken to work at the excavation vooon the house ...»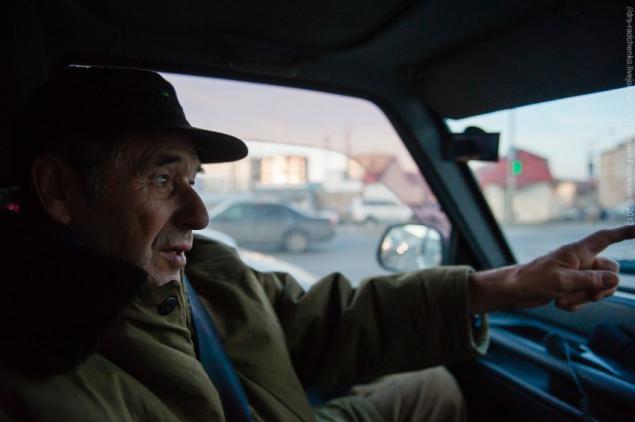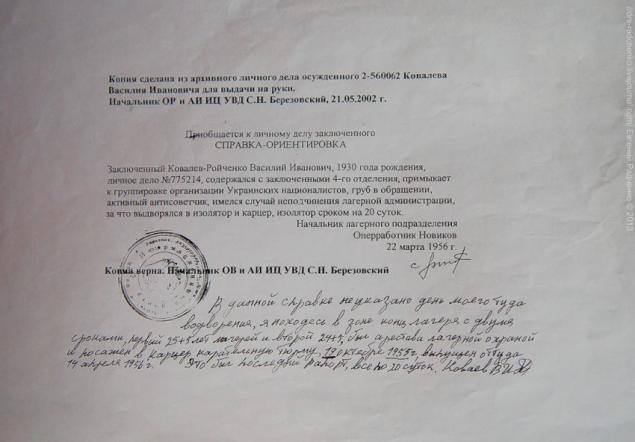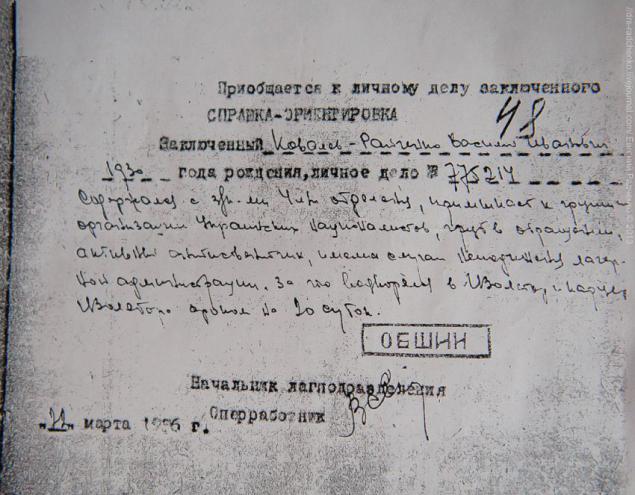 Vasily has never been broken in spirit. Camp life, cruelty and torture very much taught him to survive while remaining human. Works helps children ride home to holiday guests from all over the country. After the operation, he promised to meet again and talk about the past.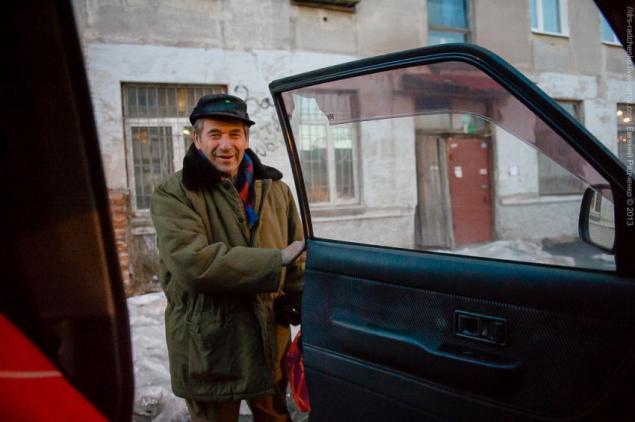 Source: drs-radchenko.livejournal.com