I wonder how was your Monday? Our, in the exhausting labor. At that time, as Europe and South America continued its carnival festivities. That's just not the Old World can not afford to walk.
Giant boulders of ice on the bank of the Danube in Belgrade, Serbia.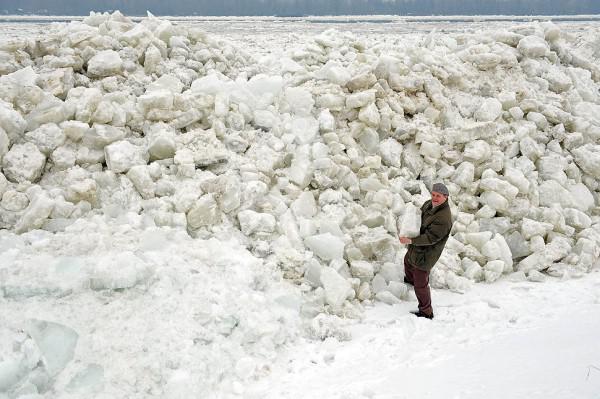 Frosty morning, the runners and the first rays of sun on the waterfront in Hamburg, Germany.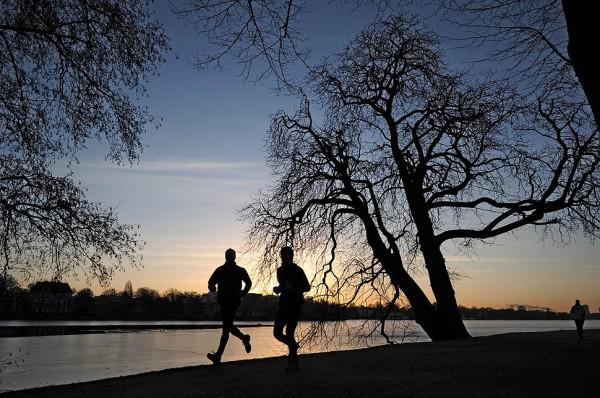 The boy and his father are waiting for the issuance of free warm clothing in Kabul, Afghanistan.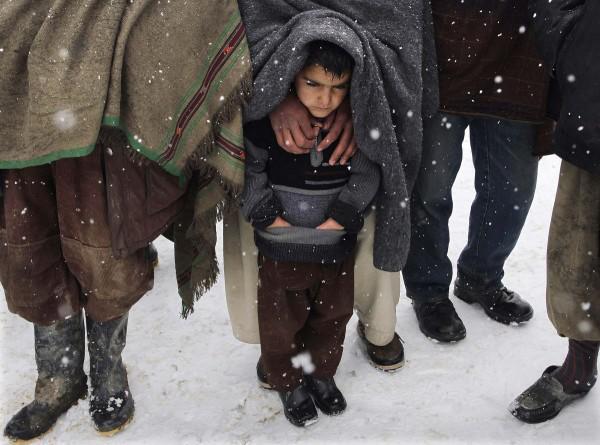 Seller umbrellas waiting for customers on a street in Karachi, Pakistan.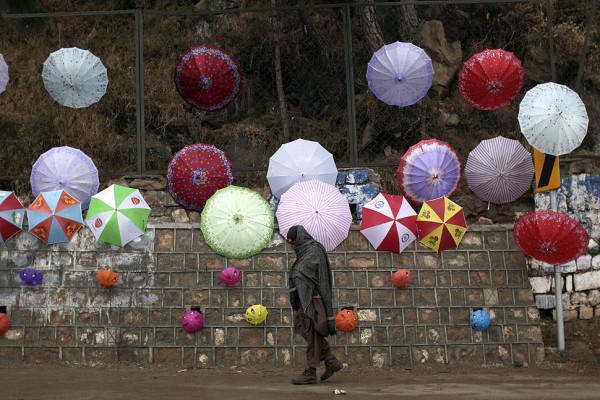 As for the Hindu believer feet statue of Lord Rama in the temple of Shiva, New Delhi, during the celebration of the festival Shivratri, India.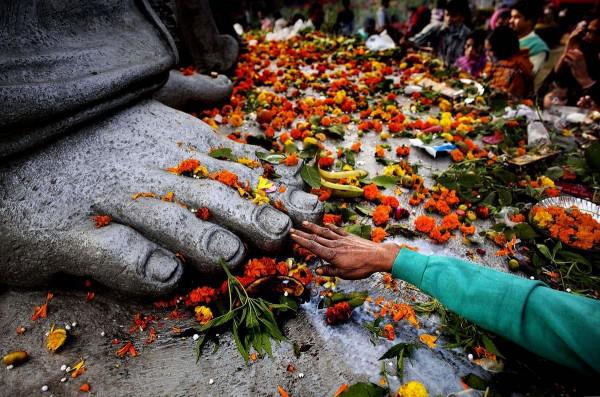 In Allahabad believer dressed as a demon during the celebration of the festival.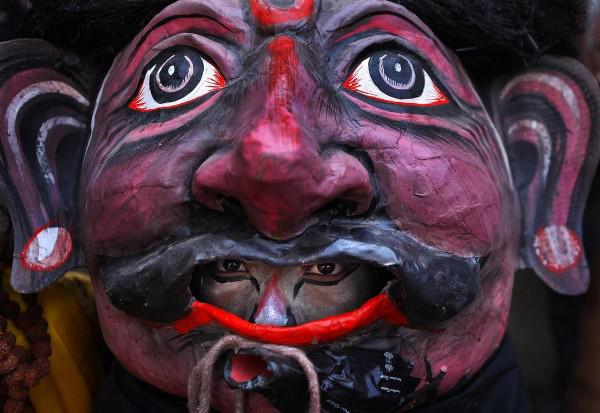 In Nepal, the festival is called Mahashivratri and its many smoke marijuana. For example, as the monk in Kathmandu.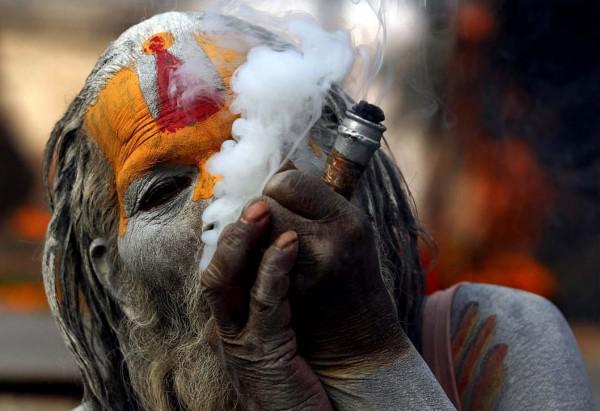 Meanwhile, in the capital, officially celebrated the army.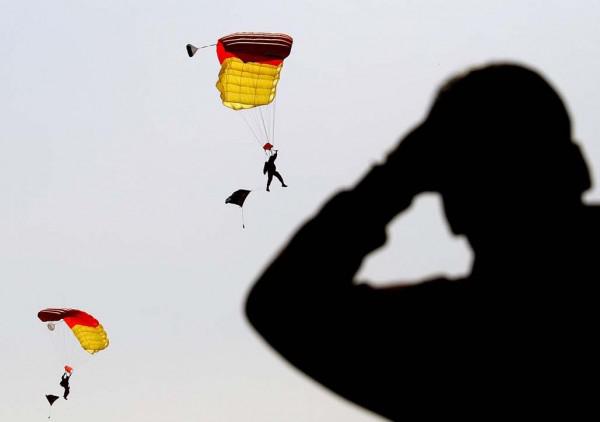 Police destroy opium poppies in the foothill areas of Myanmar.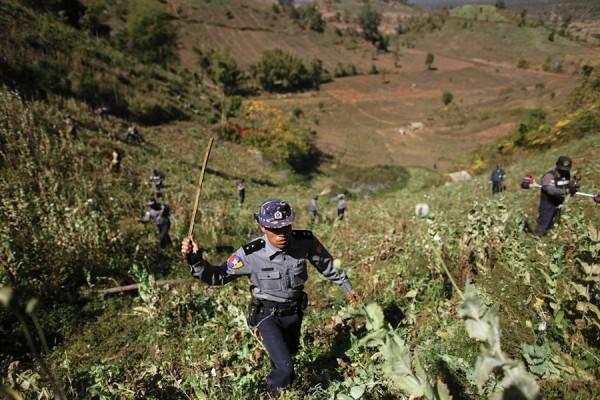 Shoe shiner on the streets of Athens, is trying to keep warm, Greece is still shackled by frost.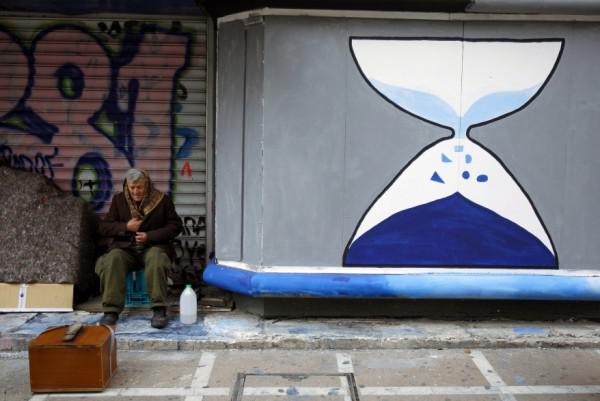 Seller is with a rifle in his own thrift shop, Athens, Greece.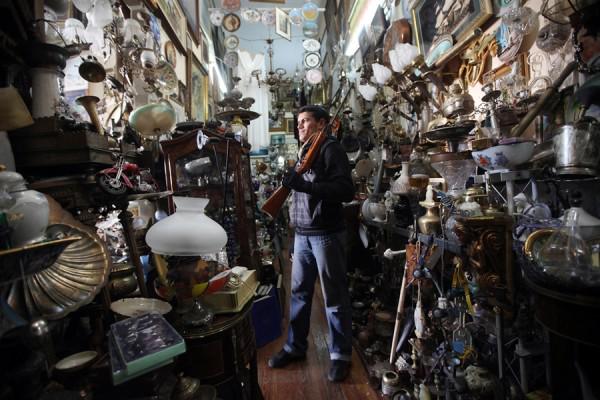 Thousands of origami cranes on the territory of the nuclear power plant in Fukushima from people who have expressed support for the victims of the tsunami last year, Japan.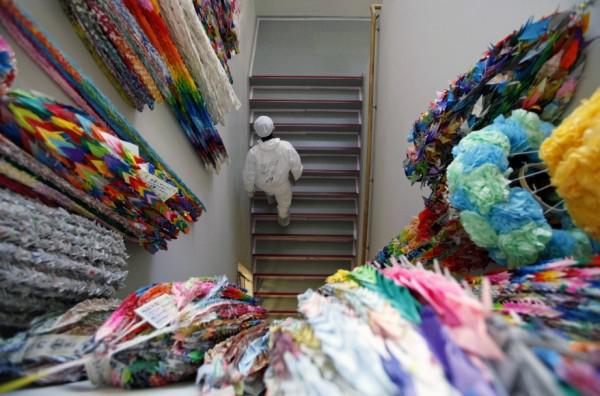 Shadow Revolution person is not completely covered the image (still image only) Yemeni President at a campaign rally in Sanaa.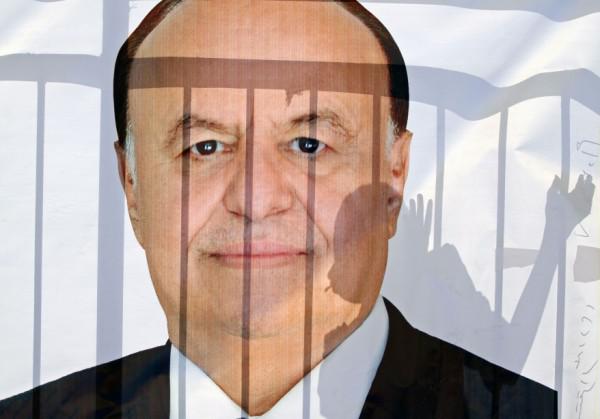 French astronaut Thomas Pesce preparing to dive in a spacesuit during a training exercise in Star City, near Moscow, Russia.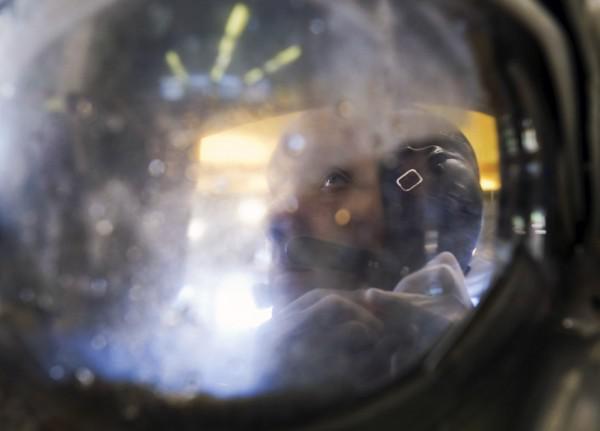 The skier is riding in the early morning in Lech, Austria.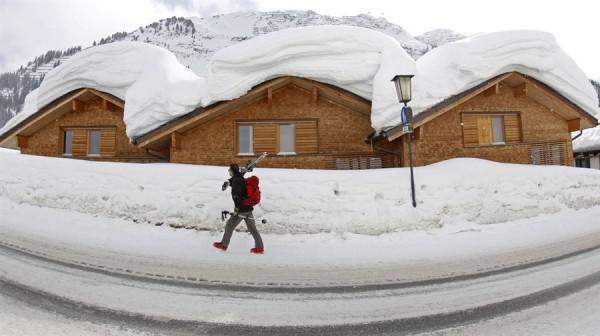 Baseball Mariano Rivera of the «New York Yankees» signs autographs before the start of spring training for the start of the season, Tampa, Florida, USA.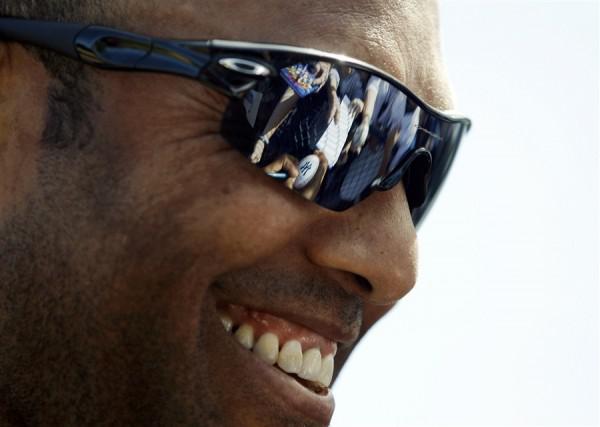 Javier Ramirez Abeha celebrates his victory in the third stage velomnogodnevki "Vuelta", Spain.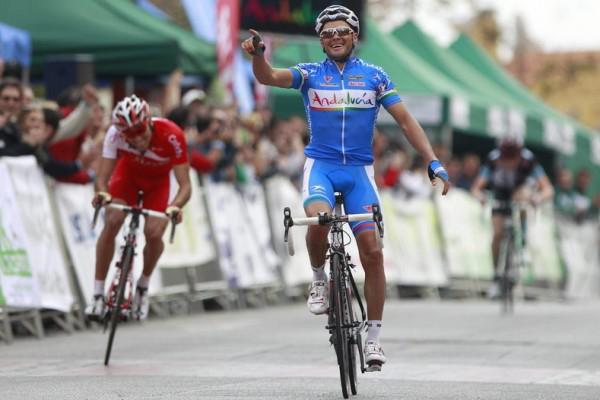 Funny figure of Nicolas Sarkozy and Angela Merkel during a parade during Carnival Dusseldorf, Germany. Here the services of a private detective or a police investigation, no one will spend. Democracy, it is the kind of democracy ...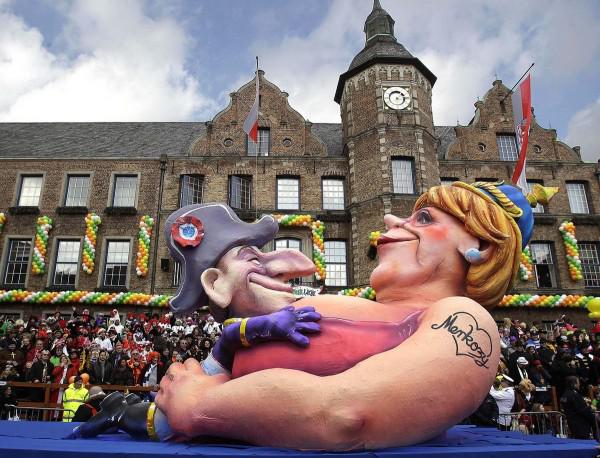 In general, the German chancellor was one of the most popular topics of the parade.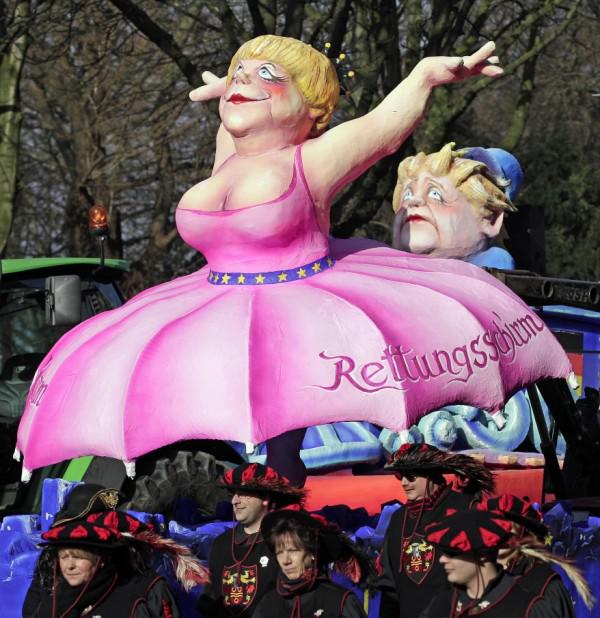 Member of the carnival in Mainz named Ben, Germany.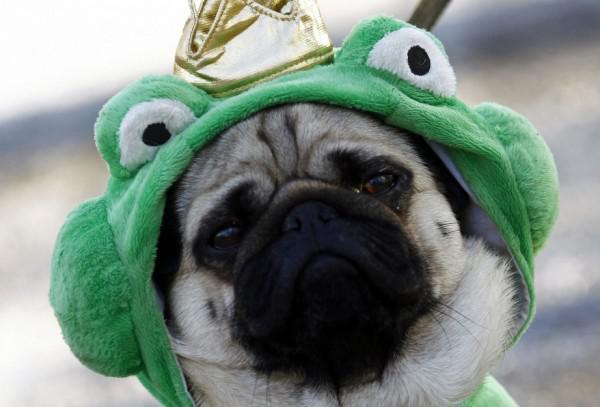 Representatives of the samba schools «Porto da Pedra» parade through the Sambadrome during carnival in Rio de Janeiro, Brazil.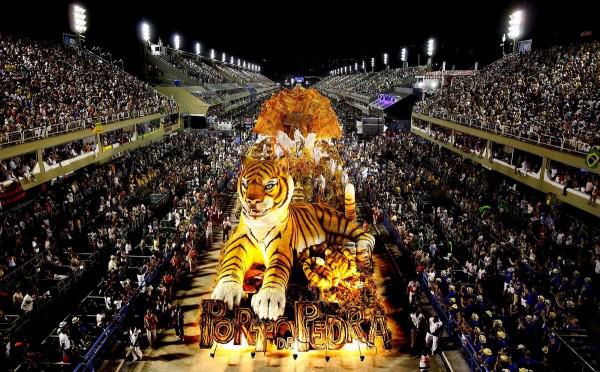 Models come with umbrellas in the last minutes of the show «Burberry Prorsum» Fashion Week in London, England.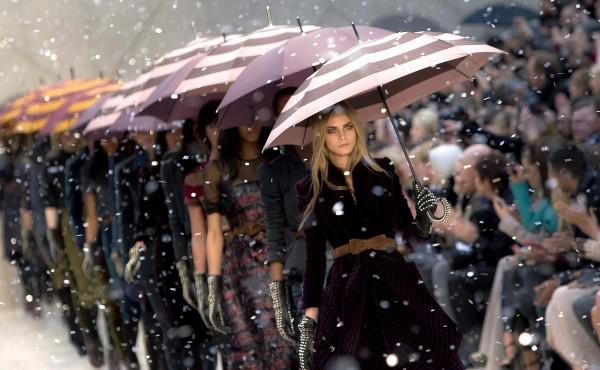 Danny DeVito at the premiere of the animated film "Lorax" hugs cartoon character from Hollywood, California, USA.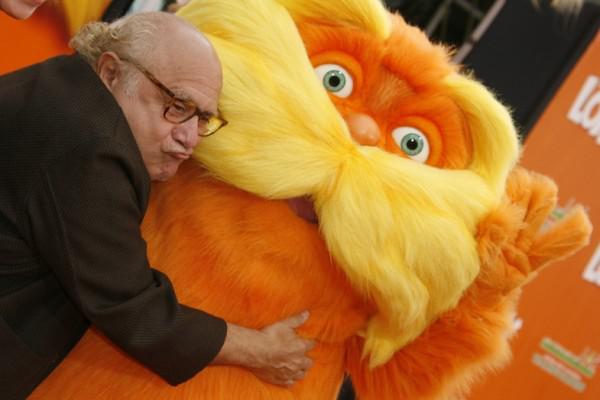 Photo: AFP, AP, Getty Images, Reuters