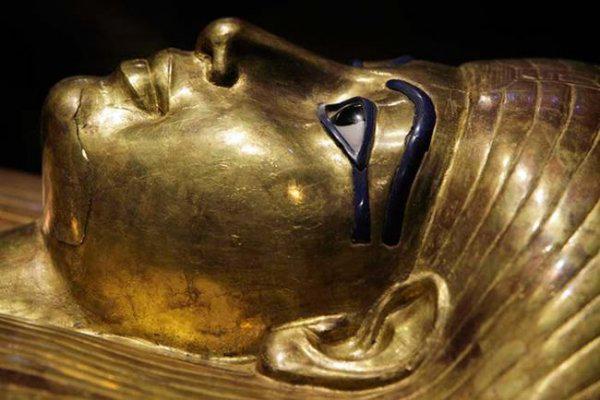 The true face of Tutankhamun saw unit - only those scientists who have worked with the mummy. Today, it also showed us!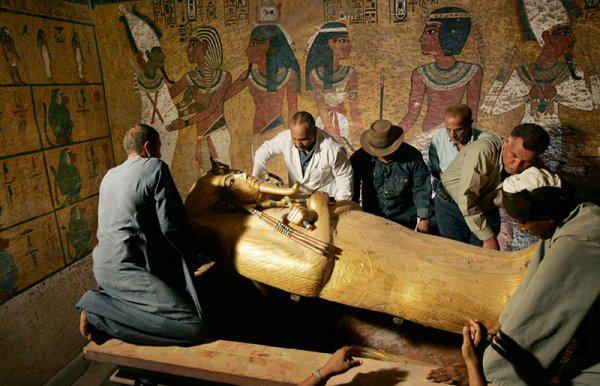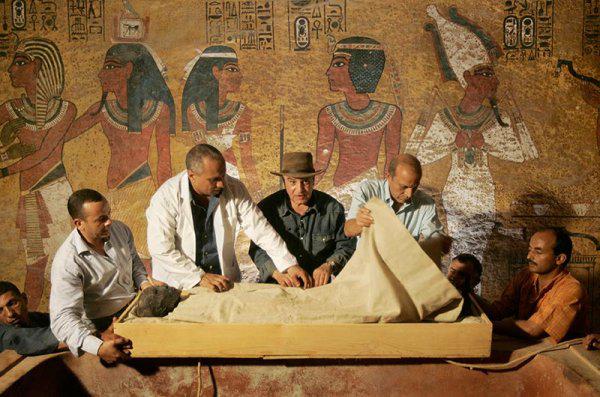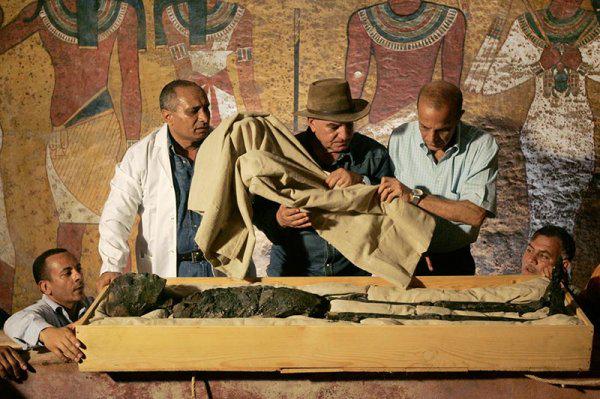 The remains of the ancient Egyptian Pharaoh placed in a transparent container with a climate control system, can now be seen in his tomb in the Valley of the Kings (Luxor).
Man in the Hat - Dr. Zahi Hawass, the Egyptian archaeologist and historian of ancient Egypt, the Secretary General of the Supreme Council of Antiquities.
Source