Anastasia Prikhodko (Ukr. Anastasiya Prikhodko Kostyantinіvna; b. April 21, 1987 (19,870,421) in Kiev, Ukrainian SSR) - Ukrainian pop singer. The fame acquired after winning the First Channel show "American Idol 7", then signed a contract with producer Konstantin Meladze.
Will represent Russia at the musical contest "Eurovision-2009" with the Ukrainian song "Mamo».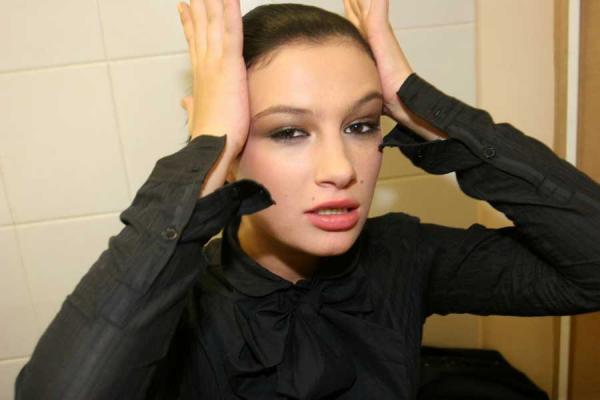 Biography
At the age of fifteen Anastasia Prikhodko he tried to pass a part of the pop group "VIA Gra", but not successfully.
She graduated from the Kiev School Glier class "popular vocal" and Kyiv National University of Culture and Arts. She has participated in a number of local festivals, including the won third place at one of the festivals in Bulgaria.
In 2009, he participated in the selection for the song contest "Eurovision" from Ukraine, but due to multiple violations of the rules was disqualified. Once a member of the jury of the national selection of the representative of Russia proposed to her song, Prikhodko became one of the Russian participants of the final selection. Her principal desire was performing the song in the Ukrainian language:
I'm sure if you are representing your country, and then to sing in their native language. Russian organizing committee accepted my principal condition on the performance of the song "Mamo" in the final qualifying round of the Russian in the Ukrainian language.
Won the majority of votes - 25% in the national telephone and SMS voting and get six votes against five of the jury, he won the right to represent Russia at "Eurovision".