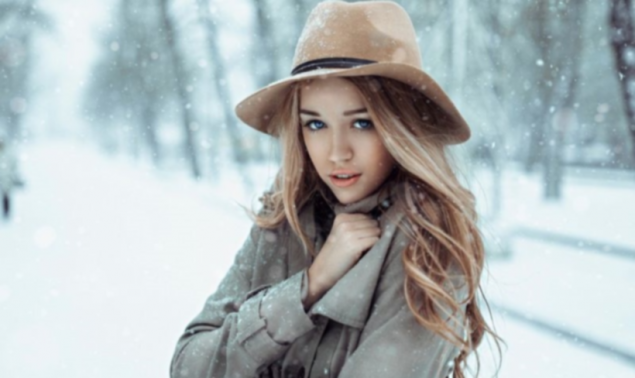 The need for warm, practical and light clothing is due to the climatic conditions of Ukraine, their diversity in the regions with the possibility of severe frosts, heavy rainfall, strong winds. In addition, a self-respecting person tends to demonstrate an understanding of style, the latest fashion requirements, to emphasize their status through, in particular, clothing. This is the outerwear wholesale offered to its customers by the 7 ALLMARKET online store.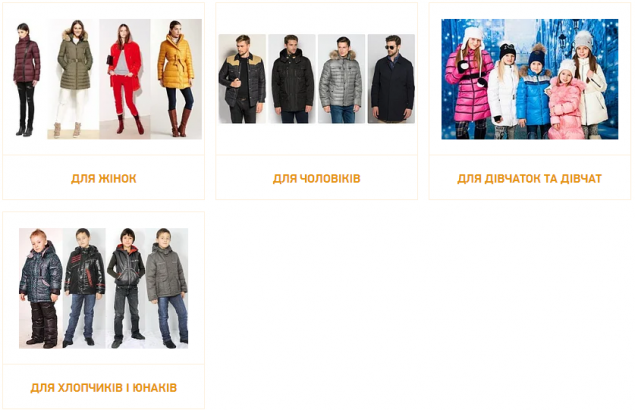 Huge choice
The collection of the online store impresses with its wide range, thanks to which it is quite easy for a man or a woman, a teenager or a small child to choose:
men's jacket or sheepskin coat, down jacket or vest;
women's coat, fur coat or vest;
stylish coat for autumn and spring weather;
down jackets, coats and raincoats for little fashionistas;
down jackets and quilted jackets for teenagers;
overalls "three" or "two" for the winter and off-season.
The choice of the necessary clothes is facilitated by a detailed description, which accompanies each product. It allows you to focus, in particular, on the size and cost, the material of a particular garment, the presence or absence of it in stock. Additional information on the chosen outfit can be obtained from qualified consultants or by studying the section with customer reviews.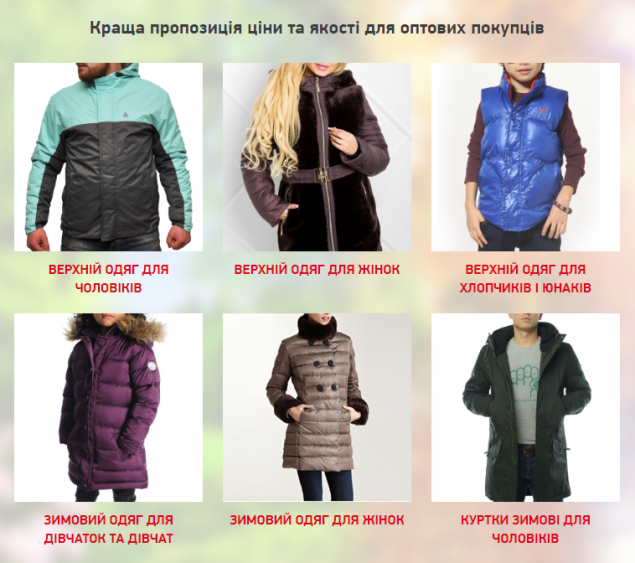 Algorithm for choosing outerwear
The website of the 7 ALLMARKET online store provides practical and sound advice on choosing outerwear. So, first of all, it is recommended to focus on the climatic conditions of your region. Ukraine is a big country, in some of its regions, even in the middle of winter it is enough to wear a light coat or down jacket, in others you can't do without parkas, a warm fur coat or a sheepskin coat.
7 ALLMARKET advises men, women or children to be guided when choosing clothes for winter, late autumn, early spring:
the quality of the material of the dress;
availability and quality of insulation;
size;
complete set, presence of a hood, cuffs and other elements of sealing of clothes;
the presence of locking mechanisms (lock, belt, buttons, etc.);
design and color.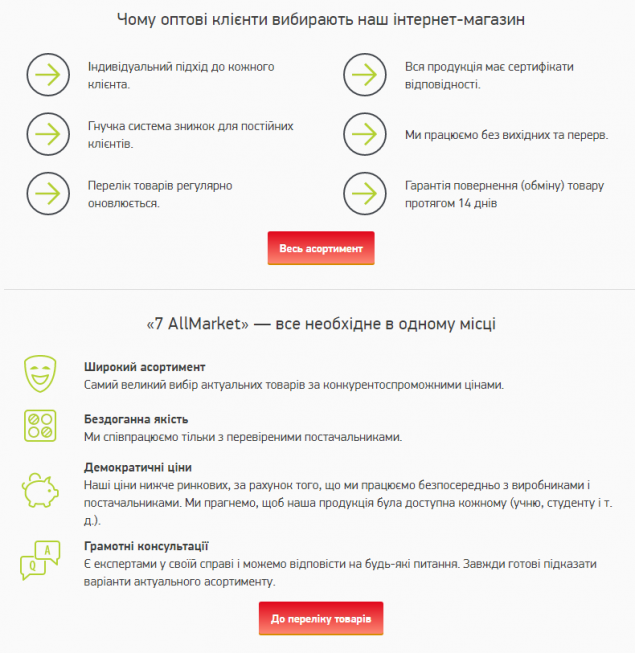 Why working with 7 ALLMARKET has advantages
The interest of many customers of the well-known online store far beyond Odessa in cooperation with him is due to:
a wide range of models from proven manufacturers;
regular updating of the catalog;
adequate and attractive prices;
high level of service, fast processing of applications;
optimal delivery times;
availability of sales and seasonal discounts.
Besides, in 7 ALLMARKET favorable conditions of purchase of clothes wholesale are offered, and orders from 5000 hryvnias are delivered across all Ukraine at the expense of the company, that is free of charge for clients.