Carine Roitfeld - is not just a woman, and not even a former chief editor of the fashion magazine, is an epoch in the history of French Vogue. The era of extraordinary provocation and resounding success.
1954 in a family of Russian immigrants native film producer Jacques Roitfeld was marked by the birth of their daughter, which gave a beautiful and elegant name Karin. Father played a very important and major role for the girl, even though my mother - a typical French - according to the most Karin showed her fashion magazines before, the girl had learned the letters.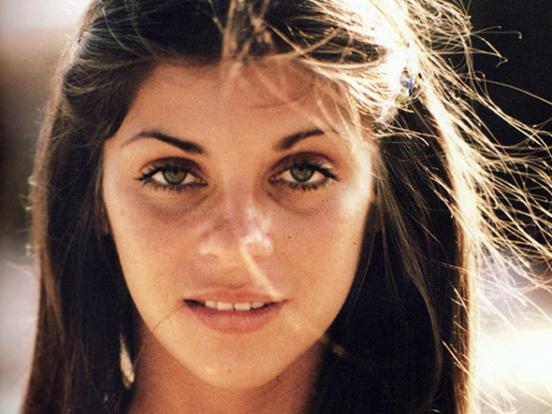 But learn the letters is not so difficult, much more difficult to become a well known model, which did not work Karin, though her and noticed the street photographer, saying that it was created for fashion. At sixteen she could not believe it, and at first tolerated and vigorously rejected proposal sets ordinary editions.
As a result, Karen breaks up with the idea of ​​stellar modeling career, but does not abandon the idea that it was created for fashion - young and stubborn French decides to enter the world of fashion from a different entrance. Soon, her articles appear in the French ELLE. Karin begins there to guide his regular column in which she advised on the style.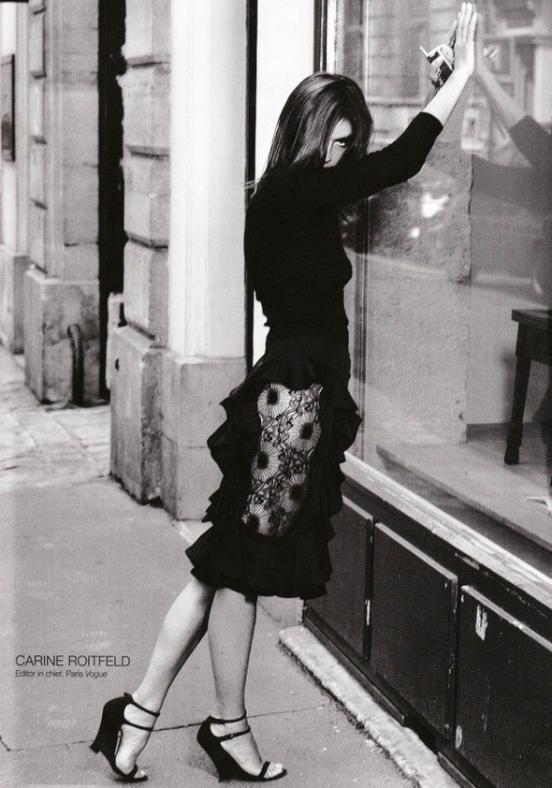 In 1981, Karin and her boyfriend Christian Restoin born daughter Julia. And even after three years, and a son, Vladimir. As a result, a few years Karin committed to parenting.
With daughter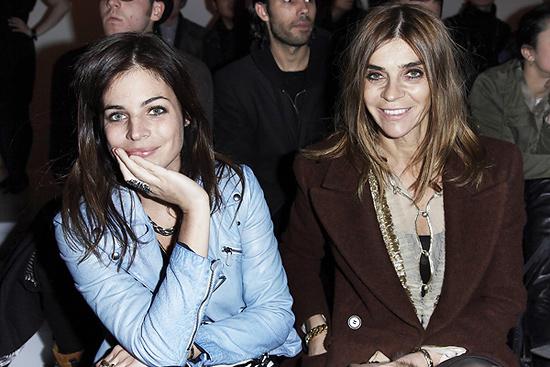 With his son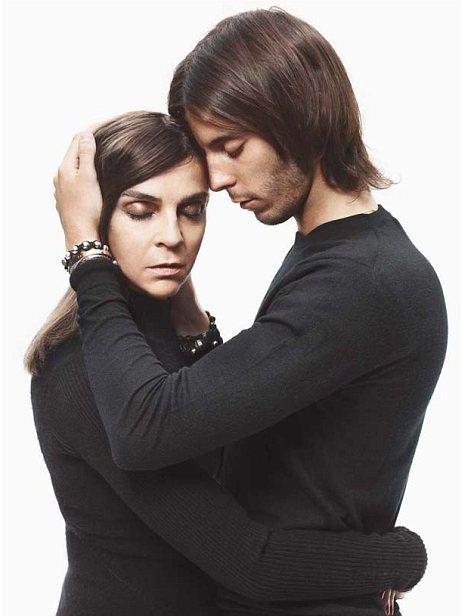 Once Karin meets a photographer Mario Testino, who then shot her daughter as a small model for Italian Vogue Bambini, she immediately makes with him a professional and friendly tandem, eventually became one of the most successful in the fashion world.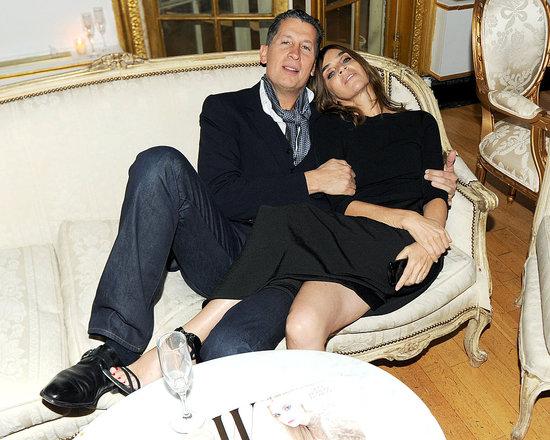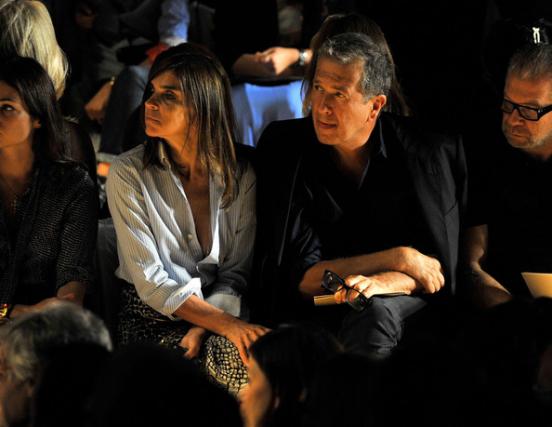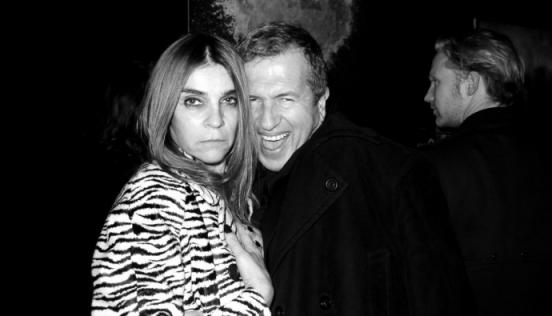 In the 86-95-ies of the incredible duo-Roitfeld Testino amazing realizes itself in the advertising shooting: their posters for Gucci, Missoni, Versace, YSL and Calvin Klein, published in French and American Vogue. They attract the most attention of the leading designers, Tom Ford, then worked with Gucci, even invites them to sign a contract. Interestingly, Karin first rejects his offer - after mark, represented by Ford, is clearly beyond the fashion-avant-garde. But Ford includes all his charm and in person still convinces Karen to work with him.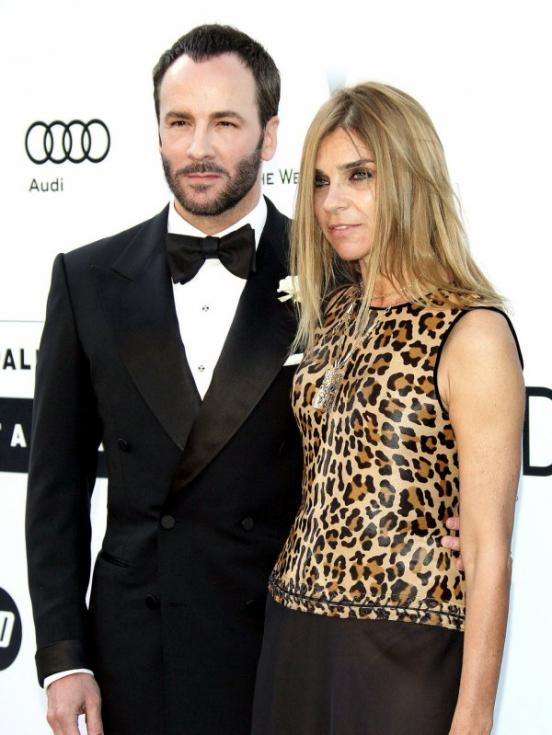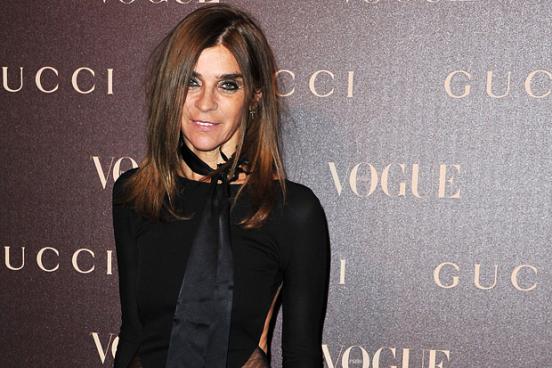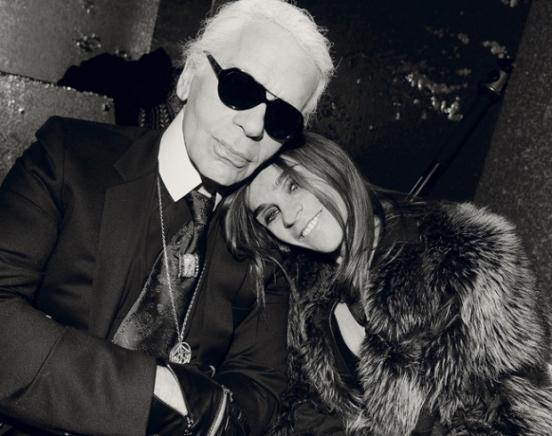 Naturally, the new trio immediately launches a provocative advertising campaign which, of course, brings the project quite loud glory. For brands, in need of fresh Creative, they invent an extremely sensual images. As a result, their pictures provoked a mixed reaction, leaving no one indifferent: subjects were fitted to the line between sensuality and pornography. Karin Influence on Ford at the time unusually high - it is not just Tom consults, along with this, Roitfeld became his great friend and muse.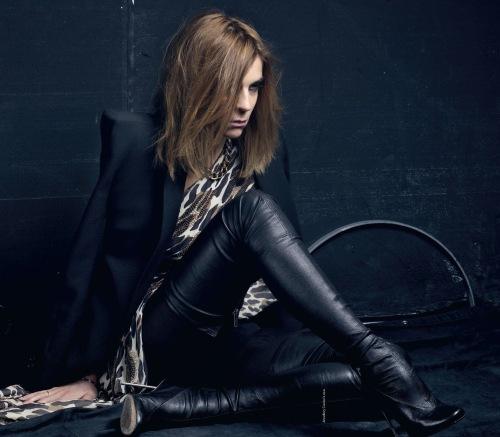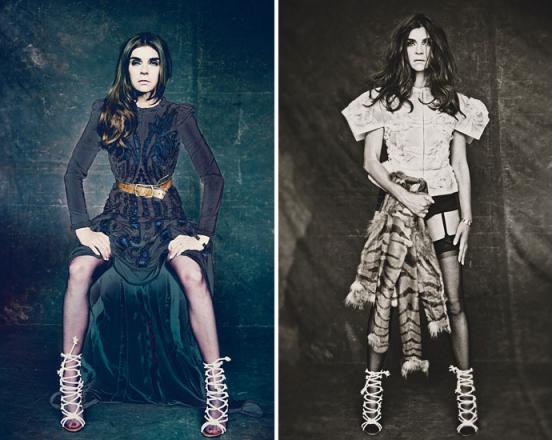 Since 1999, Karin is a freelance fashion editor of French Vogue and simultaneously engaged curated line of menswear in the Yves Saint Laurent. Then just a beginner designer Hedi Slimane Roitfeld presents her debut collection, and enlisting its support achieves success and worldwide recognition.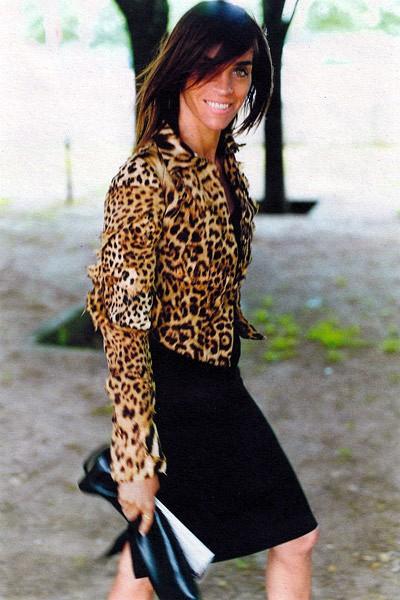 Two years later, Karin offer to head the French Vogue, although many believe that the choice in favor of the inspirer of one of the most scandalous photo sessions, is a big risk. But Roitfeld brings with him to the magazine surprisingly fresh energy, completely ignoring the criticism for the rage and care away from tradition. Karin continues like fotosyuzhety with explicit sexual overtones, and it gives preference to the new generation of designers: Nicolas Ghesquière, Eddie Slimane and Fib Philo.
I love the combination of the masculine with the feminine - it is very French, very sexy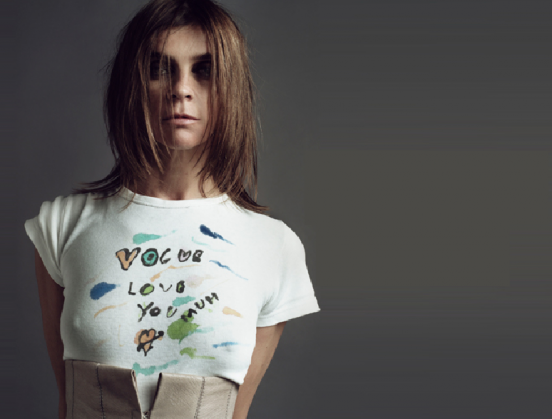 It is therefore not a surprise that the revenue from advertising in Vogue, led by Karin, then increased by 60%, the best figure for twenty years.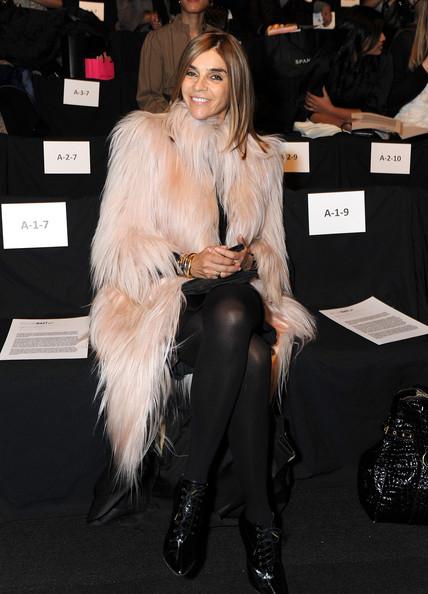 In 2006, Karin begins to lead another edition - Men's Vogue Homme International. Her first priority was the recovery of the high reputation of the magazine, which at that time had not the best of times. Roitfeld and decided that this can be achieved only saturate edition serious articles and essays, thereby making it more intelligent.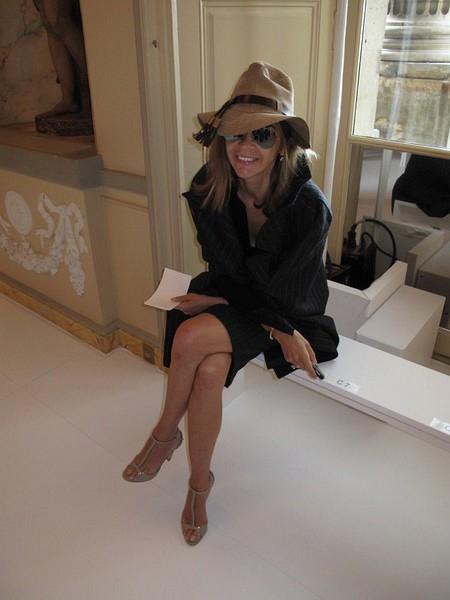 Karin does not know any limits and stamps - so she puts on the cover of Vogue model transvestite Andre J, which photographed by Bruce Weber. The image turned out extremely shocking: bearded native of Africa, wearing a woman's dress and coat on his arms ornaments on their feet - graceful Heels.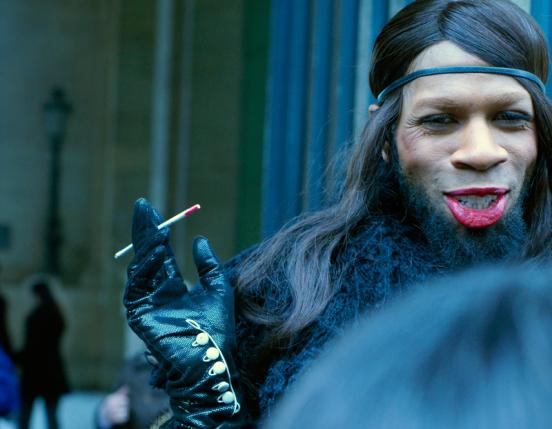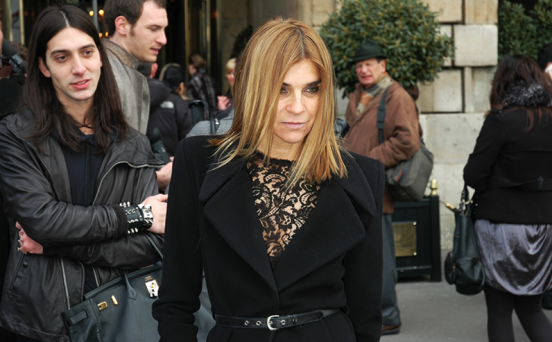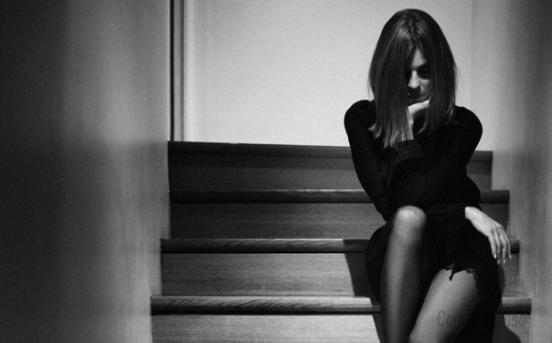 In 2008, Karin and do Testino photo shoot with top model Raquel Zimmermann, who symbolized the irony and mockery activist animal rights PETA: the photographs of a beautiful model in coat showing rude gesture.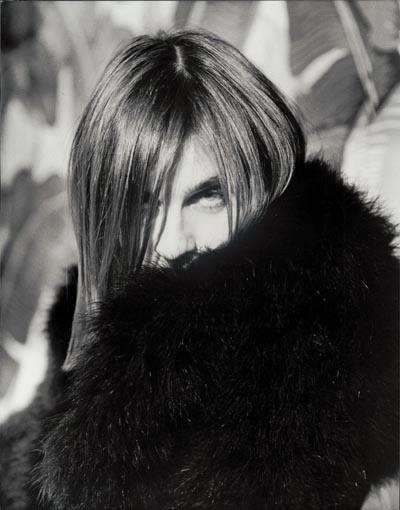 In the same year Roitfeld include a list of the 100 most influential people in the world according to the magazine Time.
Carine Roitfeld in the world of fashion is considered the only credible rival Anna Wintour omnipotent. Their relationship and the truth is not rosy. They both like and do not like fur bags have daughters who have become models, as you can see, there is a match.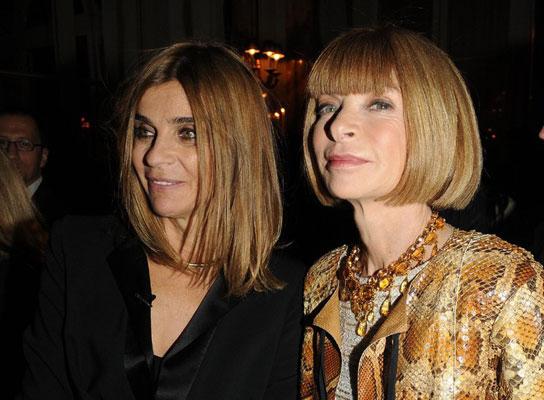 In 2010, Karin decides to leave his post of chief editor, to focus on family and other projects. During those 10 years, she worked in the French Vogue, Carine famous for outrageous and provocative shots c the best photographers of our time.