"Townspeople" lose points again, the rest of the leaders surely win. Newbie "villeins" scored the second match in a row, and "return" Shrek ».
London "Arsenal" took on «Emirates Stadium» Liverpool "Everton" and the beginning of the match was for the team Arsene Wenger cold shower. As soon as the hosts began to actively attack the opponent, as immediately got an own goal. Note that there is an error of the arbitrator. Louis Saha while receiving the ball was offside.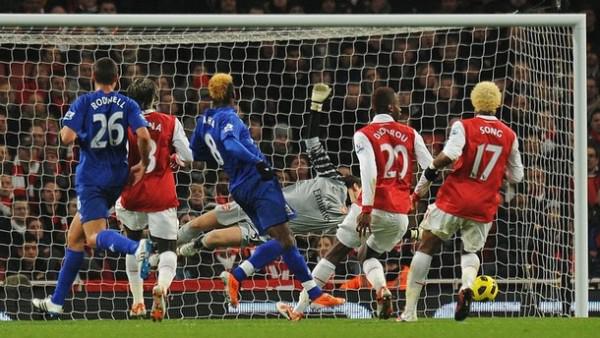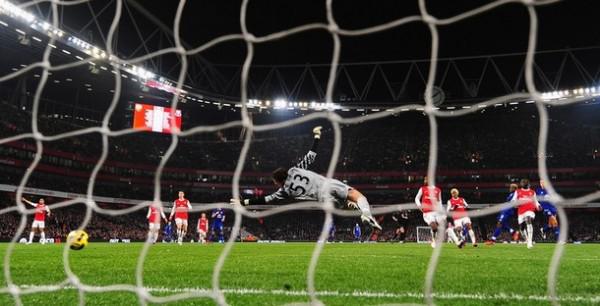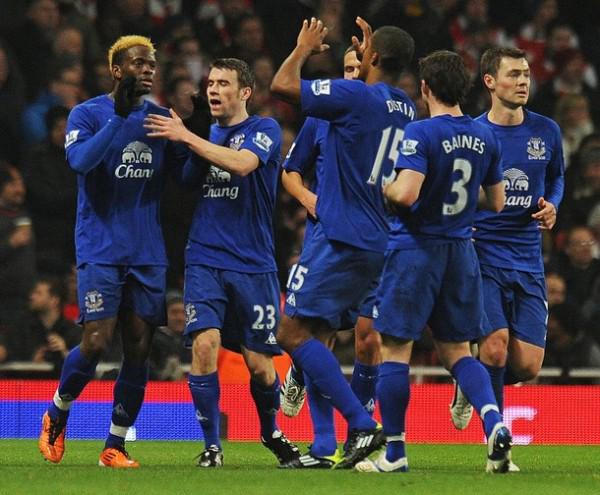 The ball was scored in the 25th minute and "Arsenal" many more times could win. What, in fact, they did. However, in the second half of the second half. First, on 71 minutes, Arshavin "robbed" Rodwell.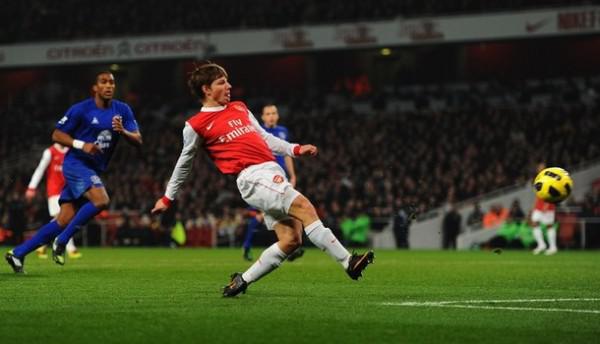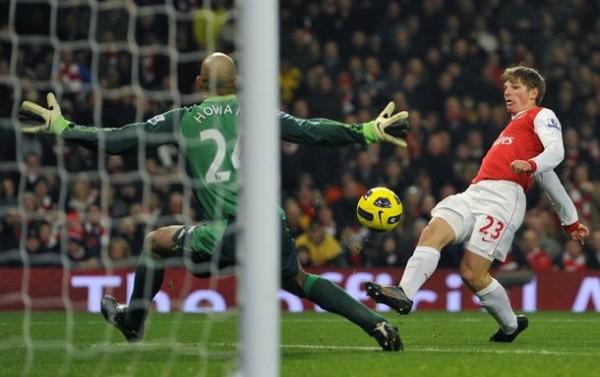 But 5 minutes later rehabilitated a defender Koscielny. It was after the rebound from the right foot the ball fell to the Frenchman Saha.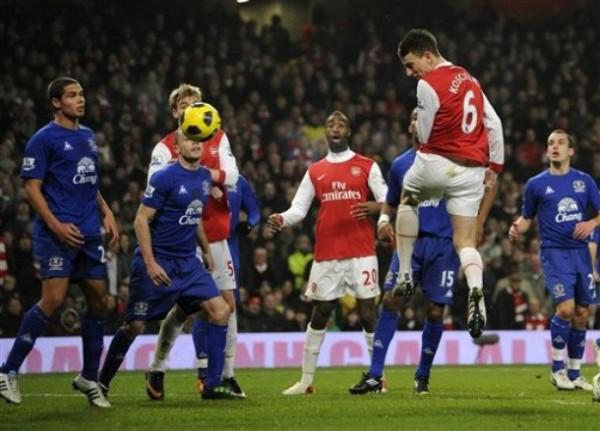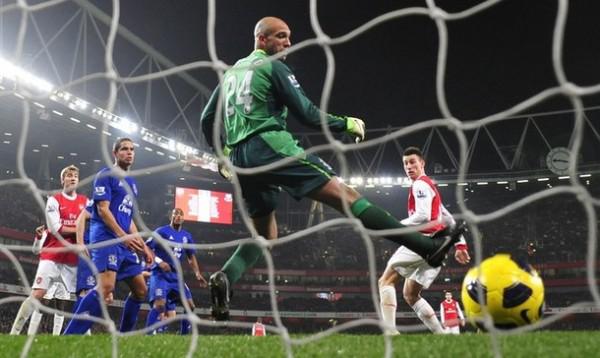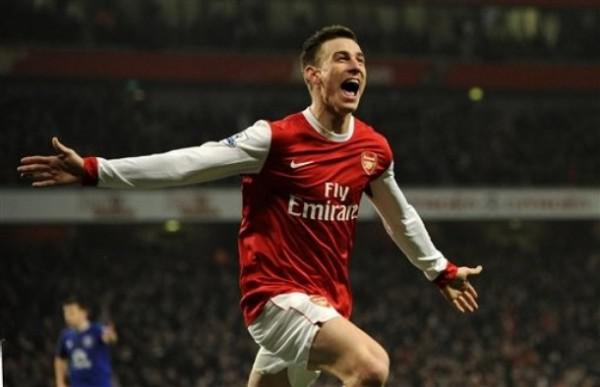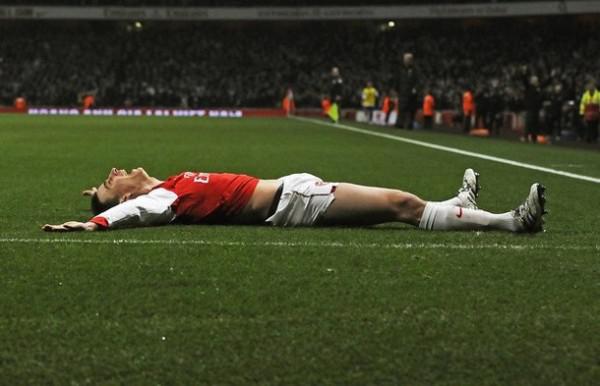 Next game settled down and the score remained 2: 1.

Arsenal - Everton 2: 1Goly: Arshavin, 71, Koscielny, 76 - Saha, 25
Arsenal: Szczesny, Sagna, Koscielny, Djourou, Clichy, Wilshere (Bendtner 70), Song (Diaby 46), Rosicky (Arshavin 63), Walcott, Van Persie, Fabregas
Everton: Howard, Neville (Jagielka, 78), Distin, Heitinga, Baines, Rodwell, Arteta, Fellaini, Bilyaletdinov (Osman, 65), Coleman (Anichebe, 78), Saha
Booked: Wilshere, Rosicky, Van Persie - Distin, Rodwell, Arteta, Osman
Also missed the ball players started the match "Chelsea" against "Sunderland". Already in the 4th minute Phil Bardsley ran slowly from the center line of the field, and "loosening" Obi Mikel easily punched "a man in a helmet».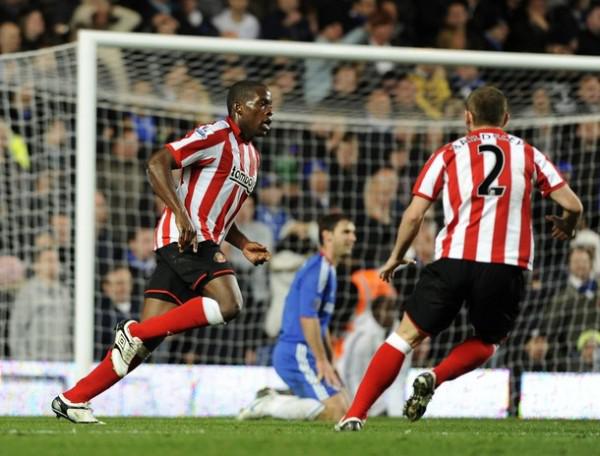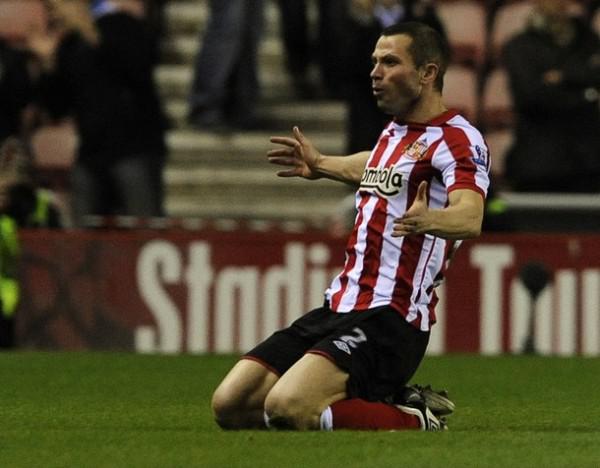 After 11 minutes, Ashley Cole laid down under the weight of Ilmohamadi and the referee pointed to the spot. Penalties implemented Frankie returned.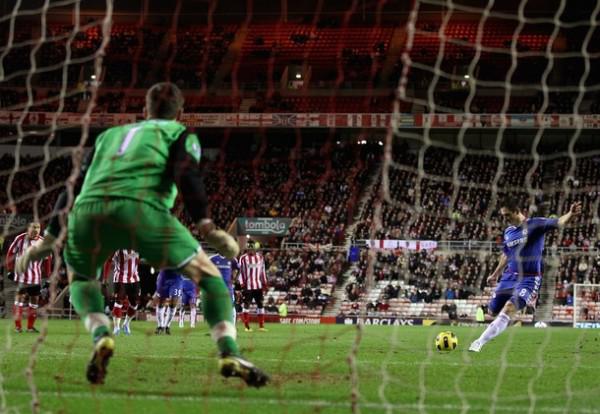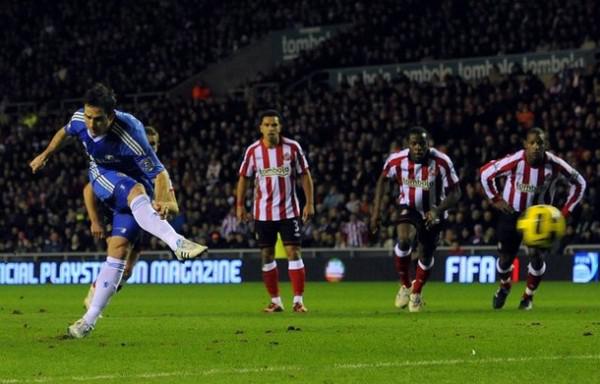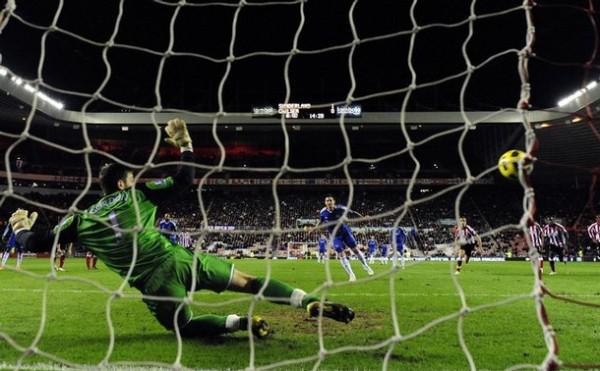 After 23 minutes, Nicolas Anelka brought to the shock position Salomon Kalou, and "aristocrat" is not missed. 2: 1 in favor of the guests.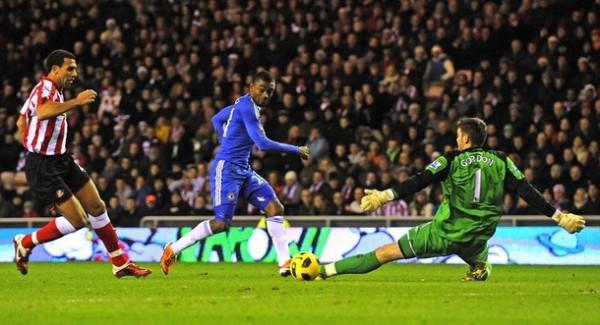 Just three minutes later, Richardson's free-kick to restore "status quo." "Retired" continued to press and on 60 minutes got their way. Lampard turned on his "gun", but the home keeper managed to hit the ball, though clearly on John Terry. 3: 2.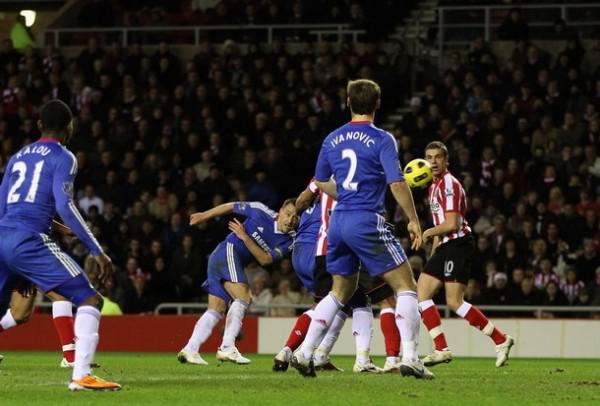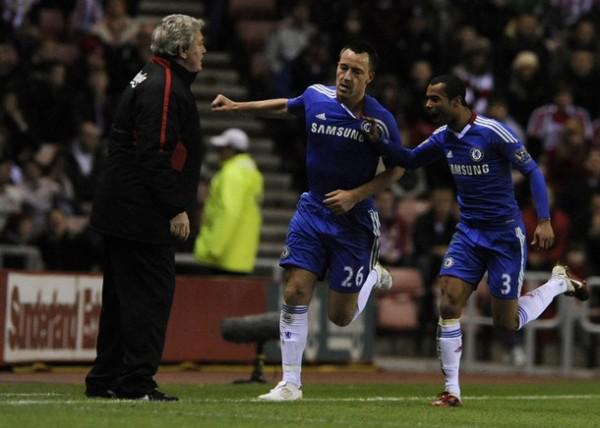 And in the fourth minute of the compensated its goal was scored, perhaps the best player of the match - Nicolas Anelka.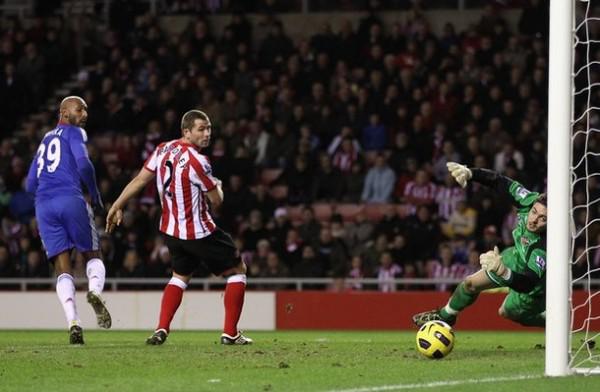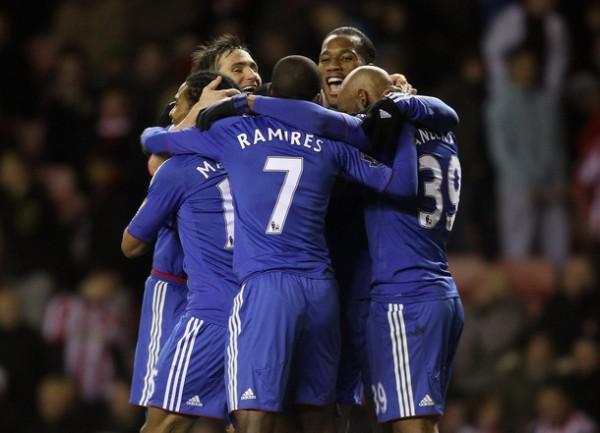 Sunderland - Chelsea 2: 4Goly: Bardsley, 4, Richardson, 26 - Lampard, 15 (pen.), Kalou, 23, Terry, 60, Anelka 90 +4
Sunderland: Gordon, Onuoha (Cook, 87), Bramble, Ferdinand, Bardsley, Ilmohamadi, Henderson, Sessegnon, Malbranque (Colbeck, 81), Richardson, Gyan
Chelsea: Cech, Bosingwa (Ferreira 90), Ivanovic, Terry, Cole, Lampard, Mikel (Ramirez, 77), Essien, Anelka, Drogba, Kalou (Malouda, 81)
Warning: Richardson - Ivanovic, Drogba
"Manchester United" not impressed transfer policy during the winter window. But this does not prevent the "devils" keep the lead in the championship and continue to beat opponent after opponent. The second hand has not had time to make one revolution, as Wayne Rooney is already happily waving his hands at the gate, "Aston Villa».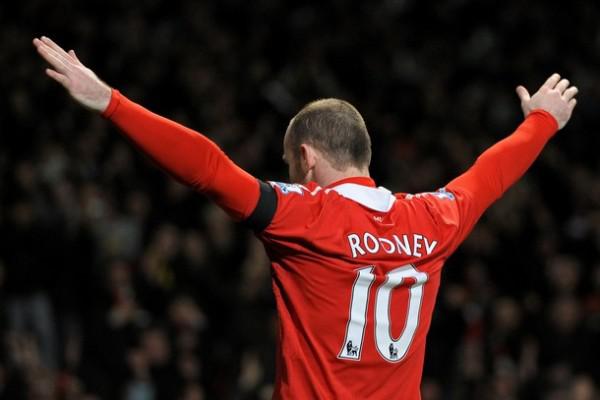 Passing "Shrek" ... he gave goalkeeper Edwin van der Sar, commercials meters with 70.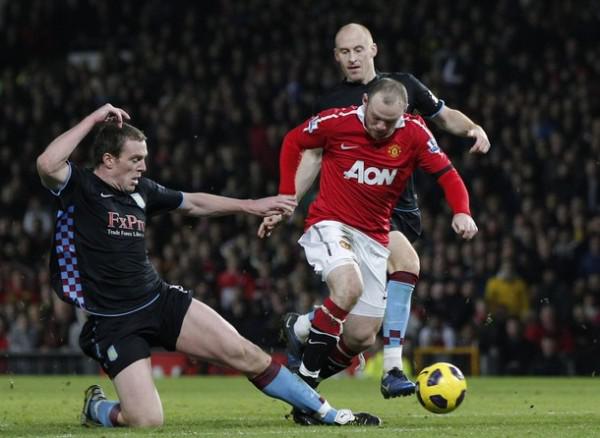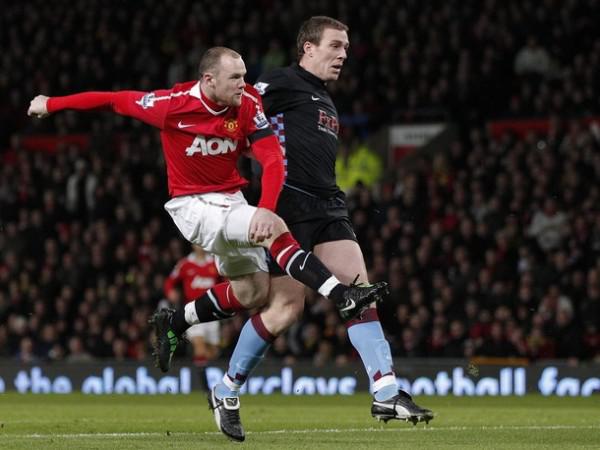 And then, at the last minute of the half Wayne scored twice after the transfer of the Portuguese Nani.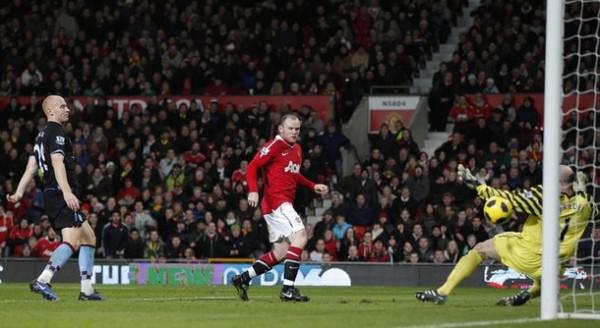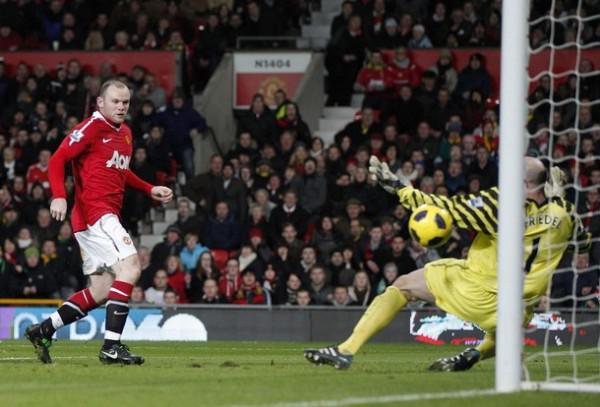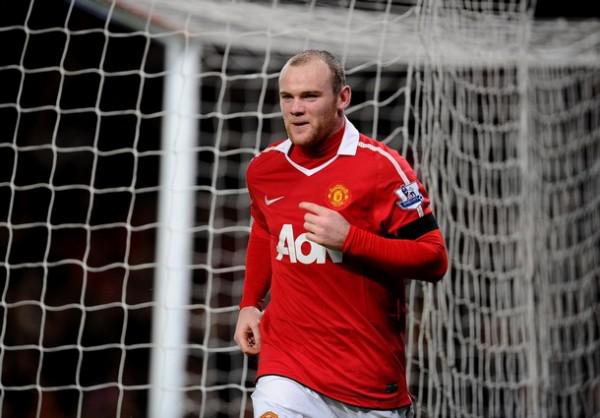 There would be guests and surrender, but "villein" bought Darren Bent. Junior scored in the second match in a row!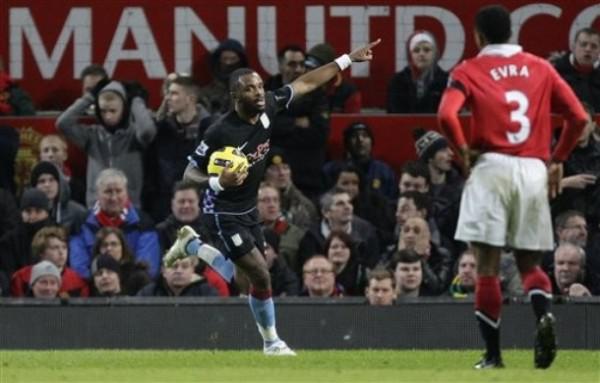 Within 5 minutes, Nemanja Vidic kills revive the intrigue of the match. Serb scoring pass gave all the same Wayne Rooney.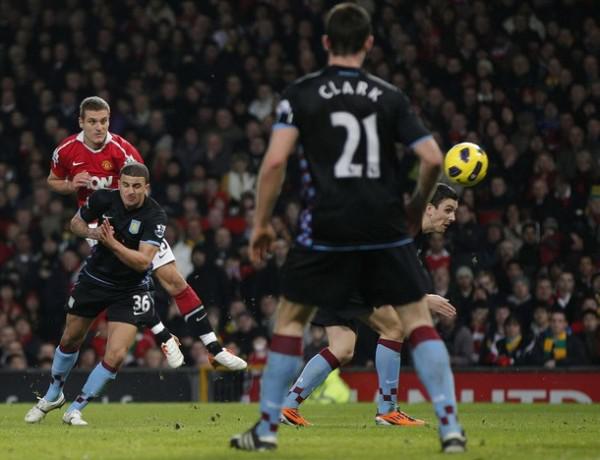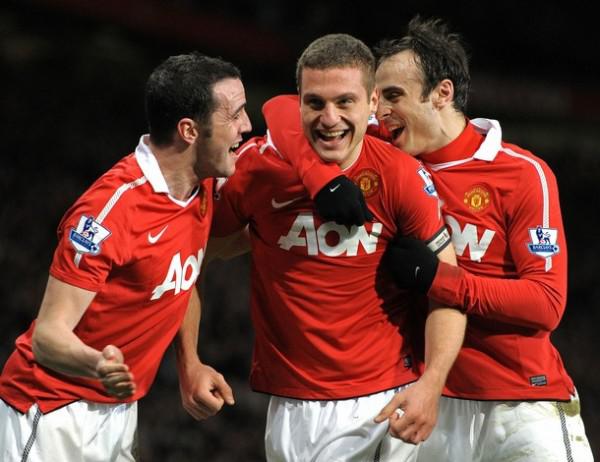 Manchester United - Aston Villa 3: 1Goly: Rooney, 1, 45 + 1 Vidic, 64 - Bent 59
Manchester United: Van der Sar, O'Shea, Ferdinand, Vidic, Evra, Carrick, Fletcher (Anderson 34), Giggs, Nani, Rooney, Berbatov
Aston Villa: Friedel, Walker, Dunne, Collins, Clarke, Makoun, Albrighton (Heskey 70), Petrov (Agbonlahor 75), Downing (Reo-Coker, 80), Young, Bent
Warnings: Clark
"Tottenham" got very strained, but at the same time, a very important victory against "Blackburn", playing at a party. The only goal was scored by Peter Crouch. I do not need time to think, to understand what part of the body distinguished lanky "mantis».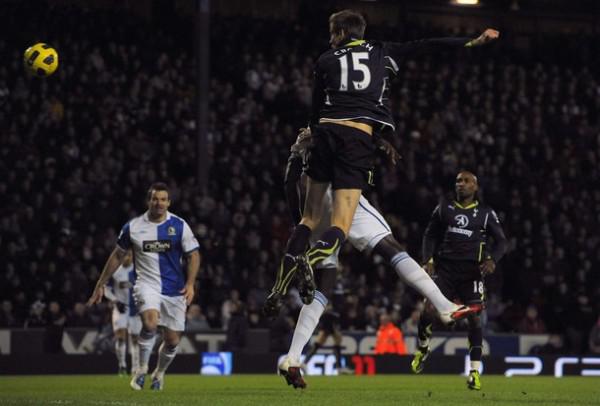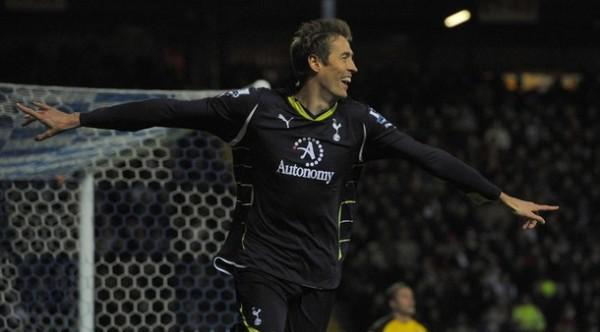 All the rest of the time the owners could not only leveled the score, but also to win uncompromising opponent. But no luck.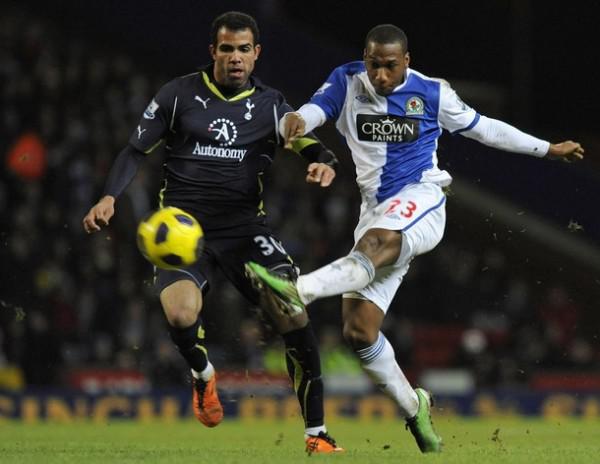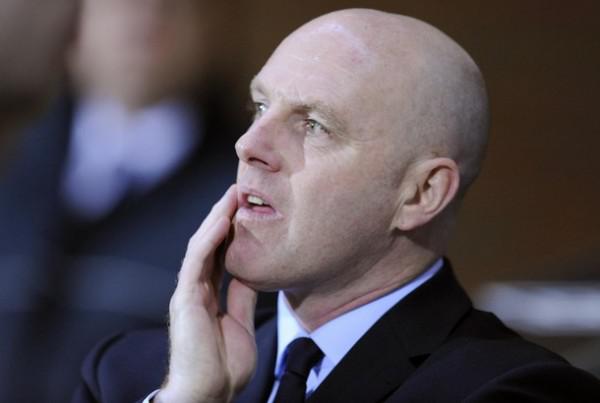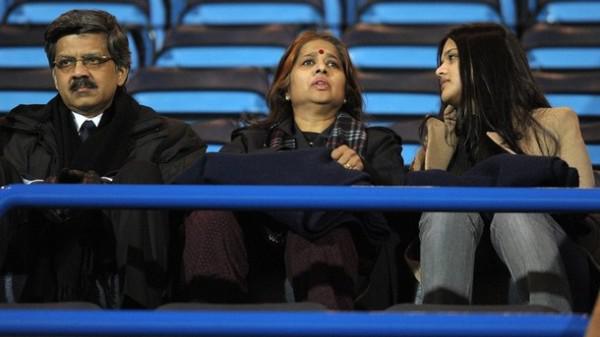 Blackburn Rovers - Tottenham Hotspur 0: 1Gol: Crouch 4
Blackburn: Robinson, Salgado, Nelsen, Samba, Olsson, Andrews, Jones (Nzonzi 64), Dunn (Pedersen 67), Hoilett, Diouf (Mwaruwari 82), Roberts
Tottenham: Gomes, Corluka, Gallas, Bassong, Assou-Ekotto, Palacios, Jenas, Lennon, Van der Vaart, Defoe (Sandro, 76), Crouch
Warning: Jones, Nzonzi - Corluka
"Citizens" increasing cause negative associations. Breeders command Mancini glove called magpies. Buying players at exorbitant prices gives no return. Despite the fact that the "Manchester City" twice was leading (Tevez and Kolarov distinguished), the players 'Birmingham' managed to snatch a draw thanks to an impressive physique Nikola Zigic and precision Gardner from the penalty spot.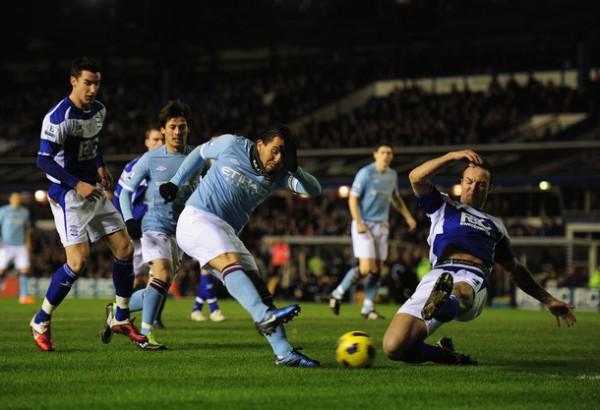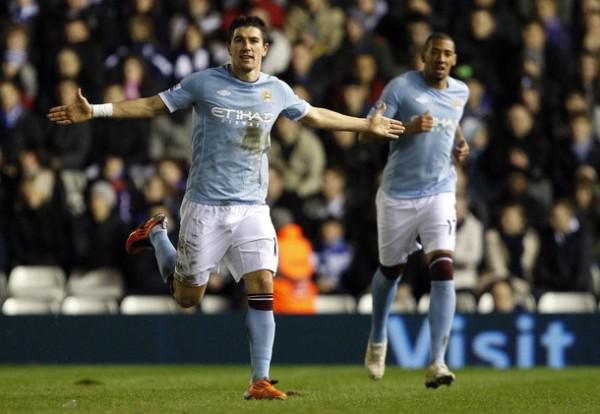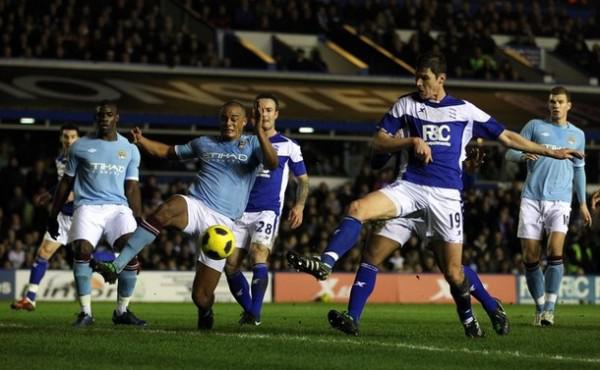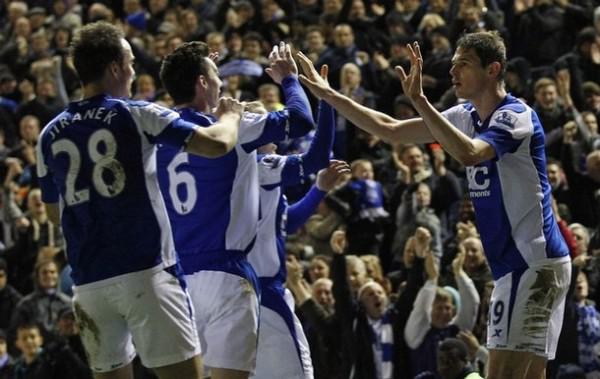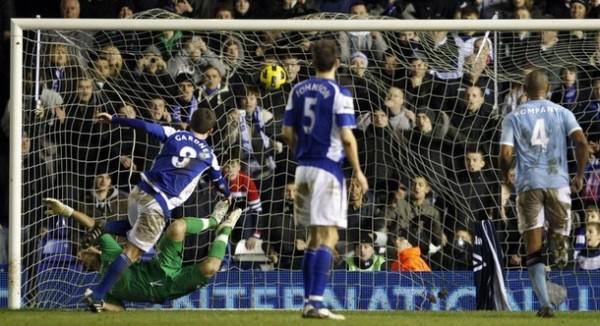 Photo: AP, Getty Images, Reuters

Birmingham - Manchester City 2: 2Goly: Zigic, 23, Gardner, 77 (penalty) - Tevez, 4, Kolarov, 41
Birmingham: Foster, Carr, Johnson, Ridgewell, Yiranek, Bowyer (Beausejour, 75), Gardner, Bentley, Ferguson, Jerome (Phillips 70), Zigic
Man City: Hart, Boateng, Richards (Kolo Toure 37), Kompany, Kolarov, De Jong (Vieira, 46), Barry, Milner, Silva, Tevez, Dzeko
Warning: Kolarov, De Jong
Other results of the 25th round of the English Premier League:

Blackpool - West Ham 1: 3Goly: Adam, 42 - Obinna, 24, 44, Keene, 37
Blackpool: Kingson, Erdli, Baptiste, Cathcart (Evatt 46), Carney, E. Reid (Heyrvud, 60), Vaughan, Adam, Taylor-Fletcher, Campbell, Varney (Beattie, 61)
West Ham: Green, Jacobsen, Gabbidon (U.Rid, 33), Tomkins, Bridge, O'Neil, Noble, Parker, Obinna (Boa Morte, 83), Piquionne, Keane (Kovac, 84)
Warning: Parker

Bolton - Wolverhampton 1: 0Gol: Sturridge, 90
Bolton: Yaaskelaynen, Ricketts, Cahill, Knight, Robinson, Lee (Sturridge, 67), Holden, M.Devis, Taylor (Moreno, 67), Elmander, K.Devis (Muamba, 90)
Wolves: Hennessey, Zubar, Berra, Stirmen, Elokobi, Hammill (Ebanks-Blake 89), Jones, Henry Edwards (Ward, 75), Jarvis (O'Hara, 75), Doyle
Warning: Robinson - Zubar, Stirmen Henry

Fulham - Newcastle United 1: 0Gol: Duff, 67
Fulham: Schwarzer, Paints, Hughes, Hangeland, Baird, Dempsey, Sidwell, Murphy (Gera, 87), Duff (Davis, 87), Johnson (Kakuta, 71), Dembele
Newcastle: Harper, Simpson, Williamson, Coloccini, Jose Enrique, Barton, Nolan, Guthrie, Gutierrez, Best (Lovenkrands 72), Ameobi (Ranger, 13)
Warning: Simpson, Nolan, Guthrie

Liverpool - Stoke 2: 0Goly: Meireles, 47, Suarez 79
Liverpool: Reina, Kelly, Kyriakos, Skrtel, Agger, Johnson, Lucas, Gerrard, Aurelio (Suarez, 63), Meireles (Shelvey, 75), Kuyt
Stoke: Begovic, Wilkinson, Faye (Collins, 65) Huth, Higginbotham, Pennant, Wilson (Fuller, 66), Diao (Dilepa, 61), Whitehead, Carew, Walters
Warning: Johnson - Huth, Diao, Carew, Collins

West Brom - Wigan 2: 2Goly: Odemwingie, 5, Fortune, 79 - N'Zogbia, 20, Watson 43
West Brom: Myhill, Olsson, Cech, Jara (Reid 77), Brunt, Thomas, Mulumbu, Scharner, Vela (Tchoyi 58), Odemwingie, Cox (Fortune 65).
Wigan: Al-Habsi, Gohuri, Gary Caldwell, Boyce, Figueroa (Steven Caldwell 70), McCarthy (Thomas 62), Watson, N'Zogbia, diameter, Di Santo (Moses 76), Rodallega.
Warning: Odemwingie, Jara, Mulumbu, Brunt - Watson, Thomas, Rodallega, Gohuri Steven Caldwell