We offer you two passages and representation rollers protagonists sci-fi movie "X-Men: First Class» (X-Men: First Class).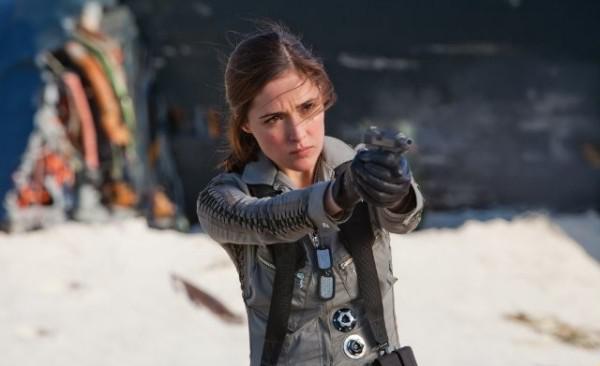 Picture of Matthew Vaughn (Matthew Vaughn) in this part of the moviegoer will reveal all the cards and show you where to begin the story of super humans. Key characters Xavier and Magneto first will fight shoulder to shoulder, but there will be a tipping point, when a conflict occurs between them, which will lead to a prolonged confrontation of their students.
Starring: Jennifer Lawrence, Michael Fassbender, Dzhenyueri Jones, James McAvoy, Rose Byrne et al.
The film will be in theaters early next month - June 1, 2011.
Meet the Banshee
Meet Havok
Meet the Beast
Meet Mystic
Excerpts: