Who are interested in football, he knows all about the failures of our team.
We have not been able to get out of Group A in the championship Euro 2012, losing to the Greeks.
Russian team flew to Euro 2012.
I want to recall a dozen defeats our team in international tournaments in recent years.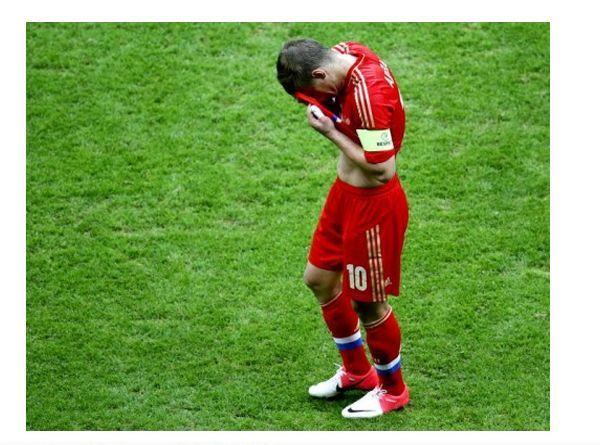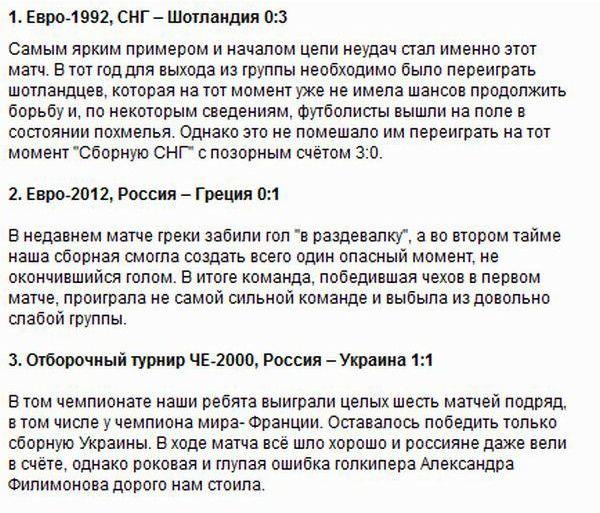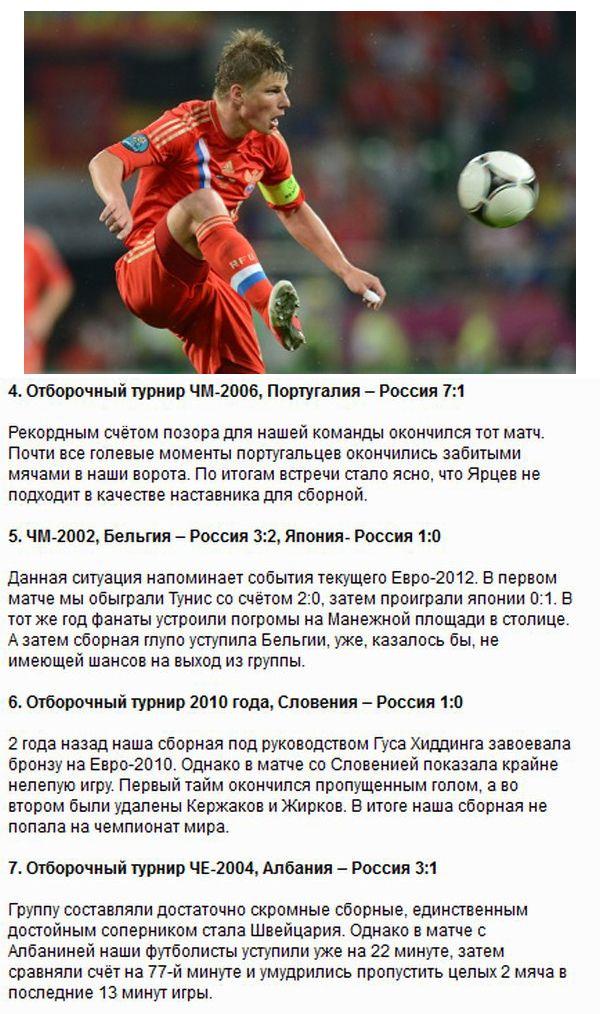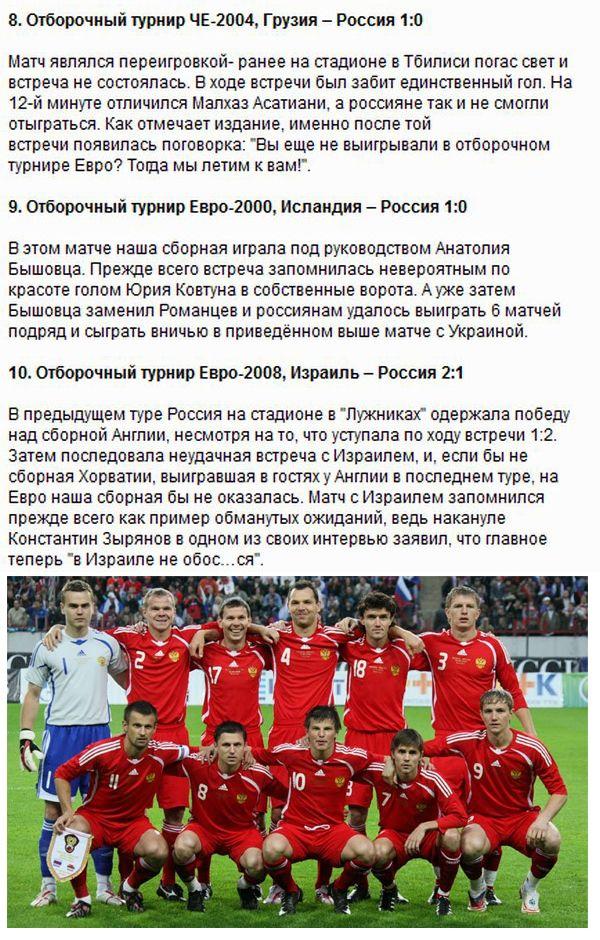 Source: sport.rbc.ru