A month before the end of this year. However, it is already beginning to enter a selection, summarizing the outgoing 2013th. It's not just about the photographs. This concerns not only the pictures, but absolutely all aspects of human life.
Mexican volcano Popocatepetl 55 kilometers from Mexico City rages on July 4. Pablo Spencer.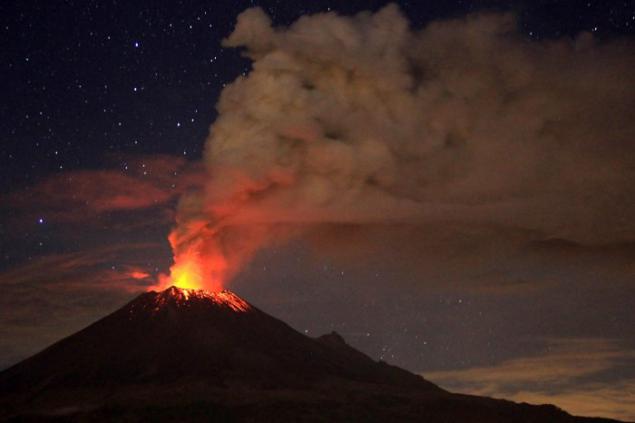 Participants Sled Dog Race «Grande Odyssee» Megeve in the French province, on 18 January. Jeff Pachu.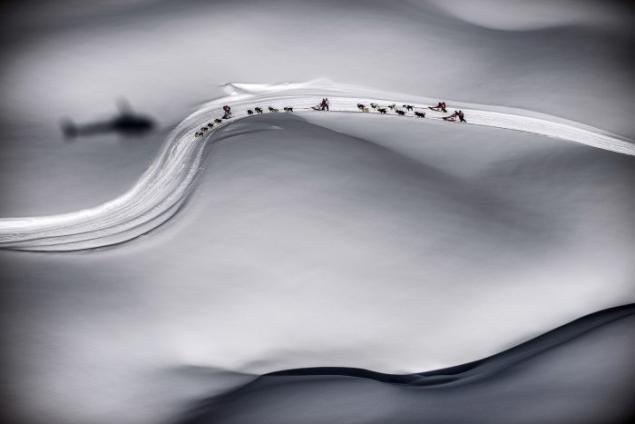 Believers go to the place of confluence of the Yamuna and Ganges for ritual ablutions before sunrise during the Kumbh Mela, Allahabad, India, Jan. 14. Sanjay Kanodzhia.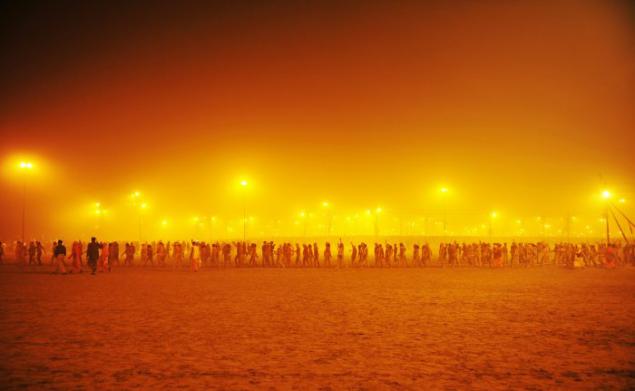 Full Moon on the background of the statue of Christ the Redeemer on Corcovado hill, Brazil, May 25. Yasuyoshi Chiba.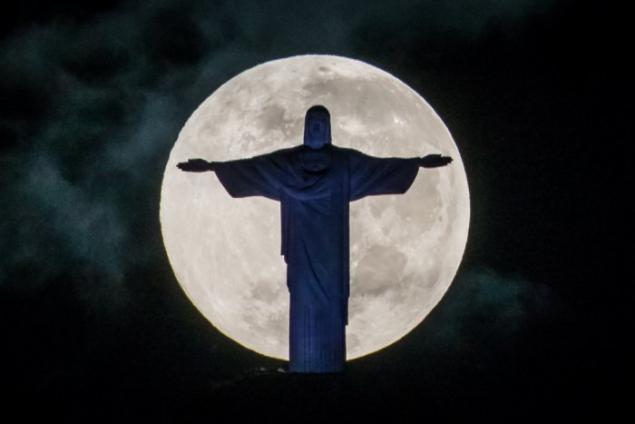 Underwater shot duel competition in diving between Ivan Garcia and German Sanchez at the World Championships in Aquatics in Barcelona, ​​Spain, July 21. Francois Xavier Marit.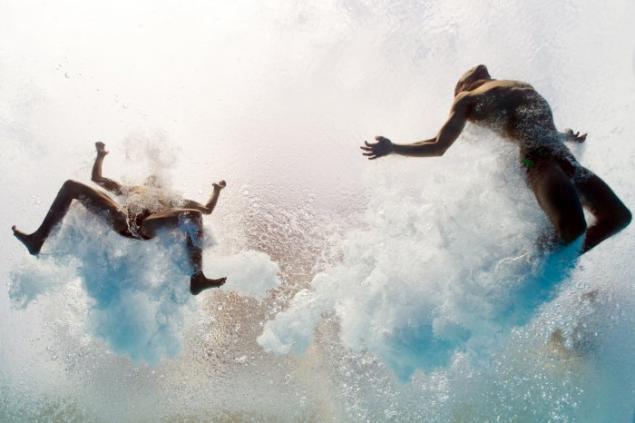 Cabaret "Moulin Rouge" in Paris on 22 November. Franck Fife.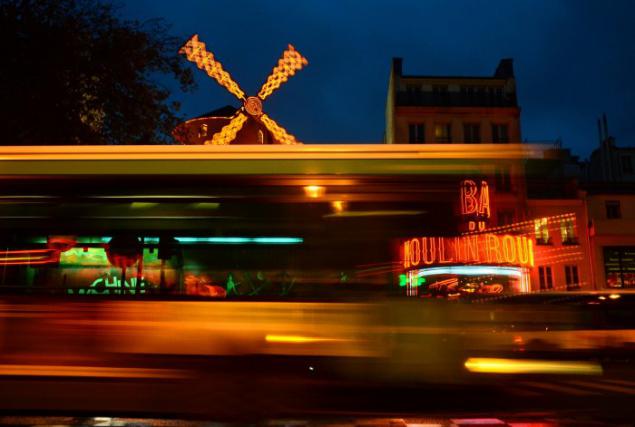 Brazilian surfer Carlos Burle catches a huge wave in Nazaré, Portugal, on 28 October. Francisco Leong.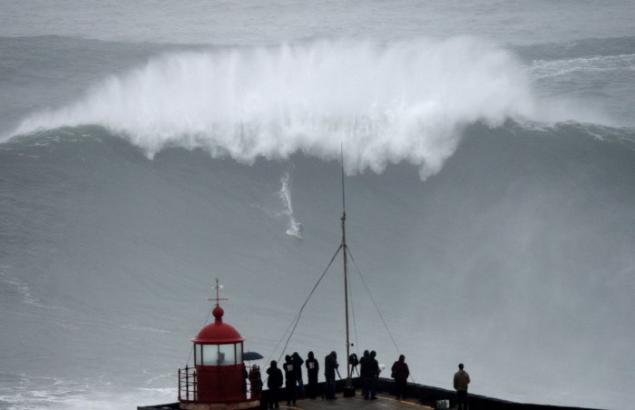 A resident of Istanbul, feeding the pigeons in the capital district of Besiktas on November 25. Bulent Kilic.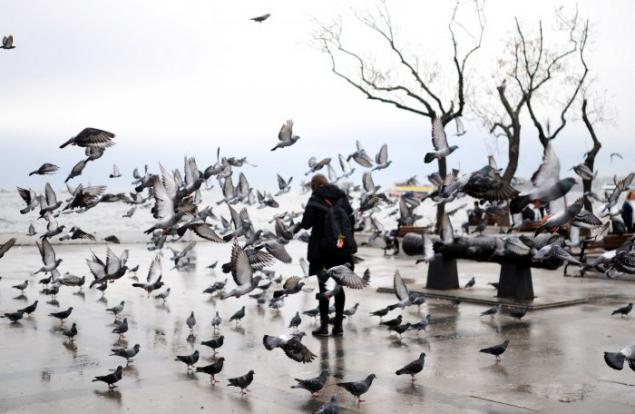 Supermoon rises against the backdrop of ancient Greek Temple of Poseidon, Cape Sounion, Greece, June 23. Aris Messinis.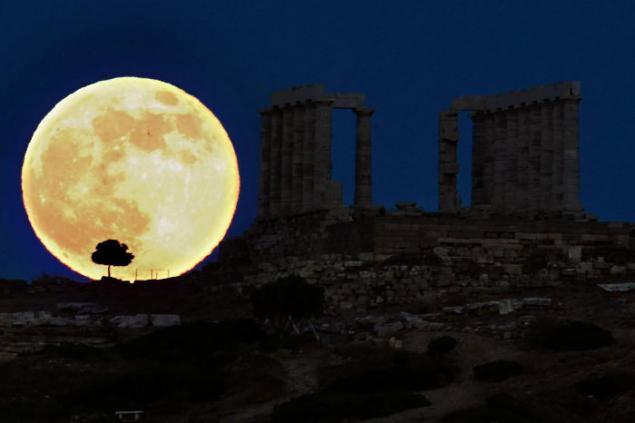 Multicolored mesh stretched under the trees to collect the olives, Castanet, France, on 27 November. Valerie Hache.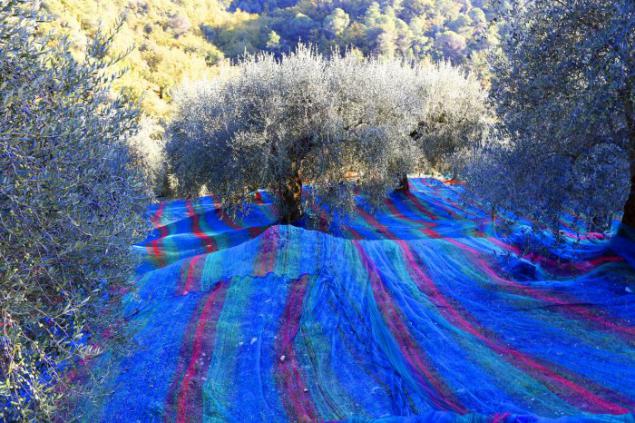 Lightning in the Bay of Angels, Nice, France, October 4. Valerie Hache.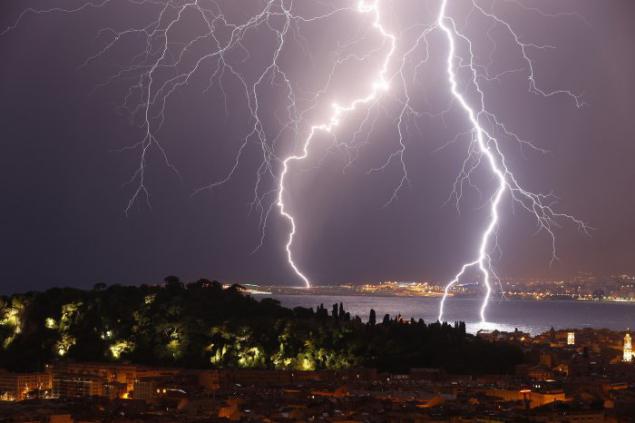 Americans Garrett McNamara and Mark Healy during the free surf session, Tahiti, June 1. Gregory Boissy.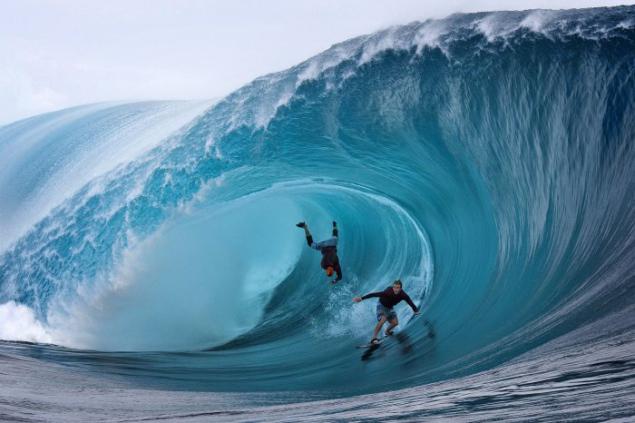 Norwegian Anders Bardal soars during the next stage of the World Cup in Alpine skiing in Vikersund, Norway, on 25 January. Daniel Sannum Lowten.
Northern lights in the sky over Ostersund, Sweden, March 17. Jonathan Nakstrand.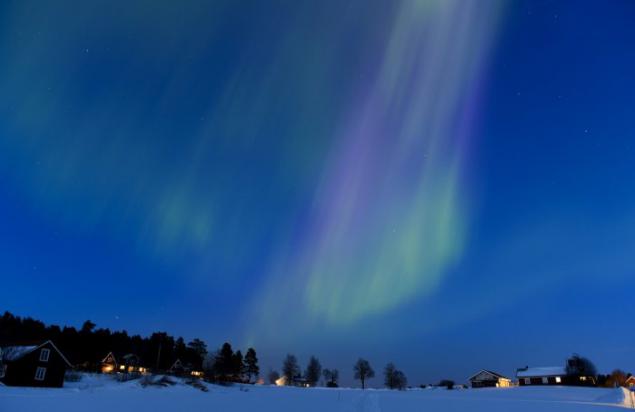 Photo by AFP