Continue to spread the best photos of 2012, which spread all over the world.
Previous selection.
November 11, 2012. A man and a woman floating on a flooded Piazza San Marco in Venice, Italy  
August 15, 2012. obnimashki. US President Barack Obama and his wife Michelle during the election campaign in Iowa. In November, Obama put this image in his Twitter-account after having been re-elected for a second term, leaving the signature "Four more years." Photo quickly became the most popular photo-retweet in the history of this social network.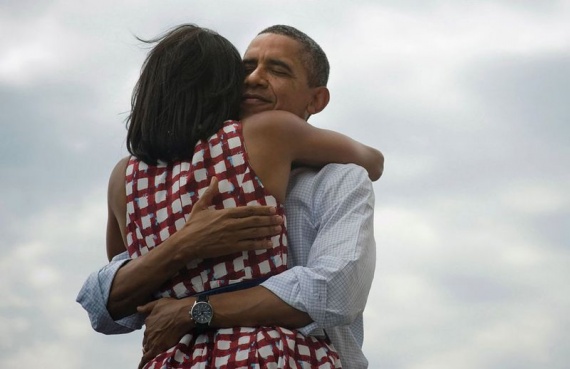 August 29, 2012. Paralympics in London. Swimmer warming up before the swim
September 5, 2012. People were running from an explosion at a factory on the outskirts of fireworks Shivakashi, 500 km from Chennai, India. Police said that six workers were arrested on which fault and there was a huge explosion that killed 40 people and maimed 60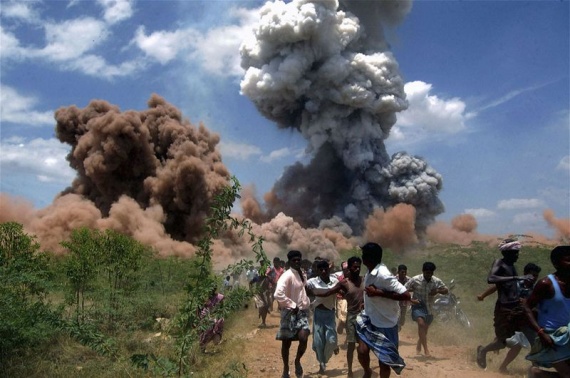 September 11, 2012. Egypt. Protesters tear down the American flag with the US Embassy in Cairo. Then he was publicly burned at the ulitse.Vsplesk aggression was provoked by the film, has produced in the United States, where, according to the protesters, ridiculed the Prophet Muhammad
5 September 2012 Paralympics in London. British rugby player David Anthony rejoices after a successful throw in a match against Team USA at the London Olympic Stadium
25 September 2012. Madrid, Spain. Protesters behind the bartender Alberto Casillas, while police surrounded his bar to arrest dissatisfied with the policy of the government during the crisis of the Spaniards who participated in the riots on the streets of the capital of Spain, defending, they said, "kidnapped" democracy. Casillas not propusket police inside, protecting the people there ukrivshisya