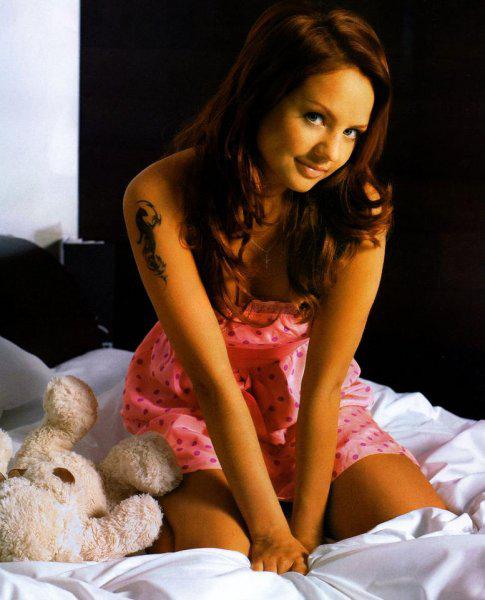 According to Maksim, everything in her life happen by itself. First there was the training in vocal circle of Kazan. Parallel Maksim engaged in the sports circle karate judo tzyutsu. 6 years of effort and a red belt in his pocket.
Even in high school did not differ Maksim diligent behavior. But absenteeism and tardiness were always "valid" reasons - "creativity above all!" - And Maksim justified when late for a lesson after the rehearsal. The punishment was inevitable - was late students should have to tell a poem, that with pleasure and did Maksim. "Oh, Wan, look what clowns ..." - she read with expression, and the whole class burst into laughter.
At school Maksim began to participate in competitions of young singers
«Teen star» and "Necklace of Nefertiti».
He sang songs of Mariah Carey, Celine Dion, Whitney Houston, and Joan Aguzarovoj.
Then realized that she wanted to sing only of his own creation .. The first "Alien" and "Establishments" became huge hit in clubs Kazan. A "charge" even hit the popular pop collection "Top ten", which at that time produced huge numbers.
After some time, began performances in Murmansk Nerengri, St. Petersburg, Khabarovsk, Yakutsk.
A few years later he became a singer Marina Maximova Maksim (so called her friend) went to study in Moscow, signed a contract with the record company "SBA / Gala Records" and began working on their debut album.
Maksim first single was the song "Hard age", once loved by listeners of radio "Pops", "Russian radio". The video for the song of the same name can be seen on MTV Russia in autumn 2005.
The script for the second movie clip Maksim wrote itself based on real life events. It was made so professionally that the director was pleased to accept this idea.
Very soon the new video from Maksim broadcast MTV. The single "Tenderness" can be heard now on the radio "Pops».
Maksim new album "Hard age" will go on sale March 28.