Rada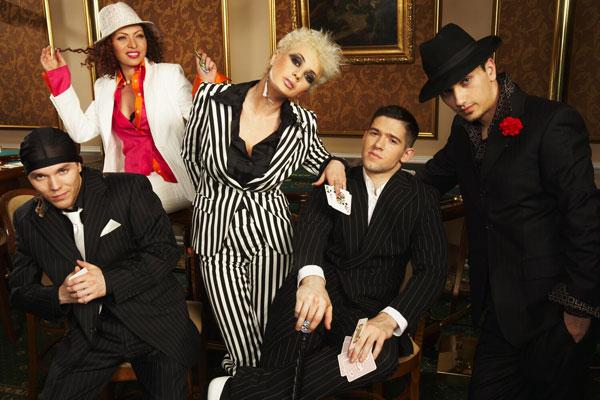 fluent in French and Spanish.
Engaged in Taiji - Quan.
If you manage to escape from the tour schedule - will take part in the European Championships.
In his spare time, concerts, Parliament is writing a book. The title and theme is holding in secret.
Do not smoke.
Natasha

He speaks fluently English
She studied at the School named Gnessinyh at the Department of pop vocal
She studied at the Amsterdam Conservatory «Swilink» at the Department of jazz vocal
Athletics and swimming.
Do not smoke.
Batista

One of the best MC Russia.
Many worked with well-known Hip-Hop artists.
He writes lyrics for "BandEros" and other performers.
Do not smoke.
Ruslan

Specialist Copyright.
One of the best performers of the upper and lower break in the country.
He performs regularly in the team Almost - multiple champions in breakdance.
Do not smoke.
Igor DMC B

The teacher of stage movement. Producer. recognized as an MC and RnB Dj. In the past, the CCM rock climbing instructor and Aikido. At this time, fascinated by Muay Thai. He is fluent in profanity. Do not smoke.